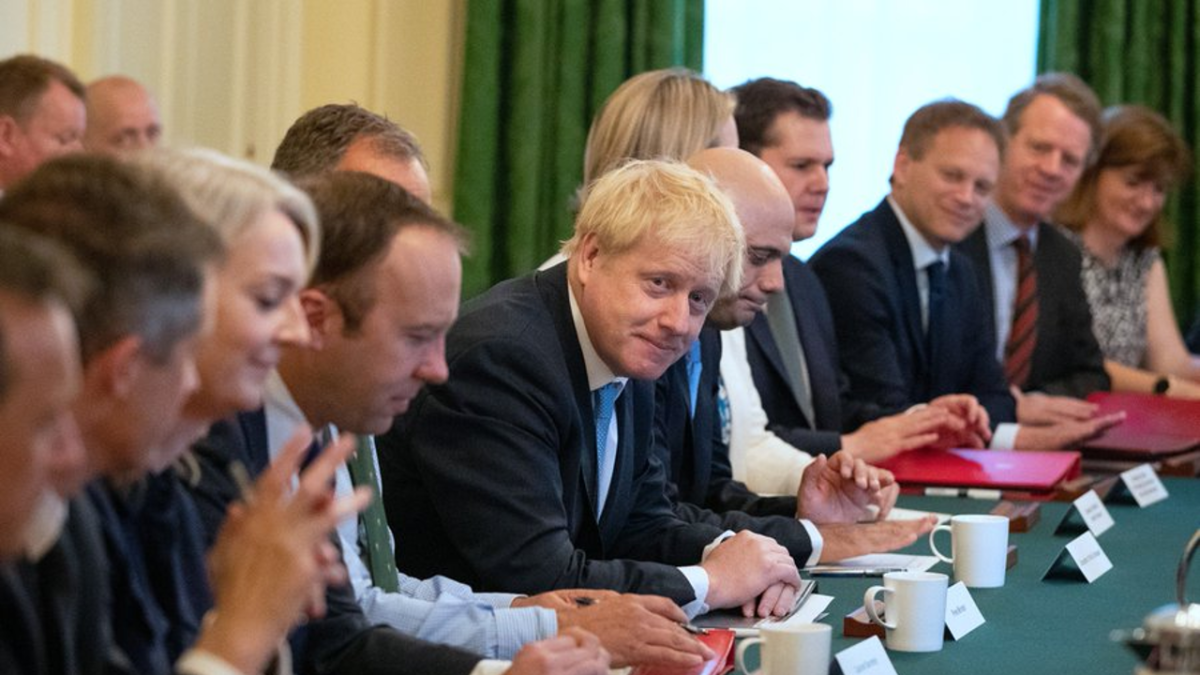 Shuffling the Deck
Published on July 29 2019
It is hard to underestimate just how much Brexit dominates the agenda of the new PM and all his cabinet appointments, but nonetheless it is worth looking at some of the key appointments and what it might mean for cold chain businesses.
Department for Transport – Chris Grayling's unhappy time as Transport Secretary has come to an end. He is replaced by the former Conservative Party Chairman Grant Shapps (MP for Welwyn Hatfield). This return to the frontline from Shapps follows, what many felt was a harsh demotion from his position as one of the leaders behind the conservative party victory in the 2015 election. Since leaving the government, Shapps has been an active backbencher, seeking to promote big policy ideas, through his Big Infrastructure Group. He is joined by fellow policy guru George Freeman MP (mid-Norfolk) who played a key policy role in the early days of the Theresa May government. They are joined by leading Brexiteer Chris Heaton-Harris (Daventry), Nusrat Ghani MP (Wealden) and Paul Maynard MP (Blackpool North and Cleveleys).
Taken together this is a group of MPs with a reputation for developing and promoting big policy ideas. They will certainly want to deliver and it is clear that investment in transport infrastructure is one of the areas where the PM has already signalled will be a priority. How the department handles Brexit and manages the transition to greener modes of transport are of vital strategic importance to the future of our industry and the Cold Chain Federation will continue to work closely with the department under new leadership.
Department for Environment, Food and Rural Affairs – Michael Gove has been promoted to a new cross cutting cabinet role, and his job is taken on by Theresa Villiers MP (Chipping Barnet). Villiers a prominent Brexiteer, she left her role as Northern Ireland Secretary after being one of the cabinet ministers to join the vote leave campaign in the referendum. She has not shown an interest in environmental and rural economy issues before. Her team is made up of George Eustice (Camborne and Redruth), who resigned relatively late on in the May administration over Brexit negotiation strategy, returns to his longstanding role as Farming Minister and Therese Coffey (Suffolk Coastal), remains environment minister. These two junior ministerial appointments suggest a desire for continuity in the key environmental policy areas. I met Therese Coffey last month as part of our work on tackling air quality issues and so the fact that she remains in post is a positive for our work in this area.
Business, Energy and Industrial Strategy – Andrea Leadsom MP (Northampton) takes on this role from Greg Clark MP (Tunbridge Wells) who has left the government. Twice candidate for leader, former environment secretary, leader of the House and prominent Brexiteer, Leadsom is a high-profile figure. In this brief she returns in part to the climate change work she previously undertook within the previously named Department for Energy and Climate Change. She heads a whole new team that includes Jo Johnson MP (Orpington); Kwasi Kwarteng (Spelthorne) and Kelly Tolhurst MP (Rochester and Strood). This department will take on the lead role in deciding the future of the Climate Change Agreement that benefits Cold Chain Federation members.
HM Treasury – the new Chancellor Sajid Javid MP (Bromsgrove) has two main jobs. The first is to direct the Treasury to its immediate job to lead the UK economy through the Brexit transition. The second is to fund the many spending plans for the new Prime Minister. These include transport and infrastructure projects that are vital to successful logistics in the future.
Cabinet Office and Brexit Roles – perhaps the biggest change has been the creation of an essentially new position for Michael Gove MP (Surrey Heath), he will act as the Prime Ministers effective deputy responsible for policy delivery across Government. His main and immediate job is taking control of preparing for Brexit, but this role will extend to leading delivery of all major policy initiatives of the Johnson administration. Steve Barclay MP (NE Cambridgeshire) stays on as Brexit Secretary, but his main role will be to lead negotiations with the EU pre and post the 31st October. Liz Truss MP (Mid Norfolk) is the new International Trade Secretary replacing Liam Fox MP (North Somerset). The desire will be to increase the momentum and visibility of trade negotiations with non-EU economies. There is also a commitment to create new 'free ports' the aim being to create new low tax opportunities for manufacturing and logistics businesses to base themselves in the UK whilst serving a global market place. Across all these departments there are opportunities to promote the importance of the UK cold chain to facilitating the growth in trade that the government is keen to deliver.