ANNUAL REVIEW
2020 was a tough year for many of us. As a Federation we provided a link to our members for all advice coming out of government and a platform for them to share best practice in what were extraordinary times. Our events programme had to be quickly converted to online formats and grew from Covid-19 briefings to a full blown conference, broadcast over an entire month, filled with interviews, live workshops and great discussion groups. Read all about this and more in our Annual Review.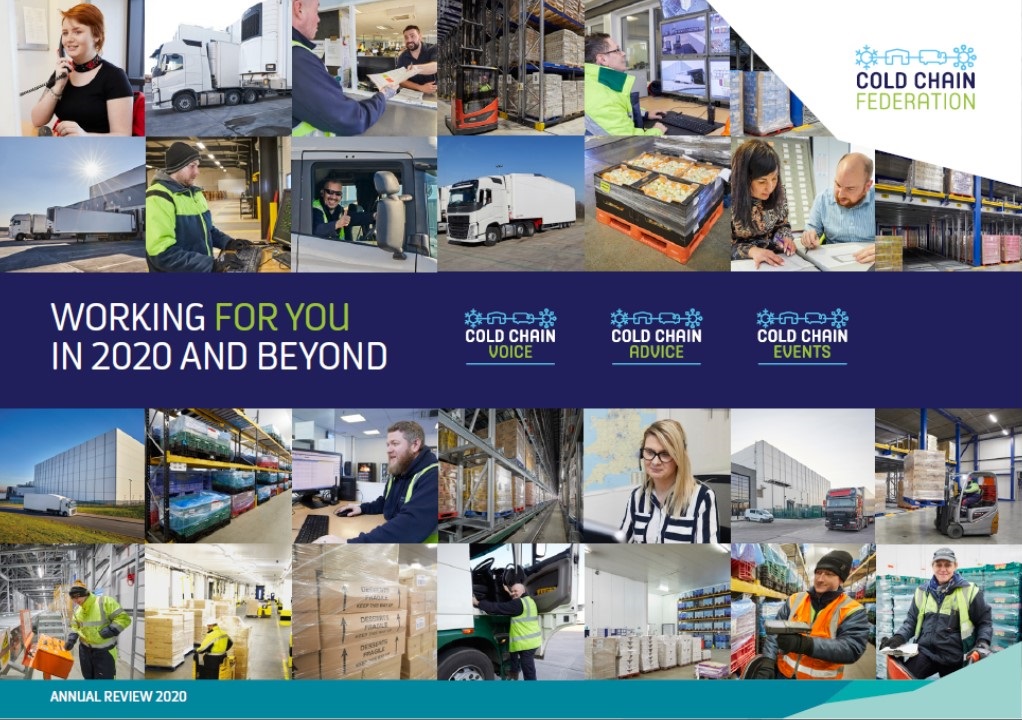 ---
In June 2019, The Cold Chain Federation became the latest incarnation of the trade body that has represented the UK temperature controlled storage and distribution industry for more than a century. Watch the video below and find out more.
Cold Chain Federation is the voice of the temperature-controlled supply chain in the UK. Our members are made up of businesses who operate frozen and chilled storage facilities and/or temperature-controlled distribution vehicles plus companies who have mutual commercial or policy interests. Subscribe to our Newsletter
MEET THE TEAM
The Federation is made up of a dynamic team, based in the countryside just South of Reading.
BOARD OF DIRECTORS
Our Board of Directors is made up of industry leaders, drawn from our member companies.
President
Tim Moran, Regional Vice President, Lineage Logistics
EXPERT GROUPS

Meeting regularly, our expert groups set strategy and agree policy in the specific areas of warehousing, distribution and technical and safety. If you would like to get involved in any of the expert groups, please get in touch.