HARNESSING THE DATA FROM YOUR REFRIGERATION SYSTEMS TO DRIVE ENERGY COST SAVINGS
COLD CHAIN CONNECT
April 26 2022
@
12:30 pm
–
1:15 pm
Energy prices are back in the headlines again with costs soaring for all types of fuel and increasing the squeeze on operating profit.  Despite this, recent research has shown that there is a massive variation in the energy use of cold storage buildings with some buildings requiring up to ten times more electricity than others of similar size and throughput. 
Cold Chain Federation member Star Refrigeration have developed several useful tools and techniques in recent years that help to identify where there is scope for improvement and then continue to monitor performance to ensure that the benefit is long-lasting, not temporary. 
Dr Andy Pearson, Group Managing Director of Star Refrigeration, has been tracking these developments since the 1990s and has been at the centre of several of Star's recent developments in this area, including presentations delivered at the International Congress of Refrigeration in Montreal (2019), the Gustav Lorentzen Conference in 2020 and the Ohrid Ammonia conference in 2021. 
In this Cold Chain Connect webinar he will review that recent work, showing how some very simple measures can be used to identify, achieve and maintain improvements in the long term.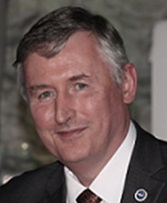 Andy Pearson is a Chartered Engineer and is currently Group Managing Director of industrial refrigeration contractor Star Refrigeration Ltd, based in Glasgow.  He has contributed to many industry organisations in the UK, Europe and North America, including terms served as President of the Institute of Refrigeration, a member of ASHRAE's Refrigeration Committee and as a director of the International Institute of Ammonia Refrigeration.  He is currently chair of the British Standards Institute's committee on refrigeration safety and environmental issues, and represents UK interests in CEN and ISO committees and working groups.