Red Alert on Diesel Rebate
Published on August 29 2018
This week I have written to the Environment Secretary Michael Gove urging him to pause and reflect on whether to prevent refrigerated distribution vehicles from using red diesel is really going to achieve the Clean Air objectives he has set out.
This tax change would cost the industry at least £100 million in mostly unavoidable additional overhead. See our statemement here
The proposals are currently being considered by DEFRA and HM Treasury following this consultation and form part of the Government's Clean Air Strategy.
Here is the text of my letter –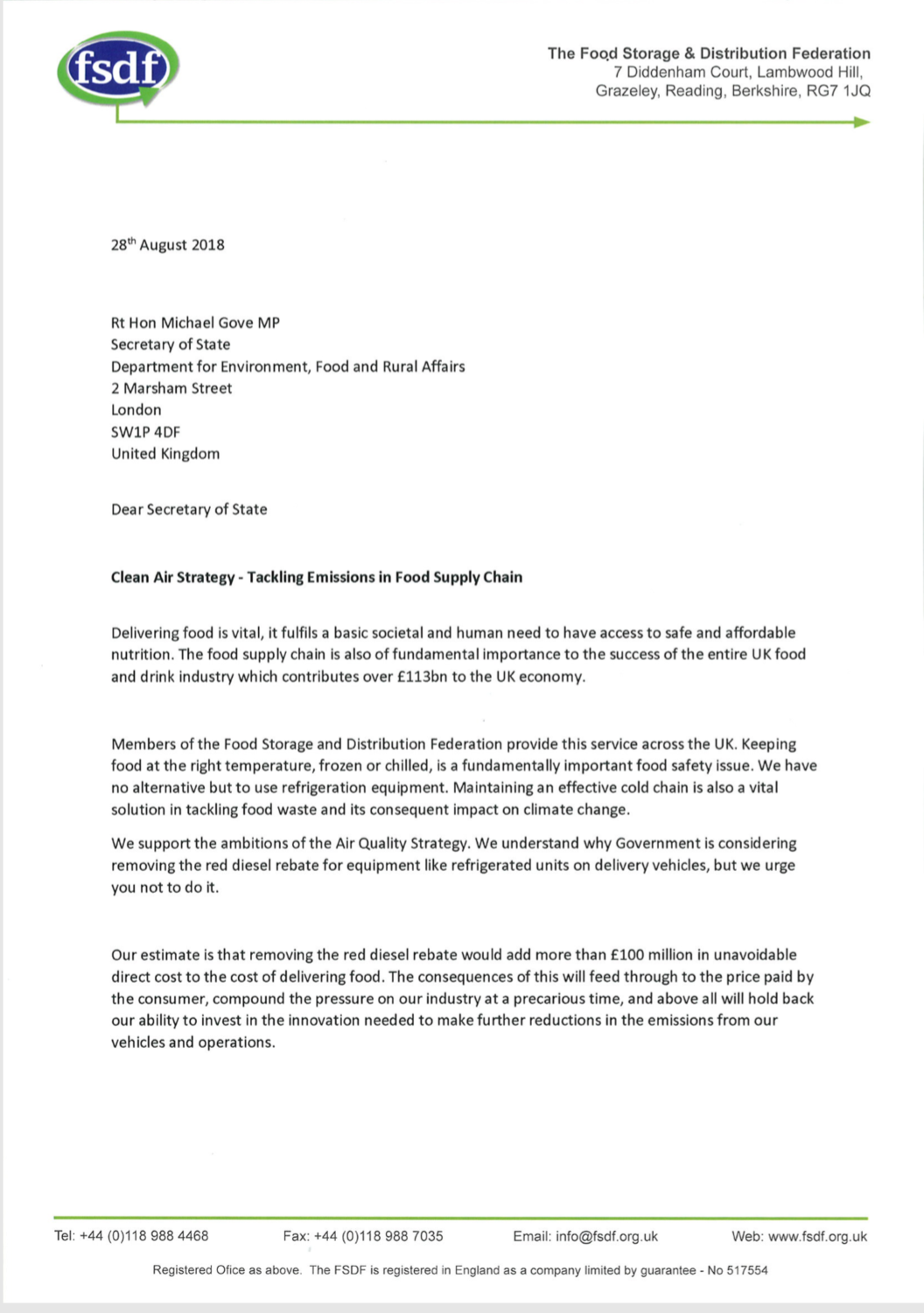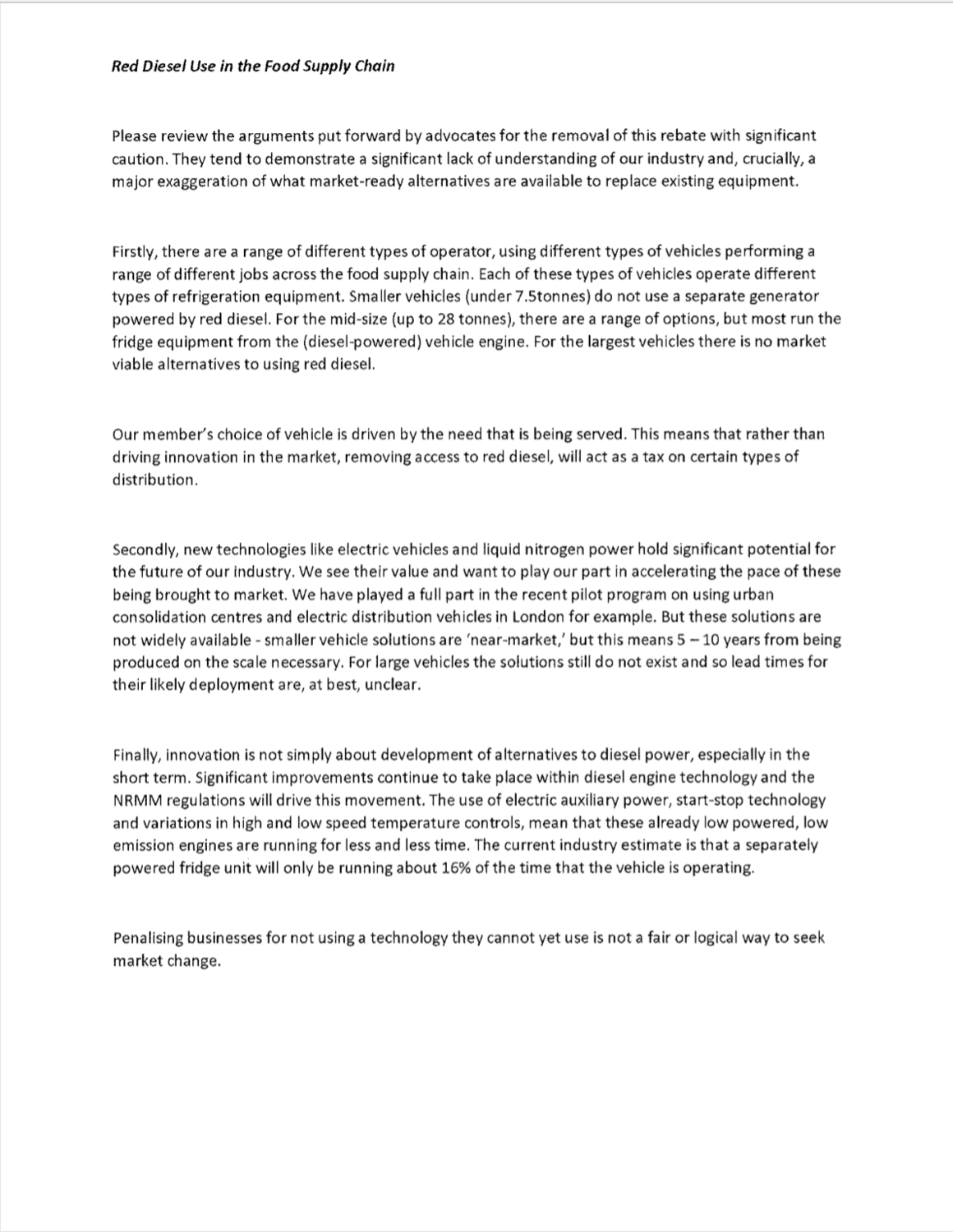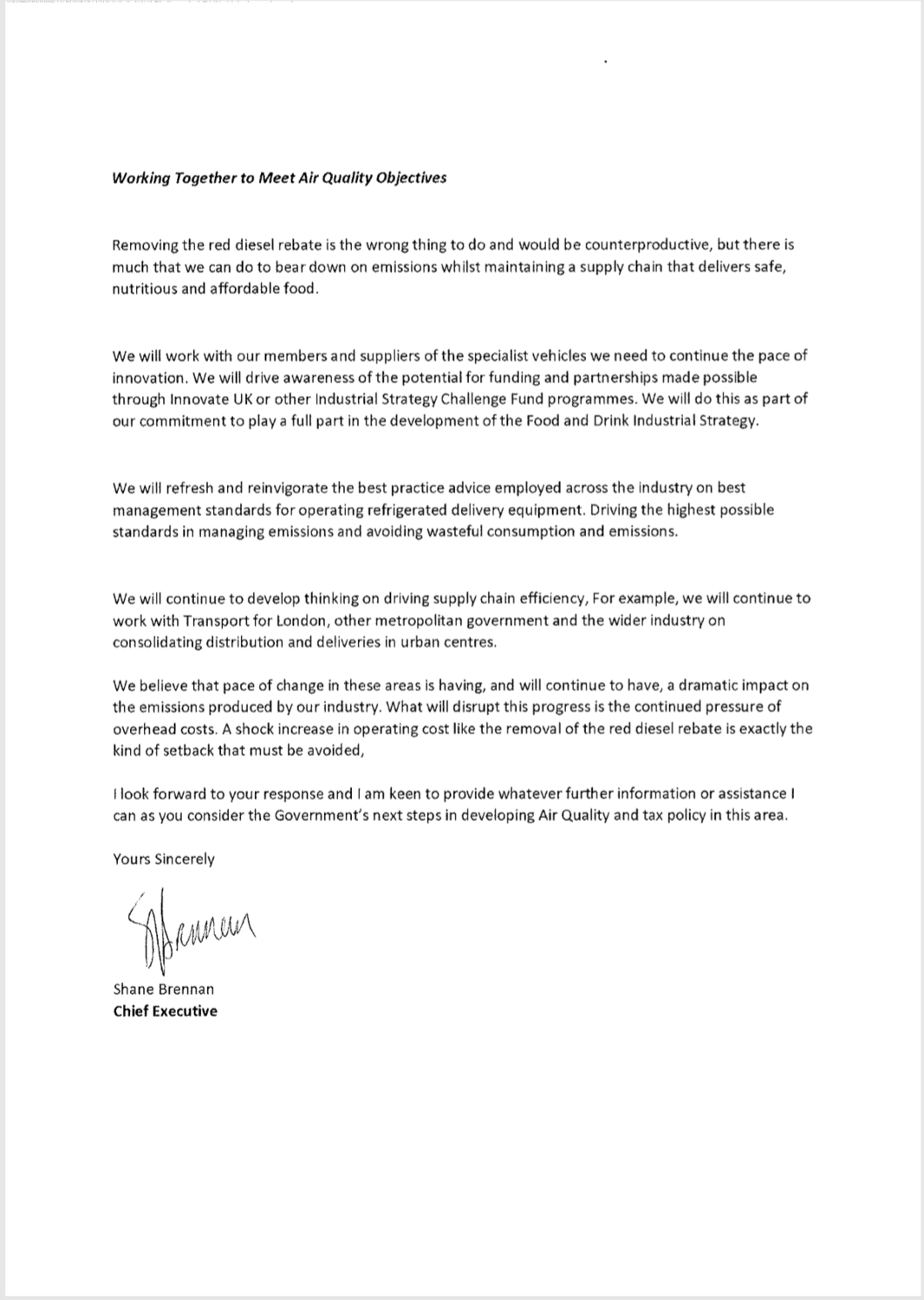 We'll keep making the case, more updates to follow…