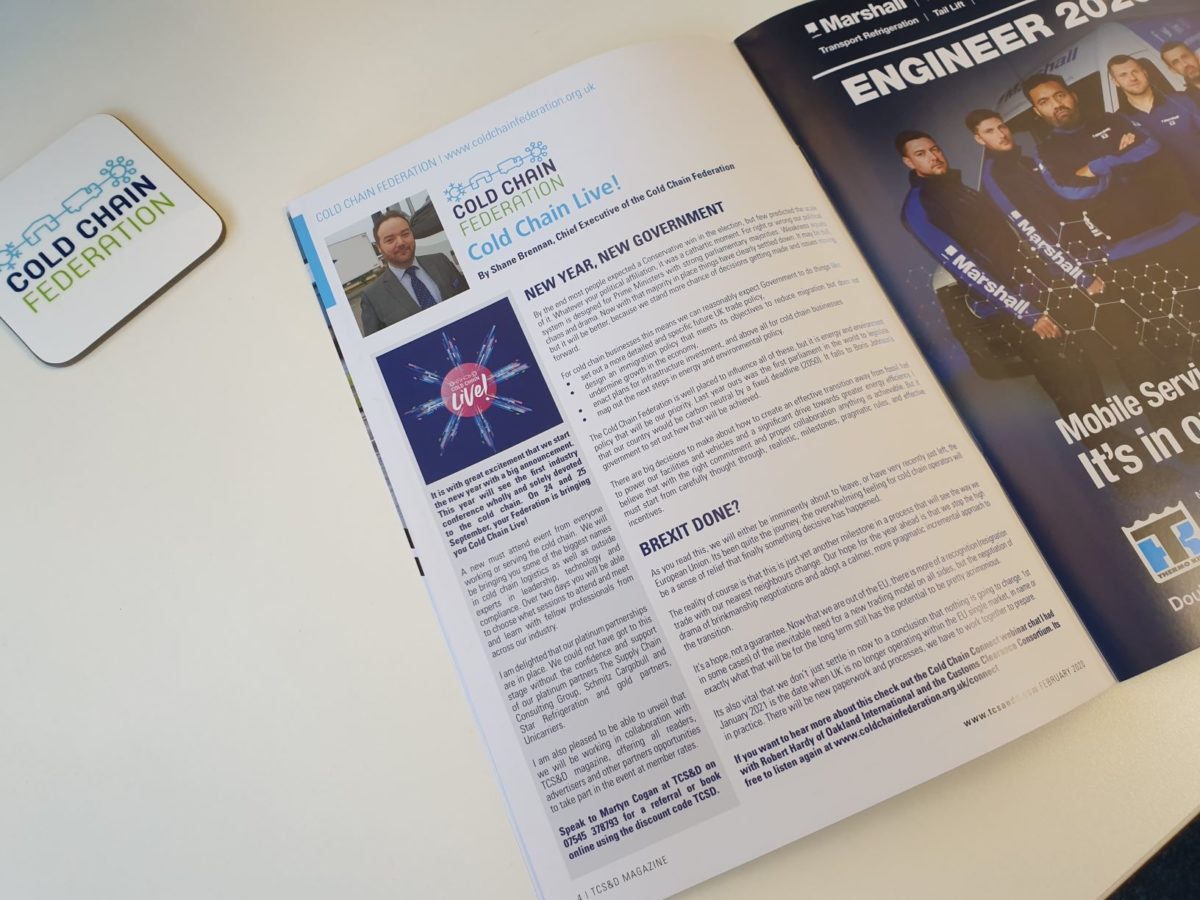 Read my latest column in this month's TCS&D Magazine
Published on February 13 2020
Cold Chain Live!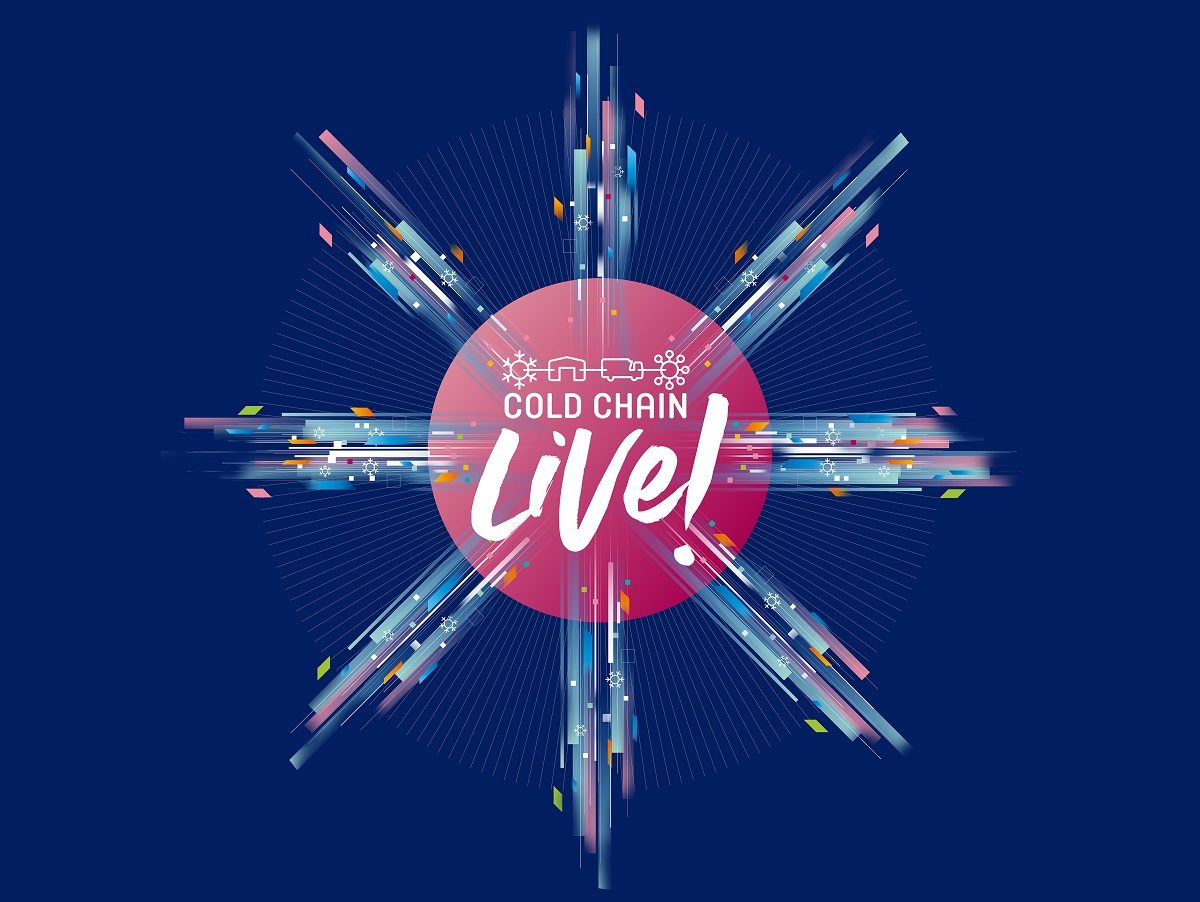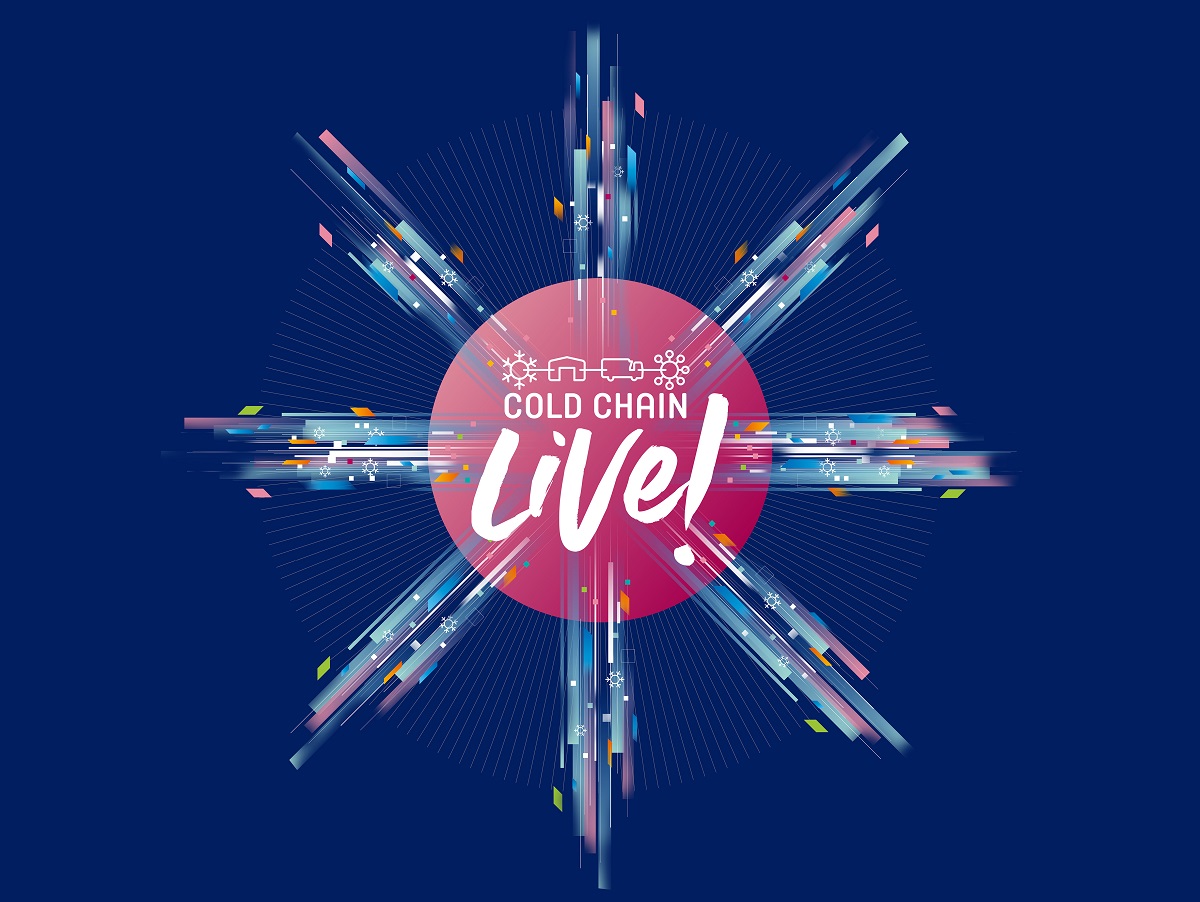 It is with great excitement that we start the new year with a big announcement. This year will see the first industry conference wholly and solely devoted to the cold chain. On 24th and 25th September, your Federation is bringing you Cold Chain Live!
A new must attend event from everyone working or serving the cold chain. We will be bringing you some of the biggest names in cold chain logistics as well as outside experts in leadership, technology and compliance. Over two days you will be able to choose whet sessions to attend and meet and learn with fellow professionals from across our industry.
I am delighted that our platinum partnerships are in place. We could not have got to this stage without the confidence and support of our platinum partners The Supply Chain Consulting Group, Schmitz Cargobull and Star Refrigeration and gold partners, Unicarriers.
I am also pleased to be able to unveil that we will be working in collaboration with TCS&D magazine, offering all readers, advertisers and other partners opportunities to take part in the event at member rates.
Speak to Martyn Cogan at TCS&D on 07545 378793 for a referral or book online using the discount code TCSD
New Year, New Government
By the end most people expected a Conservative win in the election, but few predicted the scale of it. Whatever your political affiliation, it was a cathartic moment. For right or wrong our political system is designed for Prime Ministers with strong parliamentary majorities. Weakness equals chaos and drama. Now with that majority in place things have clearly settled down. It may be dull, but it will be better, because we stand more chance of decisions getting made and issues moving forward.

For cold chain businesses this means we can reasonably expect Government to do things like:
set out a more detailed and specific future UK trade policy,
design an immigration policy that meets its objectives to reduce migration but does not undermine growth in the economy,
enact plans for infrastructure investment, and above all for cold chain businesses
map out the next steps in energy and environmental policy.
The Cold Chain Federation is well placed to influence all of these, but it is energy and environment policy that will be our priority. Last year ours was the first parliament in the world to legislate that our country would be carbon neutral by a fixed deadline (2050). It falls to Boris Johnson's government to set out how that will be achieved.
There are big decisions to make about how to create an effective transition away from fossil fuel to power our facilities and vehicles and a significant drive towards greater energy efficiency. I believe that with the right commitment and proper collaboration anything is achievable. But it must start from carefully thought through, realistic, milestones, pragmatic rules, and effective incentives.
Brexit Done?
As you read this, we will either be imminently about to leave, or have very recently just left, the European Union. Its been quite the journey, the overwhelming feeling for cold chain operators will be a sense of relief that finally something decisive has happened.
The reality of course is that this is just yet another milestone in a process that will see the way we trade with our nearest neighbours change. Our hope for the year ahead is that we stop the high drama of brinkmanship negotiations and adopt a calmer, more pragmatic incremental approach to the transition.
It's a hope, not a guarantee. Now that we are out of the EU, there is more of a recognition (resignation in some cases) of the inevitable need for a new trading model on all sides, but the negotiation of exactly what that will be for the long term still has the potential to be pretty acrimonious.
Its also vital that we don't just settle in now to a conclusion that nothing is going to change. 1st January 2021 is the date when UK is no longer operating within the EU single market, in name or in practice. There will be new paperwork and processes, we have to work together to prepare.
If you want to hear more about this check out the Cold Chain Connect webinar chat I had with Robert Hardy of Oakland International and the Customs Clearance Consortium. Its free to listen again at www.coldchainfederation.org.uk/connect