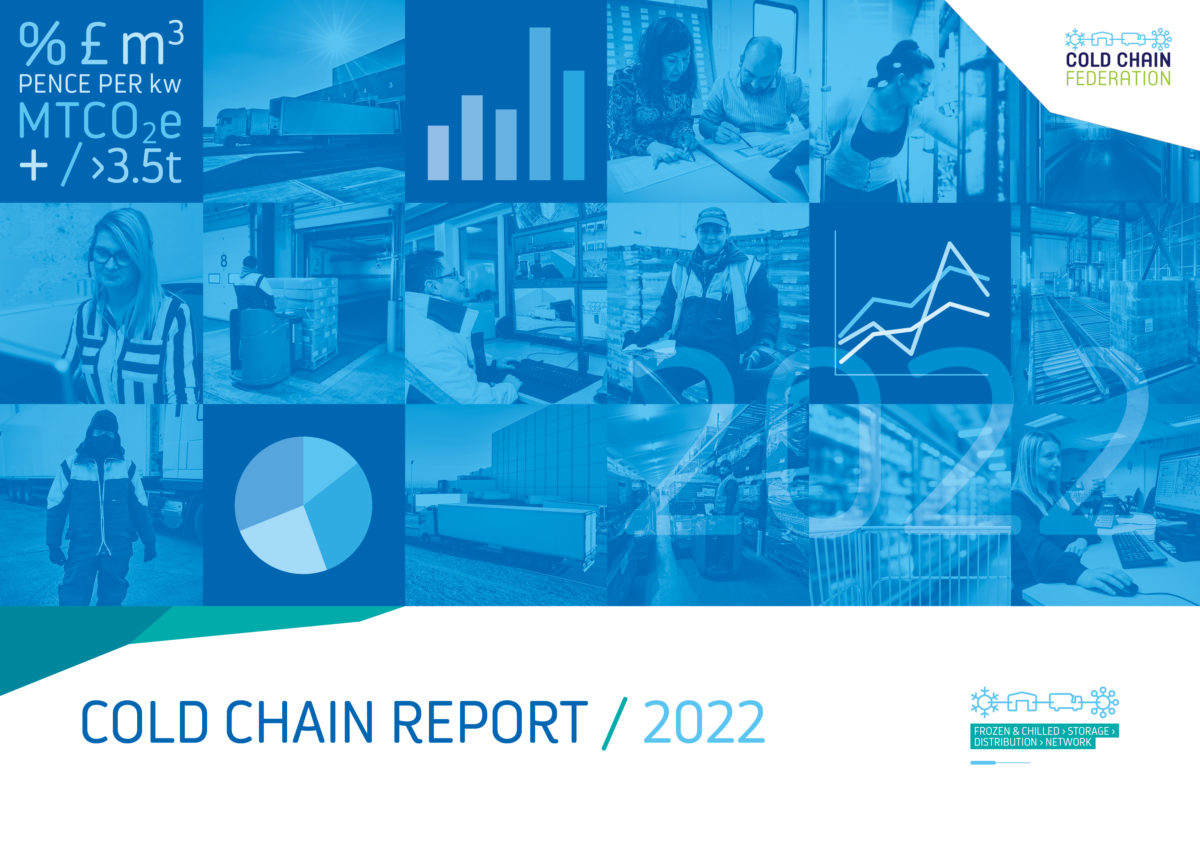 New UK Cold Chain Data Report: Cold Storage Electricity Bill Doubles In a Year
Published on July 26 2022
Electricity spend for the UK's cold storage facilities has more than tripled between 2021 and 2022, says a new report published by the Cold Chain Federation which reveals the UK cold chain industry's vital statistics for the first time.
The new analysis in The Cold Chain Report 2022 shows that the cold storage sector's electricity costs have grown from £560.6 million in 2021 to an estimated £1.1 billion for 2022. The report also shows that volume of UK cold storage capacity has now topped 40 million m3, increasing 10 per cent since 2021.
Cold Chain Federation Policy Director Tom Southall said: "With energy prices rocketing, the cost of refrigerating cold storage facilities has soared too despite the great progress our industry has made over the past decade in improving energy efficiency and investing in renewables. Cold chain businesses continue to focus on the buying and contract options for fuel, electric and other supplies, and on making sure contracts with customers are sharing the increases in the best and most realistic way possible".
The Cold Chain Report 2022 brings together new research with existing datasets to present the industry's key facts and figures, including both cold storage and temperature-controlled distribution.
Cold Chain Federation Policy Director Tom Southall said: "The cold chain is in the midst of a major transition and access to up-to-date, comprehensive data is crucial to understanding exactly what is changing and how, and in turn to assessing the impacts and making informed decisions for the future. Over the past three years our industry has earned new appreciation and built new relationships among politicians and policy makers, and the new Cold Chain Report will also provide data to support our work to influence decisions and ensure the cold chain industry's voice is heard.
"The Cold Chain Report 2022 is the first ever report bringing together quantitative information on cold storage and temperature-controlled vehicles, and it marks a real milestone in the Cold Chain Federation's commitment to research, gather and analyse data that serves and informs our industry. It has also enabled us to identify gaps in useful data and we will work with our members to create these datasets for subsequent iterations of the report."
Key findings of The Cold Chain Report 2022 include:
The East Midlands has the highest number of cold chain facilities (175), followed by South East England (152) and then Yorkshire and Humber (146).
The average size of UK cold store is now 95,693 m3.
The total volume of cold storage in the UK has now topped 40 million m3
There are 25 sites in the UK with volume greater than 300,000m3
Electricity cost in cold storage has more than doubled from £560.6m in 2021 to an estimated £1.1bn in 2022
More than half of cold stores are more than 20 years old
CCF members operate 21,184 Rigid vehicles >3.5t & tractor units
CCF members operate 42,021 TRUs
Diesel cost at full duty rates has risen from £122,280,000 in June 2021 to £322,173,878 in June 2022
To read the full report visit www.coldchainfederation.org.uk/insight/
Comments are closed.