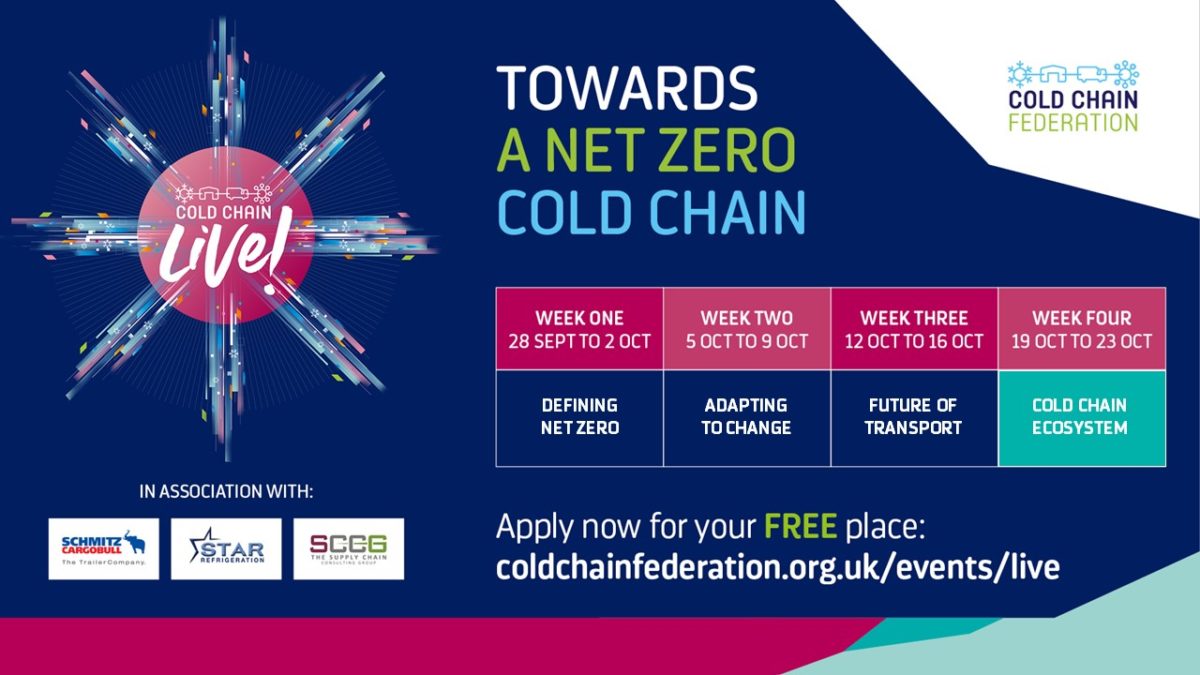 NEW RESEARCH HIGHLIGHTS SIZE AND SCALE OF COLD STORAGE MARKET, VITAL TO SUPPLY CHAIN RESILIENCE
Published on October 19 2020
According to a new report by Savills, undertaken in collaboration with the Cold Chain Federation, cold storage in the UK accounts for circa 12% of total warehouse space with a further 16.7 million sq ft (1.551 million sq m) currently under construction to cater for growing occupier demand.
Both Brexit and the Covid-19 pandemic have placed significant emphasis on supply chain resilience and the shift from a 'just in time' to a 'just in case' model. Consequently, having a clearer picture of cold storage capacity will be essential to understanding the role it can play in meeting consumer demand, which will help to manage current and ongoing economic uncertainties.
At present, Savills calculates that there are 678 warehouse units with cold storage space over 50,000 sq ft (4,645 sq m) in the UK, equating to 134 million sq ft (12.449 million sq m), 29% of which are located in Yorkshire and the North West. A further 22 units, currently under construction or being fitted out by occupiers, are also set to contain cold storage.
What's more, the cold chain makes a major contribution to tackling climate change globally by minimising food waste and over-production. The Cold Chain Federation states that as well as boosting cold storage capacity, the addition of the new energy-efficient infrastructure that is under construction will help the industry towards its net zero future in line with the Government's 2050 target.
As a result, there is growing evidence of significant investment in to the UK cold storage market. For example, operator NewCold's purchase of a site in Corby, which will result in one of Europe's largest, state of the art cold stores.
However, despite a positive future development pipeline there still remains a lack of supply. Given current consumer demand, Savills research shows that on a per capita basis, each household in the UK requires five sq ft (0.46 sq m) of cold storage. According to Savills, taking the country's current housing requirement of 337,235 new homes every year into consideration, could see a need for an additional 8.45 million sq ft (785,030 sq m) of extra cold storage space over the next five years, even before a potential increase in demand from structural changes associated with both Brexit and Covid-19.
Kevin Mofid, Head of Industrial Research at Savills, comments: "Recent macro events have proven the importance of knowing just how much capacity the UK has when it comes to cold storage and what's clear is that right now we simply don't have enough to cater for growing demand. However, the data gleaned from this report is a step in the right direction when it comes to tackling some of these problems, in particular the lack of supply that the industry currently faces."
Shane Brennan, Chief Executive of the Cold Chain Federation, adds: "The UK cold storage sector is buoyant and growing, it has seen plenty of international investment in recent years and the challenges of Covid and Brexit stockpiling have underlined just how vital this service is to national food supply.
"In an era of change, this report marks the start of a Cold Chain Federation programme to build crucial insight into the existing UK cold storage estate and the opportunities it presents for investors, operators and customers now, and in the net zero economy of the future."