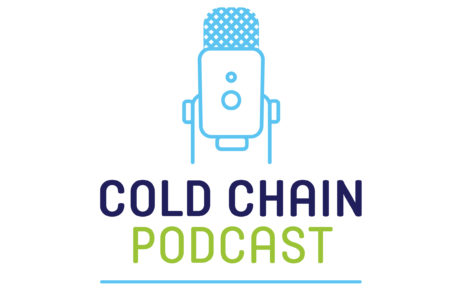 Podcasts are a great way to share the insights and experience of some of the key people that lead, research, advise and regulate the UK cold chain. To listen click play below, or even better, subscribe to the series in your favourite podcast app. If you are interested in being interviewed for the 'pod' get in touch.
James Woodward on Customer Service and Family Values
Originally broadcast 28th February 2020
This time I talk to James Woodward Owner and Managing Director of ColdMove about running a small family business in a time of consolidation and acquisition in the cold chain.
---
Talking Awards with Martyn Cogan
Originally broadcast 21st February 2020
In this episode I talk to Martyn Cogan of TCS&D Magazine, Exhibition and Awards about the value and importance of networking for our industry – and in particular this year's awards.
---
Tim Moran shares his thoughts on the cold chain
Originally broadcast 17th February 2020
Shane talks to Tim Moran the President of the Federation and UK MD of Lineage Logistics, a fascinating business setting the pace of change in cold chain.
---