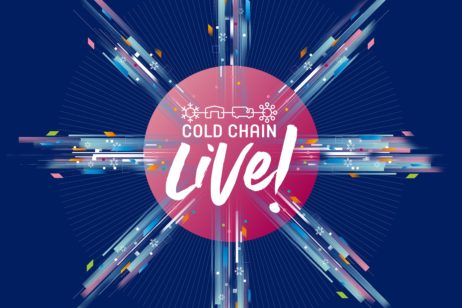 TOWARDS A NET ZERO COLD CHAIN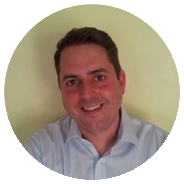 Gavin Parnell | Director | The Supply Chain Consultants
gavin.parnell@sccgltd.com
@GavinParnell_
Towards a Net Zero Cold Chain – Logistics Strategy and Operational Improvement
September 2020
As consultants specialising in logistics and supply chain strategy and operations, our key focus is usually on creating a logistics platform to support companies' overall business strategy (i.e. giving the right service to customers at the right cost). The need to operate with a reduced carbon footprint is of course gaining boardroom traction. The good news is that many companies are still at the stage where there are synergies between these objectives. This alignment should continue as the UK government is firmly committed to carbon pricing as an effective tool for achieving its carbon emissions reductions targets for net zero.
Organisations must of course look to optimise that which is within their gift but it is also the time for the real meaning of 'supply chain management' to come into its own – i.e. considering the effectiveness of the supply chain as a whole. Organisations should also look up and down the supply chain and communicate well with their supply chain partners to understand what can be done, how the benefits can be shared, and to avoid creating unintended consequences.
The eight wastes described in lean production are instructive as to where to look and can mostly be perceived equally well in terms of environmental costs as financial ones.
Some examples are given in the table below:
Type of Waste
Environmental Impacts
Overproduction / Over-processing / Defects
Additional carbon footprint of producing, processing, storing, distributing, and disposing of excess product
Inventory
Additional warehousing space needed, leading to carbon footprint from building, equipment, energy use to cool etc.
Motion / Transportation
Carbon footprint from equipment / vehicle / vessel operations – electricity, fuel, fridge operation etc.
Under-utilisation
Carbon footprint due to assets and / or people being under-utilised
e.g. poorly utilised people = additional travel to work, poor storage density = additional space and associated energy use etc.

To address these wastes and reduce supply chain carbon footprint, we need to look at Strategic, Operational and Technical solutions
Strategic – Modern supply chains are demand driven and logistics strategy is closely related to marketing strategy as the logistics platform is designed to meet customers' expectations. Routes to market are changing, putting pressure on logistics resources:
Increased online activity tends to increase logistics carbon footprint as more warehousing and small vehicles are required to deliver – but a lot of this is a trade-off vs customers driving to shops, and ultimately against the premises themselves. 'Logistics is the new retail'.
One idea is to offer a range of delivery and collection options with transparency of carbon footprint, similar to offering differentiated costs e.g. for next-day delivery.
The location, size, function and operation of logistics network infrastructure is likewise a question of complex trade-offs and must be modelled to arrive at an optimum solution. For example, holding inventory across multiple sites will generally result in more inventory being held, larger overall warehousing and associated energy costs / carbon footprint. On the other hand, delivery miles to the customer would be reduced. In the case of a major food manufacturer, we demonstrated through modelling that consolidating to a single site reduced overall costs and carbon footprint as the benefits in primary transport and inventory consolidation outweighed the additional delivery miles – but this would not be true in every case.
Operational – We can prevent overproduction and associated wastes through better forecasting, improving change-overs to facilitate smaller batch sizes, and better quality control. Similar disciplines will reduce inventory, and hence the size of warehousing required.
Optimised layouts and picking methods will reduce motion within the warehouse and associated carbon footprint relating to labour and mechanical handling equipment (MHE).
Transportation can be reduced through use of routing and scheduling software, through network optimisation to get the structure right and reduce inter-site transfers, and through collaboration platforms.
Strategies to address under-utilisation include improving storage density through use of appropriate storage media and MHE (e.g. mobile racking, articulated forklift trucks); shared-user facilities to smooth fluctuations in stock levels (e.g. counter-cyclical products); working across multiple shifts to increase throughput capacity and use assets effectively.
Technical – I will mostly leave this to others better qualified than me, but it is clear that leading companies are driving innovation that improves operations and reduces carbon footprint, including our fellow CCF sponsors Thermo-King and Star Refrigeration.
In summary we will keep doing what we do to make sure logistics strategy, distribution networks, systems, layouts, processes, resourcing, and equipment are as good as they can be. We now have at least one eye on carbon footprint reduction and how our efforts can help us to achieve the net zero cold chain.
Headline Partners
Supported by