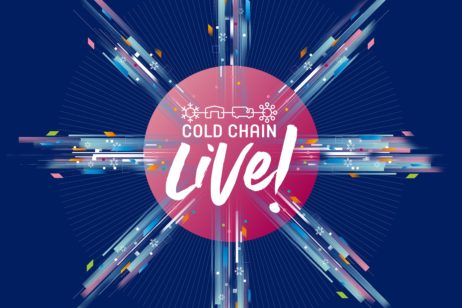 TOWARDS A NET ZERO COLD CHAIN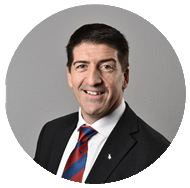 Alan Hunt | Managing Director, UK and Ireland | Schmitz Cargobull
Alan.Hunt@cargobull.com
Only by embracing data will fleets get ahead of the curve
October 2020
The journey to net zero is as ambitious as it is exciting, and it is not without challenges. It requires swift and wholesale change, and significant improvements to the way fleets operate.
It is our belief at Schmitz Cargobull, the goal won't be achieved without embracing data as part of the daily set of tasks.
This isn't to say that having the highest quality, robust and reliable assets is no longer important – we would like to think that goes without saying!
But trailers should be seen as so much more than boxes on wheels. A trailer needs to be seen as a data host, with intelligent telematics providing invaluable insight into vehicle performance, load security, load conditions and driver profile.
It's data that gives operators the power to optimise every step in the supply chain, and the opportunity to significantly reduce running costs and environmental impact.
In-built telematics – now a standard feature of our world-beating range of Smart Trailers – provides real-time tracking and reporting, making journeys completely traceable and giving operators and customers total confidence loads are always safe and secure.
And by proactively monitoring the accurate, up-to-the-minute information, operators can also maximise operational efficiency.
Schmitz Cargobull's proprietary telematics system, TrailerConnect, now comes as standard on our assets, and can be retro-fitted to all equipment – underlining how important we consider data to be and why we consider ourselves so much more than a trailer company.
The depth of data on offer is incredible – everything from internal temperature, tyre condition and door security – and we know that planning decisions are being made on a daily basis using that data to reduce costs and maximise uptime.
Latest figures show more than 30,000 TrailerConnect systems are currently active and being used by our customers across the UK and Ireland and in Europe, and that figure is rising every week.
Telematics and data are undoubtedly going to drive the future of logistics, offering greater transparency, efficiency, profitability and sustainability at every stage in the process.
In a world that is becoming ever more connected, it is perhaps unsurprising.
Most of us wouldn't be without our smart phones, smart cars, smart TVs and smart watches. Smart fleets are just as essential.
Headline Partners
Supported by