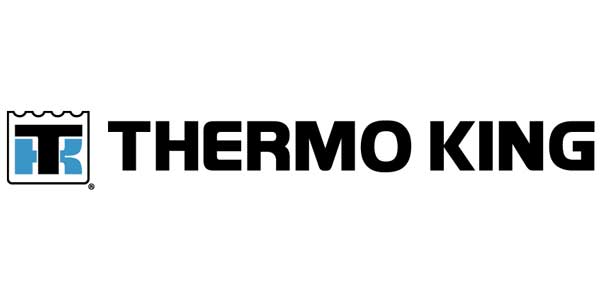 Tesco Takes Thermo King Electric Fridges for Home Delivery
Published on April 1 2020
Britain's largest retailer, has added 52 new vans with inverter driven, electric E-200 fridges from Cold Chain Federation member Thermo King.
Tesco also a Cold Chain Federation member wanted to increase the sustainability and flexibility of its home delivery fleet with refrigeration that operated when the van's ignition was switched off: all features of the E-200.
The E-200, unlike typical direct drive refrigeration systems, delivers constant capacity independently from the vehicles' engine speed. The E-200 units' hold-over capacity is enabled by the van's auxiliary battery, allowing also for active start/stop operation to save fuel, lower noise and vehicle emissions.

The hold-over feature keeps the fridge operating without emissions while the driver stops for delivery, has a break or needs to turn off the vehicle for longer. This gives the driver the flexibility to stop without the need to keep the vehicle running on idle to keep the transported goods cooled.

"The technology of the E-200 gives our customers a unique mix of control, convenience, utilisation, and reliability that help them improve their transport operations," said Steve Williams, area sales manager, Thermo King.
"The E-200 represents the next generation of our fully electric refrigeration units and has been generating very positive feedback from our customers. They benefit from efficient temperature management, zero-emission, low noise and can move foods and goods with maximum convenience for the people in urban areas."
The E-200 works with electric or engine-powered vehicles requiring no drive kit nor road compressor and no vehicle modifications. It has power management that contributes to lower energy consumption, increased vehicle autonomy and higher efficiency and reliability, Thermo King says.

By varying the electricity flowing to the refrigeration unit, the inverter can provide more power when needed resulting in a faster temperature pull down during pre-cooling. By controlling the power supply, the inverter provides control of the motor speed and the cooling or heating capacity needed to control the temperature.
The E-200 complies with PIEK standards and urban vehicle access regulations for sound levels in urban environments, and enables vehicles to enter low emission zones, and run quiet to complete night-time deliveries.
Source: https://www.globalcoldchainnews.com/tesco-takes-thermo-king-electric-fridges-for-home-delivery/