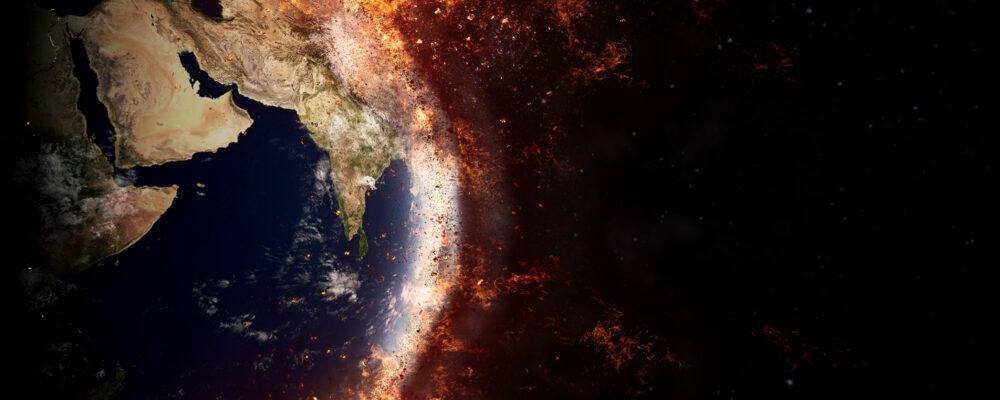 Temperature Check on UK Businesses Approach to Net Zero
Published on August 12 2021
The Intergovernmental Panel on Climate Change's (IPCC) Working Group 1 has on Monday 9th August published a significant new report detailing that the global temperature increase has already passed 1.1oC from pre-industrial times and that it is likely to breach 1.5oC by 2040.
This is the first major review of the science of climate change since 2013 and it maps how various global warming consequences could affect different areas of the world, warning that no geographies will be immune to the physical impacts of the climate emergency. The IPCC has described the report as a "reality check" and urged world leaders and policymakers to understand and use it in their COP26 talks this coming November.
Without "deep" and "immediate" cuts to carbon emissions, the global temperature increase is likely to exceed 3oC this century if no action is taken. The report urges nations to strive for a halving of emissions this decade and net zero by 2050 as a minimum. However, it's important to remember that even post-decarbonisation efforts, the delay for global temperatures to stabilise could be up to 20-30 years. The window to act is closing fast.
Sensible and proactive UK businesses should be acting now, and this report provides the most detailed analysis of how your operations and supply chains could be vulnerable to the impacts of climate change. Whilst the policy detail from the government may be lacking, the scientific direction of travel is crystal clear. Businesses need to understand the significance of this challenge and prepare for substantial changes across their operations as we transition to a net zero future.
At Cold Chain Federation member Inspired Energy, although we are seeing momentum in public net zero pledges from UK businesses, our sponsored research 'Net-Zero Business Barometer', published by edie, revealed that of the 161 respondents, just under half – 45% – claimed their organisation is yet to set a net zero target, with the remaining 3% unsure if one has been set.
We also found there was a very low-level of understanding surrounding Scope 3 emissions and the role they play in an organisation's carbon footprint (typically they make up around 80%+), as less than a quarter of the respondents asserted to be working with their value chain to tackle their Scope 3 emissions. We've no doubt that the concept of Scope 3 will gain traction with the introduction of the Task Force on Climate-Related Financial Disclosures (TCFD) obligations coming down the line.
However, it was very encouraging to see a large number of respondents now have budgets allocated to decarbonisation, with a quarter of respondents controlling a budget of £500k+. Interestingly, about half of respondents hadn't set a net zero target even though they had a budget for decarbonisation. Inspired Energy has seen an uptick in interest in funded options, so where there is a desire to do more but there is a lack of budget available, we can discuss your funding options for low or zero carbon technology projects.
From this piece, Inspired Energy's Director: Optimisation Services, Ben Rouncefield-Swales commented "This research gives some real insight into the current net zero landscape amongst UK businesses. The data is encouraging, with some genuine reasons to celebrate – given the increasing awareness and growing action – but there is certainly a lot more work to do.
When developing a net zero strategy, businesses who want to drive real change will need to think carefully about target-setting – and we would strongly encourage that you use a Science Based Target (SBT) – a target that is aligned with the goals of the Paris Agreement. A net zero strategy that follows an SBT is the best way to demonstrate that your organisation is contributing to global emissions reductions in a robust way. These targets must be backed up by robust and credible action plans to be able to stand up to external scrutiny."
The conversation surrounding net zero is getting louder, but we understand that not all of it is clear. And while some business leaders may understand the problem, not everyone knows how best to tackle it. As the UK's leading utilities consultancy[1], we have the experience needed to support your carbon reduction ambitions.
With our Carbon Action Programme, you can access specialist support at every step of your decarbonisation journey. Our team will work with you to create a bespoke decarbonisation strategy for your business and provide you with business cases for all of the options you will need to meet your target. To discuss what net zero means for your business and where to begin, contact wayne.brown@inspiredenergy.co.uk.