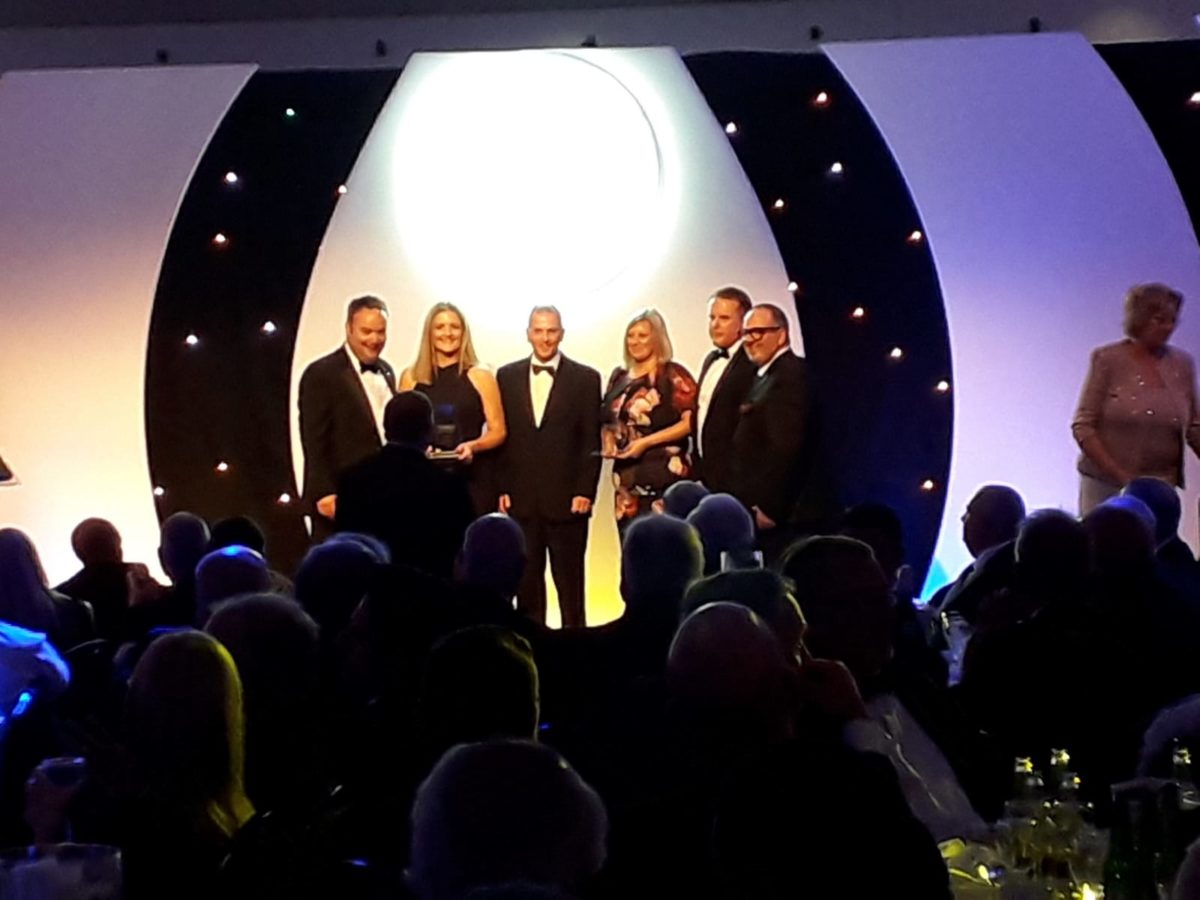 Star Technical Solutions and The Ice Co scoop prestigious Partnership Award for Ethos system triumph
Published on June 28 2019
Cold Chain Federation member Star Technical Solutions have been named the winners of the Partnership Award at the Temperature Controlled Storage and Distribution Awards 2019 in Peterborough. The joint project with The Ice Co Storage & Logistics received industry wide attention after Star's revolutionary Ethos energy management system advised the company on £100,000 per annum savings on electricity spend.
The Awards Presentation dinner took place on the first day of the Temperature Controlled Storage and Distribution Show on 25th-26th June at the East of England Arena. Professionals from refrigeration and temperature controlled storage and distribution businesses across the UK were in attendance at the conference, taking advantage of networking opportunities and a top class programme of speakers including some of Star Refrigeration's experts.
Anne Flanagan, Business Development Management at STS, said, "We're delighted to accept this award for our ground breaking project installing Ethos for The Ice Co Storage & Logistics at their West Yorkshire distribution centre. It is a great case study and example of just how much impact our plant optimisation solution can have on existing refrigeration plants. The company has significantly reduced their annual energy spend and carbon footprint by following the system's targeted maintenance recommendations – and the customer now plans to roll out Ethos at their other plants across the UK to further mitigate energy costs."
Ethos is a completely unique concept, developed by Star Technical Solutions. The system has attracted a third industry award, highlighting its impact on the energy consumption of new and existing refrigeration plants.
The consultancy led energy management software plays an important role in helping end users understand the energy consumption of different parts of their plant and the cost implications of inefficiencies. Ethos identifies where savings can be made and makes recommendations, such as altering plant settings or making immediate maintenance regime changes. Some recommendations may require capital investment for a bigger percentage loss in energy usage, but many proposals are simple control changes such as altering the condenser fan sequencing to deliver energy savings.
The award winning Ethos software has played a significant role in reducing the environmental impact of refrigeration plants. The partnership with The Ice Co Storage & Logistics has consequently reduced carbon emissions by 310 tonnes per year at just one of its sites, in addition to saving the customer over £100,000 annually on electricity. The company now plans to install Ethos at other distribution centres to further reduce their carbon footprint and help the industry towards a greener future.
Joanne Webster, Group Compliance Manager at The Ice Co Storage & Logistics said of the award, "We are happy to be used as an example of the fantastic savings that can be made through the quick and easy installation of Ethos – in both energy savings and carbon emissions. Many plant users know the system is probably not running as efficiently as it could, but Star Technical Solutions have the knowledge and experience to identify exactly where savings can be made, and many of which are with minor unnoticeable changes in system operation."
For more information about The TCS&D Awards or conference, go to: https://www.tcsdawards.com
To find out more about Star Technical Solutions visit http://www.star-ts.co.uk