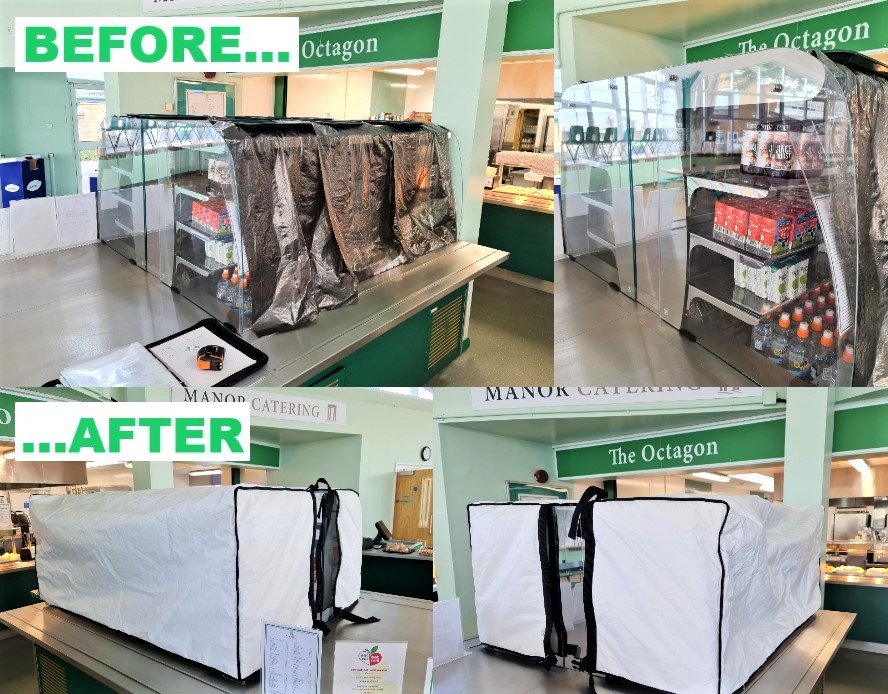 SMI Reduce Energy Consumption in School
Published on July 20 2021
Hardenhuish School in Wiltshire, recently requested Cold Chain Federation member SMI's support in reducing the energy consumption from their countertop food display chillers in their canteen.
Ross Clarke (SMI Southern Sales Manager) commented "It was a pleasure working with Mark Langley (Catering Manager) to develop a new concept, which has now been installed and they'll benefit from the amazing performance of Tempro®, SMI's unique lightweight insulation material with exceptional thermal properties. Tempro® is already used across all our product solutions, but it's always great to develop a new solution for a customer."
If you'd like to explore how SMI can support you in making significant energy and carbon savings, then please get in touch and we'd be delighted to support you too.
Mark Langley, Catering Manager from the school said 'The product is being used for are cold cabinet as we didn't have any way of keeping the fridges at temperature when not in use. So wanted it so we didn't have to keep emptying the fridge when not in use.
Ross was very good from the out-set and arrived on time and when he said, we talk about what i wanted and went thought all my options, i then received a quote for the options we talked about so i could then choose the best option.
I was then informed about payment and once payment was received, i was kept in the loop about the progress on are item. When the item was ready Ross got in contact and we arranged delivery, Ross then delivered and installed and showed us how the item worked. I would defiantly use this company again'.