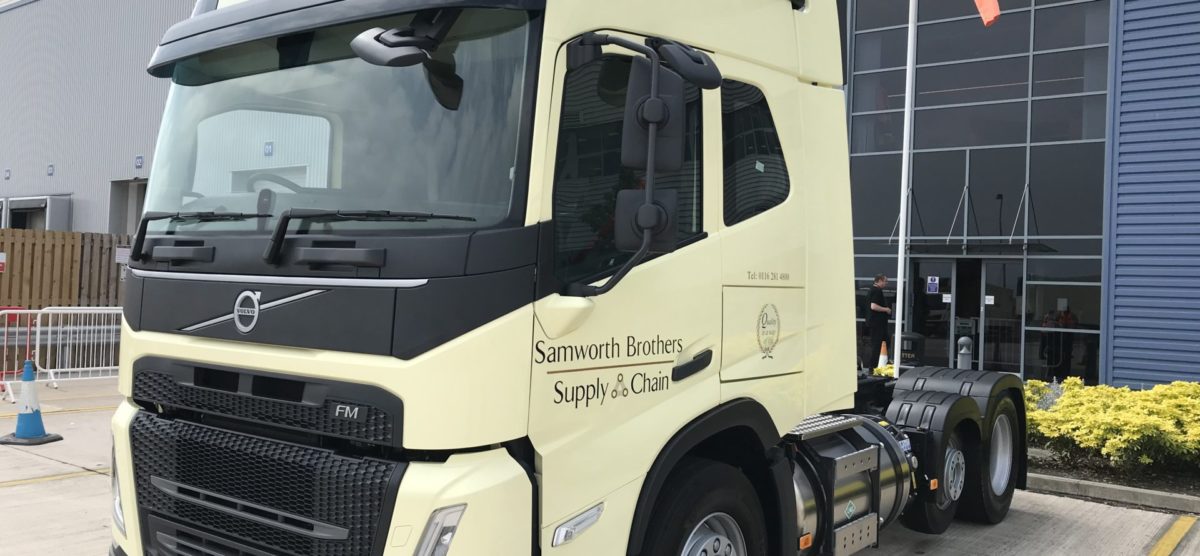 Samworth Brothers Supply Chain Trials LNG Vehicles
Published on July 30 2021
In September 2021, Samworth Brothers Supply Chain (SBSC) will add six new vehicles to its fleet that will run on liquefied natural gas (LNG).
What is LNG?
LNG is supercooled and compressed natural gas that is 20% more carbon efficient than diesel.
As well as having lower carbon emissions, LNG vehicles are also much more cost effective to run. Although more expensive to buy, they save considerably on fuel bills. For example, over the four year life of an SBSC lorry, we will reduce our fuel costs by 38% by switching from diesel to LNG.
From a driver's perspective there is no noticeable difference driving an LNG vehicle compared to a diesel lorry. The one thing that is different is having to refuel at a special LNG filling station. Therefore the six trial vehicles will be run on the route of the 12 LNG filling stations which are located at strategic points throughout the country.
Paul Marrow, Operations Director at SBSC said: "As a Group, we have a real ambition to reduce our carbon footprint. The next step for SBSC will be moving from diesel-powered refrigerated trailers to electric trailers, known as eCool. After that, we can expect to move to hydrogen fuels for our vehicles. Then, in about 10 to 15 years' time, we will be looking at the electrification of all our fleet, since the Government's plan is to ban the sale of all new petrol and diesel vehicles by 2040."