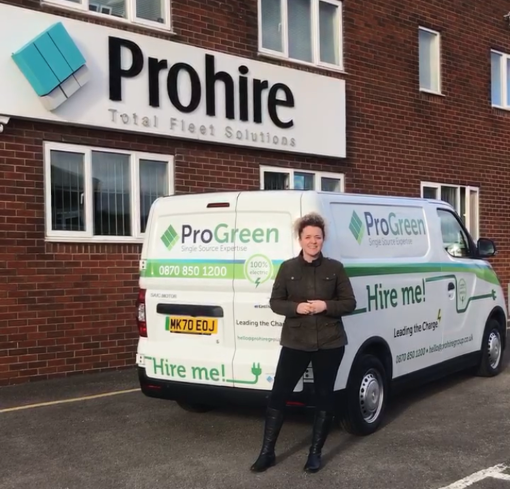 Prohire Announce Head of ProGreen!
Published on April 22 2021
Cold Chain Federation member, commercial Vehicle Contract Hire and Fleet Management company, Prohire Limited has announced the promotion of Michelle Miles to the role of Head of ProGreen, the alternative fuels Division within the Prohire Group of Companies, effective immediately.
In the past ten and a half years of working at Prohire, Michelle has worked in a number of roles, including Sales & Customer Support and more recently Group Marketing. Through these positions Michelle has developed in knowledge and experience and accomplished great things, including developing relationships with nationally and globally recognised companies, while developing the Prohire Group brand and launching and developing the YouTube channel, Prohire TRUCKTVe!
Commenting on the announcement, CEO, Pat Skelly said: "I am delighted that Michelle has accepted the role and will be leading the charge at ProGreen. Her experience in corporate social responsibility, strong customer relationships, focus, enthusiasm and determination to succeed, will ensure ProGreen continues to develop and deliver on its goals and more importantly, that of its customers."
Michelle Miles added, "I am very proud and excited to lead the Division in guiding businesses with environmental and social governance and supporting them on the journey into the new world of alternative fuels.
ProGreen's mission is to be the most trusted and knowledgeable providers of all alternative fuel vehicles, while being the single source expertise in the end-to-end transition, including infrastructure, telematics, charge points, alternative fuel tank installations, the supply of fuel, advice on the most suitable vehicles and full training to all operators.
Miles goes on to say "The UK commercial fleet management market is a very exciting place to be at the moment, with so many options becoming available as companies look to take on the 'green industrial revolution' and ProGreen are at the forefront of being the company to assist businesses to achieve this."