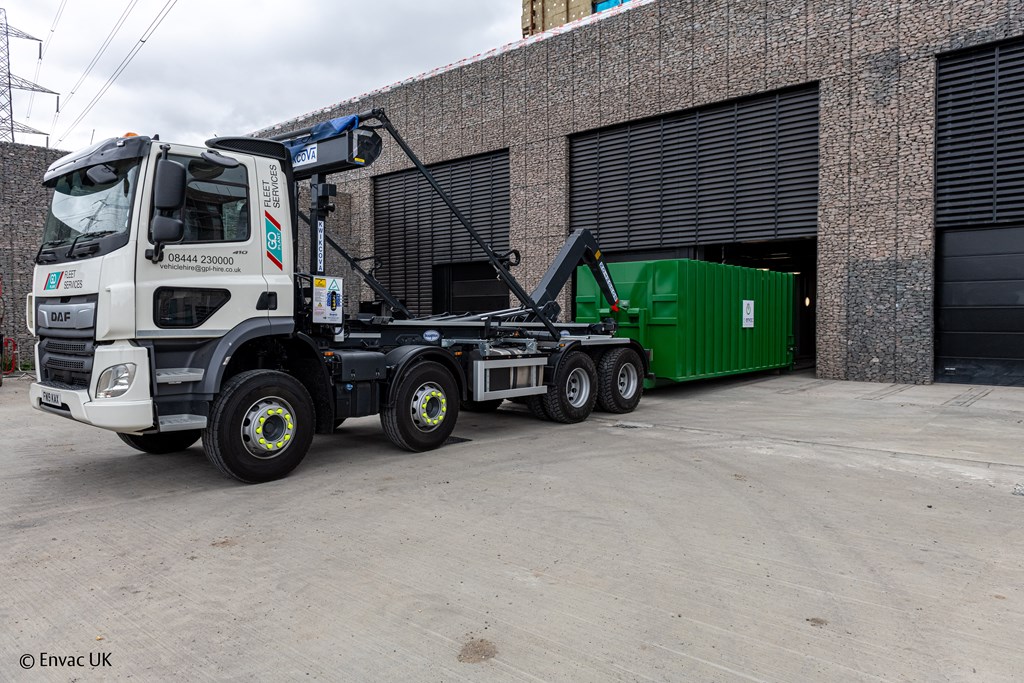 Overhead Sectional Doors Provide the Perfect Solution to Envac Collection Centre
Published on February 25 2020
The Barking Riverside Envac Centre building is a gateway to a 10,800-home development at Barking Riverside, providing an ecology centre and innovative Envac refuse facilities for the local community.
Household waste and recyclables enter the Envac system and are directed through nearly 25 miles of pipes at over 40mph to the processing plant, which directs waste to the correct container for collection and removal from site. The system reduces the need for nearly 19,000 bins and bin storage areas in public places, meaning there is less smell and a more hygienic public space for residents. The system also eliminates weekly bin collections, as collections are coordinated by the system every day of the week.

ASSA ABLOY OH1042PSBD doors were chosen, for the project because of their Secured by Design certification, meaning they could be relied upon to provide an enhanced level of security to the nerve centre of the site's Envac system. Furthermore, our unique diamond grid panel design was coupled with a black finish to blend in and accentuate the building aesthetics and overall design. Whilst looking the part, the OH1042P also delivers 25dB acoustic insulation as standard, minimising any noise pollution from the facility and disturbance to nearby residents.