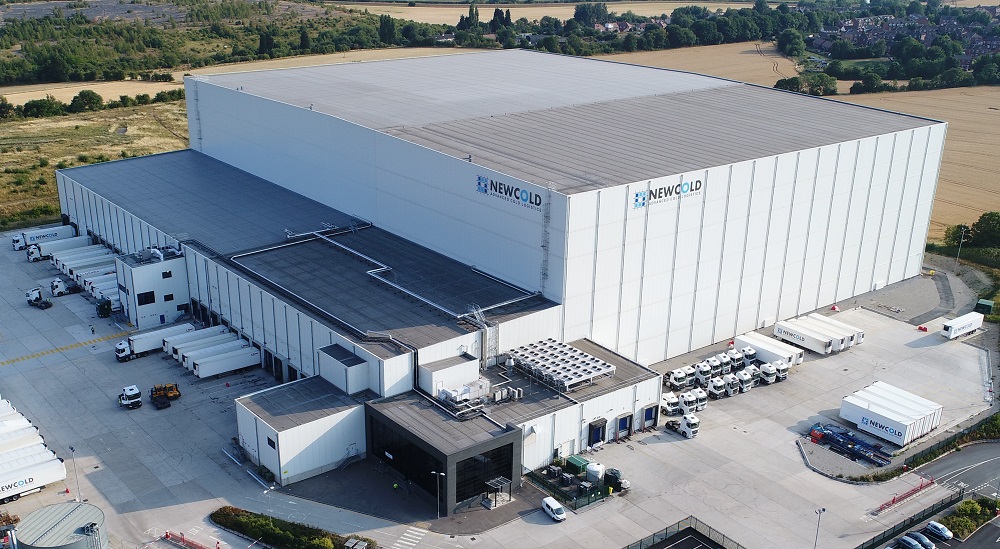 NewCold grows Again as Demand for Cold Storage Outstrips Supply
Published on June 19 2020
In response to continued demand from the food manufacturing sector the automated cold storage specialist & Cold Chain Federation member NewCold, is opening a new deepfreeze facility in Corby this October and expects to see the first pallets arriving only one year later.
Based on the energy-saving sustainable formula which underpins the success of the group's existing sites worldwide, the Corby facility sits on a 23-acre plot which, says Country Director Jon Miles, is a prime location in the logistics 'golden triangle', with proximity to frozen distribution centres of large retail and food service customers and will enable NewCold to help their customers reduce food miles and cut costs.
"Since opening our first UK site in Wakefield 5 years ago, we have seen an increase in demand for our warehouse and transport services of over 150%" he explains, "and although the Wakefield plant is the largest of its kind in the country, handling 4,000,000 pallets annually and storing 143,000 at any given time, demand has outstripped supply."
Therefore, the decision came easily for the company to establish another facility further south in the UK, which would enhance NewCold's offer to customers for whom Wakefield may not have added value, geographically. Now, says Jon, the Corby site is ideally located to support UK frozen food manufacturers and importers looking to create supply chain value.
"Furthermore," he says "with a focus on sustainability at both the Wakefield and Corby sites, our unique cold store design – which uses around 50% less energy than conventional stores – coupled with our ability to reduce food miles by using high-volume trailers, will greatly reduce CO2 emissions and energy use."
The Corby operation will enable NewCold to offer their services to customers for whom Wakefield may not have been geographically well-situated or who had run out of space.
NewCold are already speaking to high volume potential customers, to add to an impressive list of Wakefield customers, including McCain, Aunt Bessie, Birds Eye, Froneri, Finsbury, and Grupo Bimbo – all of whom benefit from NewCold's sustainable transport and storage solutions, including automatic handling equipment to reduce loading times, while retaining product integrity.
"The decision to build a second facility" adds Jon Miles, "has been driven by an increasing wide-scale demand for storage and handling, while the number of deep-frozen storage facilities has reduced. This has seen cold stores at capacity during certain times over the last 2 years and the trend appears to be continuing, so we feel this is the right time to invest."
With headquarters in the Netherlands, NewCold is regarded as a leader in developing and operating highly automated cold stores and energy efficient handling systems. At present, the company has around 750 employees worldwide and operates eight locations on three continents.