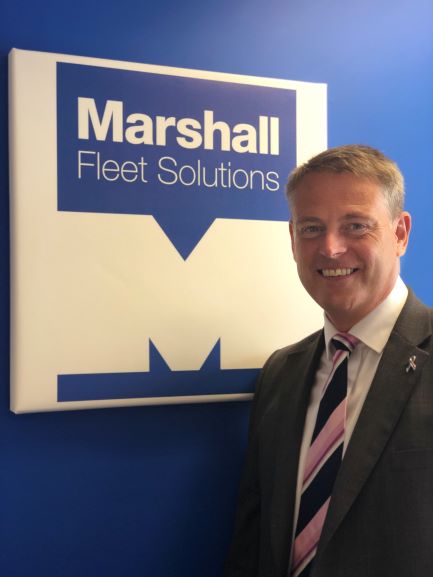 Martin Jane to head up MFS' s expanding Tail Lift Services business
Published on August 13 2019
As part of its planned sales expansion programme, leading commercial vehicle company & Cold Chain Federation member Marshall Fleet Solutions has announced the arrival of well known industry specialist Martin Jane in the newly created position of National Tail Lift Services Manager at the Cambridge based company.
In this new role at MFS, Martin will be able to fully utilise all his prior industry experience to increase capacity and deliver the very best level of service for the company within the tail lift services market.
Commenting on his new position, Martin Jane said, "I looked at the MFS plans in relation to the changing pace of the transport industry and they are very impressive indeed, so I am really excited to be part of this expanding process."
Martin is the latest in a series of additional appointments within the new look sales team at MFS, and joins the company from manufacturer Seven Telematics.
Throughout his career, he has held sales roles at a number of leading manufacturers from within the UK commercial vehicle bodybuilding industry, including such household names as Gray and Adams, Bevans and Ross & Bonnyman, to name but a few.
"These are exciting times at MFS as we position ourselves to deliver capability at all times, across every discipline within our product and services portfolios. We can maximise our position as the leading Thermo King Dealer in the UK by continuing to invest in our unrivalled engineering capacity and complimentary service provision," said Michael Kane, Sales Director, Marshall Fleet Solutions, "Martin brings both vibrancy and credibility from his knowledge and understanding of the market and is an exciting addition to the MFS team as we look to grow our tail lift services business over the next few years and beyond."
Michael continues, "At MFS, our support infrastructure is unique within the industry. We can boast a 200 strong mobile engineering team, backed by a national depot network that is linked with state of the art data systems. Alternative fuels and sustainable transport solutions will become an increasing factor in today's business and MFS aims to stay ahead of the curve in this respect."