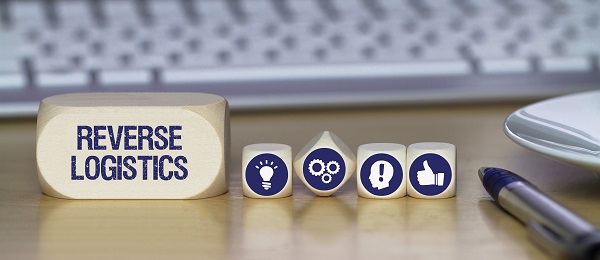 Managing Returns is a Growing Problem for eCommerce Companies
Published on July 12 2021
Managing returns from online purchases is becoming onerous and expensive. Even though the fast rate of growth of eCommerce sales is slowing a bit, the rate at which customers are returning purchases is rising. This is a new experience for some newer online retailers, and an inconvenience. There is no way to avoid returns completely, it is a cost of doing business.
In the UK, revenue in the eCommerce market is projected to reach £80,678 million in 2021 according to Statista, showing an annual growth rate of 3.5%, resulting in a projected market volume of £92,464 million by 2025. The UK eCommerce market's largest segment is fashion apparel with a projected market volume of £27,060 million in 2021.
Some leading commentators estimate that returns logistics costs can account for about 5% of turnover. Kurt Salmon, an Accenture owned company, suggests 1/3 of margins can be lost in returns. KPMG suggests that "it can cost double the amount for a product to be returned into the supply chain as it does to deliver it". By the time you factor in repurposing damaged and faulty goods, administration, labour costs, and transport, it is entirely possible.
The latest trends
Customers expect to return goods for free. Due to the cost of managing returns some retailers have decided to apply a policy that says "don't return it, we will just refund you" if the cost of handling the return is too high. For inexpensive items or bulky items, it works. Large online retailers such as Amazon and Walmart (ASDA's owner), have developed sophisticated software solutions using artificial intelligence (AI) tools to decide whether it makes economic sense to accept a return. The cost of handling returns for smaller organisations can be disastrous. It is difficult to establish the real effect on profitability.
Amazon has launched a new service, Amazon Prime Wardrobe, that lets customers have 7 days to try on clothing before they pay. A customer can choose 8 items and only get charged for the goods they keep. Returns are free using a resealable box and a label.
A new type of service is springing up – Outsourced Returns Management. Happy Returns is a US-based company that offers online shoppers' easier ways to send back unwanted merchandise to retailers. The company, recently acquired by PayPal, offers a network of more than 2,600 drop-off returns locations in the U.S. Happy Returns endeavours to take some of the overhead and cost out of the returns process for online retailers by partnering with FedEx to manage the reverse logistics.
Why Customers Return Purchases
Online shoppers are increasingly ordering multiple variants of the same product and deciding to return most of them. A Statista survey conducted in July 2020 with 1,000 UK consumers, revealed that the main reason for returning items that were bought online was to do with fit issues. Wrong sizing, wrong color and quality are the main reasons for apparel returns.
People also order items on a whim because they know returns are a common and acceptable practice. Unfortunately, there is a tendency to abuse this facility and fraud is happening. Some customers are making a purchase and then returning it to benefit from the returns process. This includes "wardrobing," where a customer purchases an item, wears it, and then returns for credit. Harrods has even introduced a blacklist for customers identified as being "serial returners."
What customers return and by what route
The most frequently returned purchases are clothing, bags and shoes, closely followed by consumer electronics and books. Providing a choice of returns channels is important. Postal returns are the most commonly method used in the UK, partly through habit and the easy location of post offices. Returning items to an actual store is probably the most cost-efficient way for the retailer if the customer can be persuaded to do it: less need for packaging, it is free for the customer, and it makes restocking quicker. Lockers and drop off locations like supermarkets and transport hubs are also a convenient option.
Best practice when dealing with returns
Technology plays a big role in the logistics supply chain, especially in omnichannel fulfilment and reverse logistics. Effective returns management in e-commerce requires an efficient warehouse management system (WMS) to handle inventory and order management. Partnering with a third-party logistics provider (3PL) that offers a complete logistics solution including returns management is a good option.