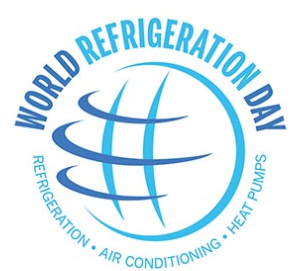 IOR Plans for World Refrigeration Day 2020
Published on June 11 2020
World Refrigeration will be held on 26 June and the IOR is planning to launch no less than FOUR exciting initiatives over the next two weeks to celebrate. These are:
An IOR membership campaign with a reduced £20 joining fee and instant access to the IOR's online resources.
The Service Engineers Section becoming the IOR RACHP Engineering Technician Section to reflect the broader appeal of the section which covers technical roles across the whole spectrum of cooling activities.
RACHP Heroes – a social media campaign celebrating the work of everyone in our sector who has helped to support essential services during the COVID-19 pandemic
IOR Climate Change Plan for Cooling and a challenge for us to work together towards our net-zero future.
Check out our web site to find out more.
There will be more information released about each on social media, Twitter users can follow @thecoolinghub @worldrefday as well as the hashtags #WREFD20 #ColdChain4Life and #refrigerationheroes