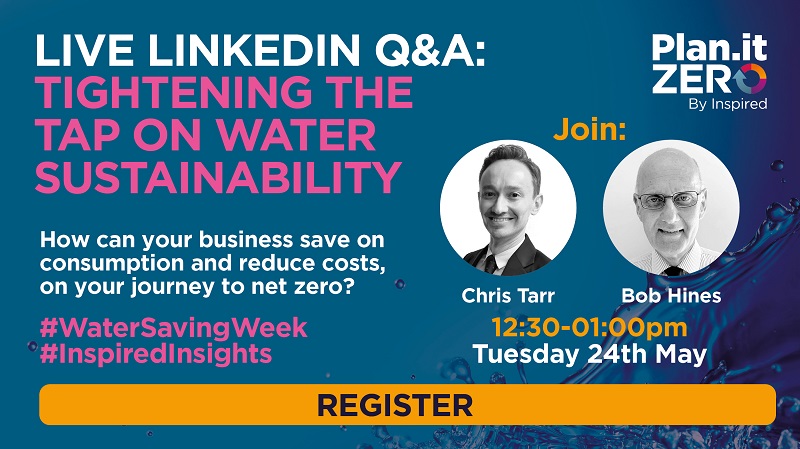 Inspired PLC – Water Saving Week LinkedIn Live Comms
Published on May 18 2022
Water Saving Week commences on the 23rd of May this year and is organised by Waterwise to raise awareness of the issues surrounding water use.
Cold Chain Federation member Inspired PLC would like to invite Federation members to join them for a 30-minute LinkedIn Live event on Tuesday 24th May at 12:30 pm.
Inspired's experts, Chris Tarr, Director of Water Services and Bob Hines, Senior Water Consultant, will take you through how your business can tighten the taps on water sustainability to help save on consumption and reduce costs on your journey to net zero.
For more details, and to register for the event, please visit: https://bit.ly/3MzqYdK
If you have any questions for their experts, you can submit them beforehand on Twitter or LinkedIn, tagging @InspiredPLC and using the hashtags #WaterSavingWeek #InspiredInsights.
Comments are closed.