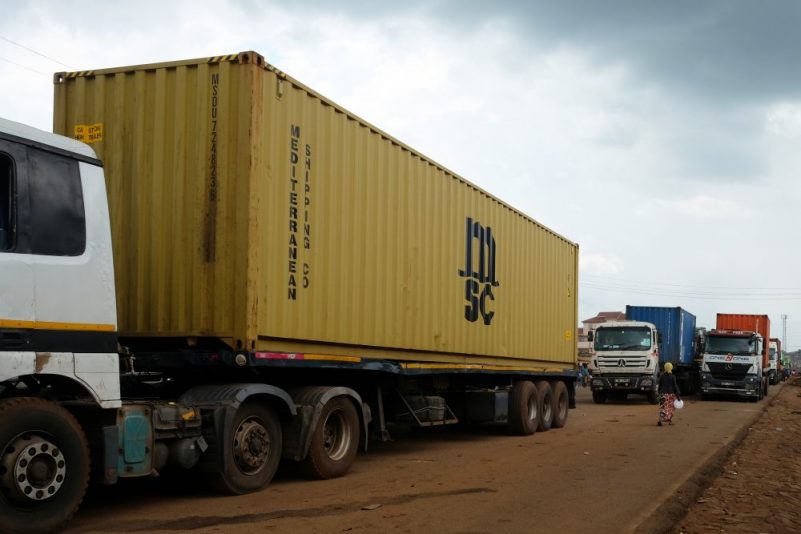 COVID-19 Project for HGV Drivers in Uganda
Published on January 3 2022
Our charity partner, Transaid, is currently responding to the pandemic in Uganda, where it is supporting a new COVID-19 project for HGV drivers.
Transaid is working to provide access to fast, quality COVID-19 screening for truck drivers at border crossings in Uganda. The initiative aims to help reduce the spread and impact of COVID-19 and lessen the economic burden on transport companies by offering rapid antigen testing for drivers.
The consortium of three organisations is setting out to assess the feasibility and cost-effectiveness of using rapid antigen tests to enable truck drivers to move safely across borders without the delays and costs experienced with more expensive and slower PCR tests, with a plan to advocate for national policy change if the validation studies prove successful.
Transaid will also be using its expertise from two existing COVID-19 projects supporting truck drivers in Uganda and Zambia, to further raise awareness of symptoms and prevention and to integrate road safety messages. It will also provide drivers, transport managers and transport associations with information to help support vaccine take-up in Uganda and the wider region.
Read the full story here: http://www.transaid.org/news/transaid-to-support-new-covid-19-project-for-hgv-drivers-in-uganda/