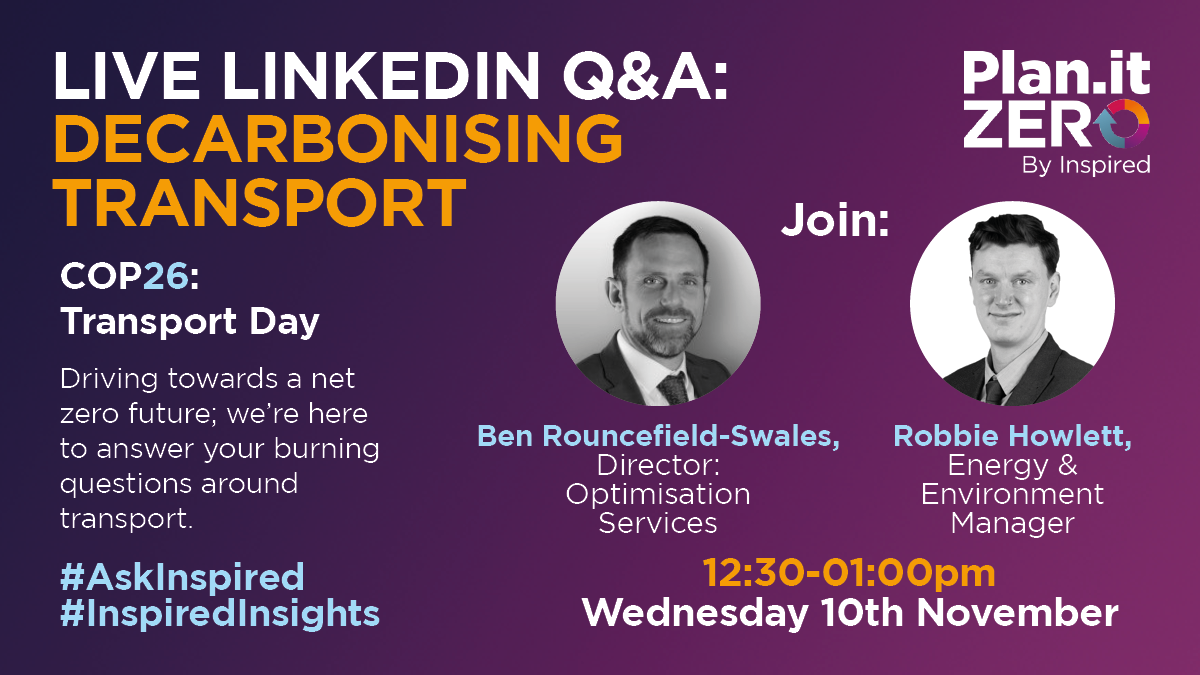 COP26: Inspired Energy Has You Covered
Published on November 8 2021
From 31st October – 12th November, the UK hosted COP26 – the United Nations' 26th annual global climate change conference. During the conference, over 190 world leaders will work together to reach an agreement on how to tackle climate change in order to achieve global net zero by 2050 and limit global warming to 1.5 degrees.
Each day, our world leaders will focus on how we can improve global sustainability in a specific area, from energy and finance to gender equality and public empowerment. It's crucial that all UK businesses are aware of what's happening at COP26, because the decisions that are made over those two weeks are likely to impact organisations across all industries as we move towards net zero.
Cold Chain Federation member Inspired Energy want to ensure that businesses have all the support they need to reach net zero – so their experts will be closely monitoring what's happening at COP26 and explaining how any decisions that are made could impact your business.
For the duration of COP26, Inspired Energy will be providing you with a variety of useful blogs and guides around the key topics for discussion at COP26, regular updates on the negotiations and the chance to have your say through live Twitter and LinkedIn Q&A sessions.
Wednesday 10th November is Transport Day at COP26, with a focus on the importance of transport in the journey to reach Net Zero by 2050. Inspired Energy are hosting a live LinkedIn Q&A session on the day between 12.30pm and 1pm, in order to discuss decarbonising transport.
Follow Inspired Energy on LinkedIn in order to ask Ben Rouncefield-Swales, Director of Optimisation Services, and Robbie Howlett, Energy & Environment Manager, your burning questions around driving towards a Net Zero future.
You can also make sure you're ready for COP26 by signing up for Inspired Energy's COP26 newsletter today.