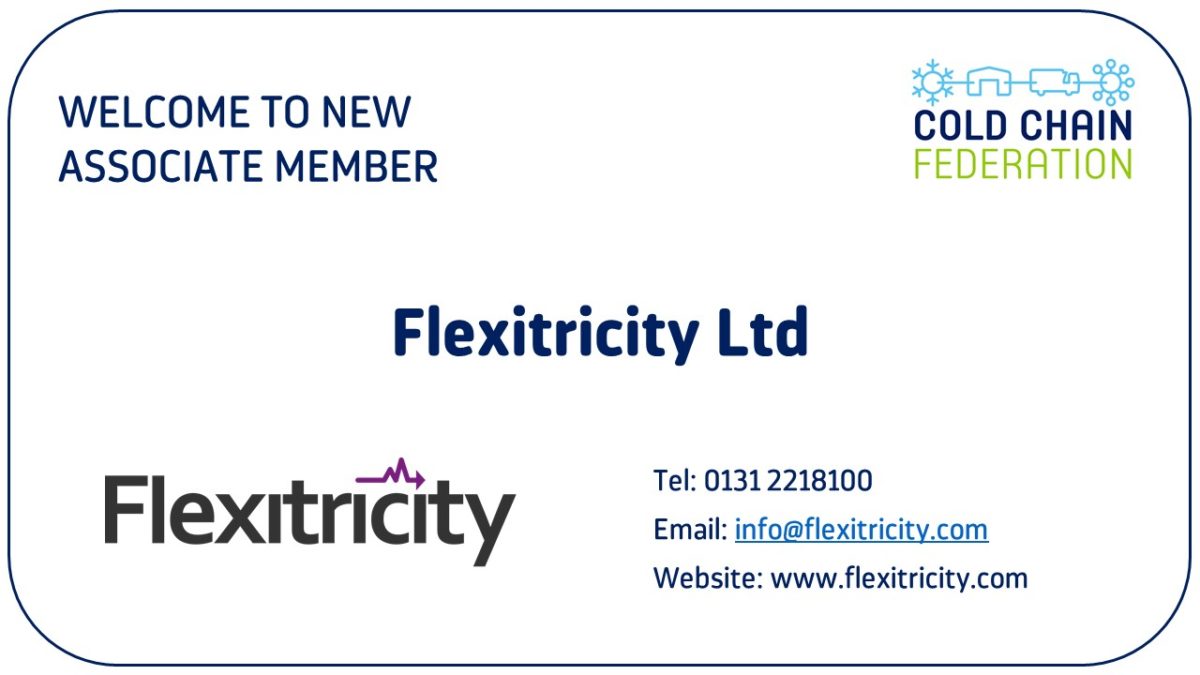 Cold Chain Federation Welcomes New Member Flexitricity Ltd
Published on November 25 2020
Cold Chain Federation would like to welcome new Associate Member Flexitricity Ltd
Flexitricity created and now operates the first, largest and most advanced demand response portfolio in Britain. We help businesses earn revenue through occasionally altering their electricity generation and/or consumption profile, in response to National Grid's requirements. This is always done without disrupting normal business operations.
For more information or to contact Flexitricity Ltd – CLICK HERE
The Cold Chain Federation team welcomes Flexitricity & looks forward to working with you.