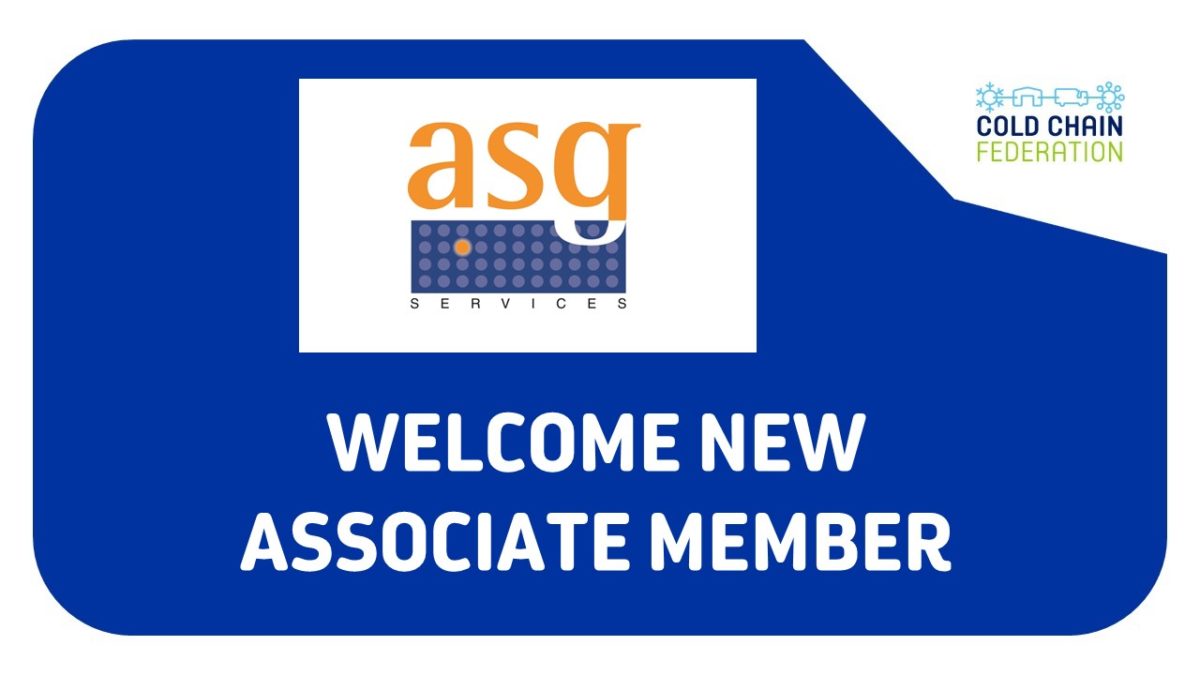 Cold Chain Federation Welcome New Member ASG Services
Published on May 20 2022
Cold Chain Federation Welcomes New Associate Member ASG Services.
ASG Services has built a very strong reputation for providing the most appropriate labelling and safety solutions supplying logistics businesses such as Ocado, Apeitito, DHL and Co-op. We provide several safety solutions suitable in freezer, chill or ambient temperatures, including line marking, barriers, safety signage and netting solutions. 
ASG Energy Services are a commercial solar system designer, supplier and installer of Solar PV systems, providing energy cost saving solutions such as commercial solar panels that can contribute a significant amount of your electricity demand on site, depending on your available roof space.
Find out more about ASG Services on their website HERE.
Comments are closed.