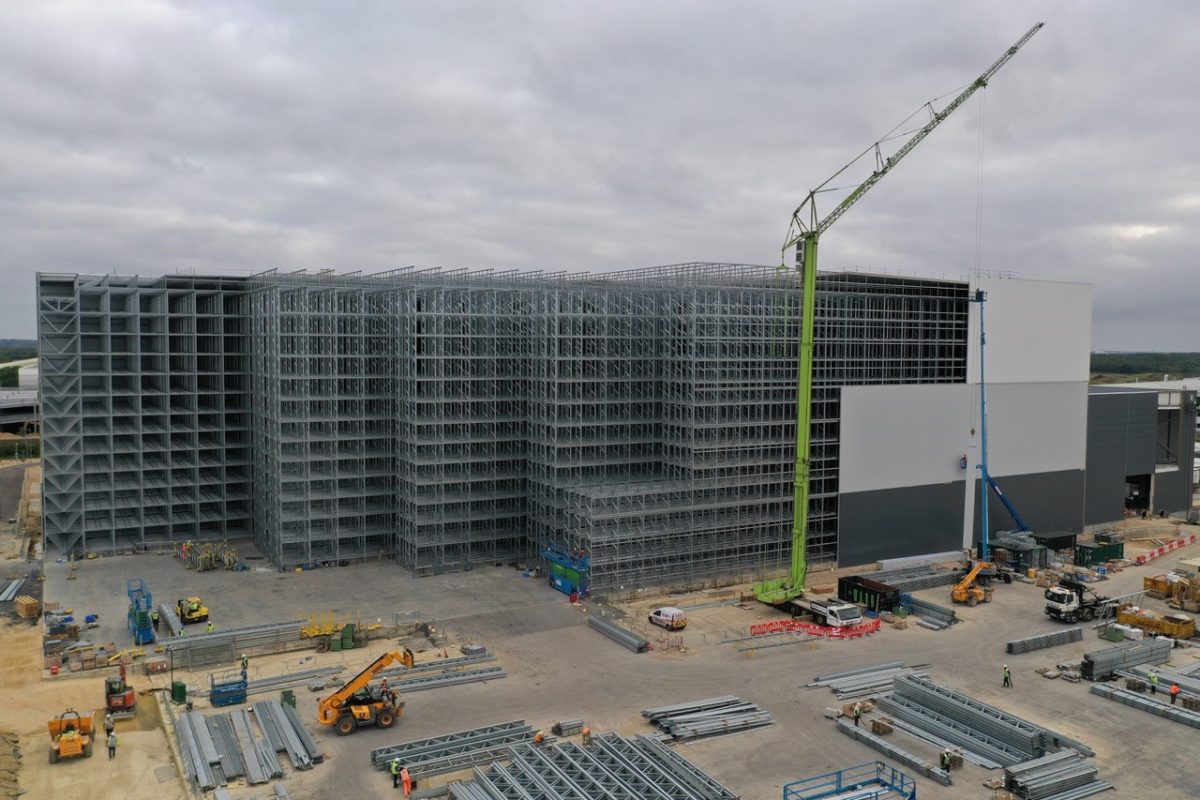 Cladrack Structure is Complete for New Lineage Cold Store
Published on December 14 2021
The Cladrack structure at Cold Chain Federation member Lineage Logistics' state-of-the-art new cold store near Peterborough has been completed. The huge 135,000 sq ft, 35m high unit will house a massive 45,500 pallet spaces in the 93,000 sq ft chamber, more than doubling the capacity at the firms' Great Haddon Superhub South.
The facility will be the first fully automated cold store, Cold Chain Federation member Russell WBHO has built for Lineage, and the first to utilise the Cladrack build system. The project is set for completion by May 2022 when Lineage will commission the cranes and IT systems, and complete temperature pull down to minus 22 degrees.
The bespoke construction system, which also forms the complete internal racking solution, is provided by SSI Schaefer and built to a specification designed by the Russell WBHO team with their architects AEW, structural engineers Healey Consulting, and external envelope contractor ISD.
Jonathan Rhodes, project director for all Russell WBHO temperature-controlled projects, said: "This innovative system provides the client with a fully-automated racking solution which itself forms the building structure. This option speeds up the process of construction once on site. The key, of course, is in the pre-construction planning where the bespoke structure is precision-designed right down to the tiniest nuts and bolts, ensuring the onsite assembly is as efficient as possible to meet the client ambition to get the facility online in early 2022."
The Cladrack system features almost 2million (1998,805) individual pieces which, if laid end to end would stretch for 233miles, that's as far as from Peterborough to Plymouth.
The facility will be fitted with the award-winning Azanefreezer 2.0 unit from Star Refrigeration, which is set to achieve significant energy reduction targets. While a solar PV system will be installed on the roof to provide the majority of the unit's power requirements.