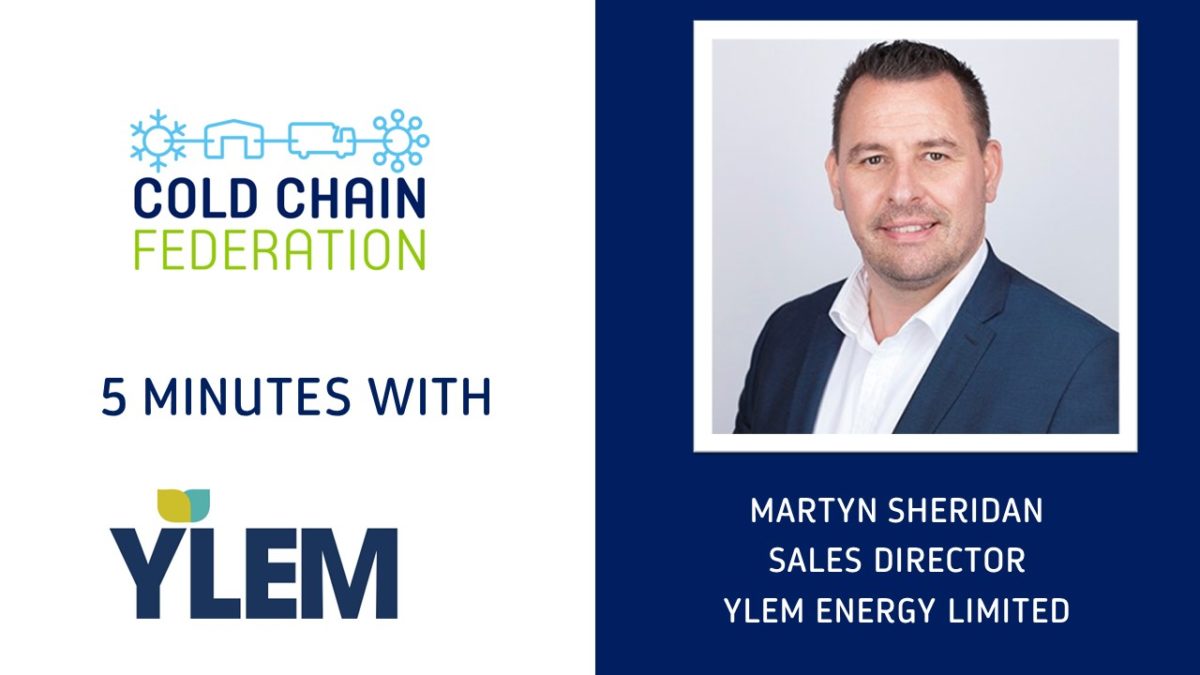 5 Minutes with Cold Chain Federation Member Ylem Energy Limited
Published on August 1 2022
Ylem Energy Limited has only just joined the Federation this year, here we find out a little more about them and their Sales Director.
Q. Who is the main person for members to contact?
Martyn Sheridan, Sales Director
Contact details – Mobile: 07467 762624 or Email: martyn.sheridan@ylemenergy.co.uk
Q. What do they do and contact details?
Ylem Energy Ltd is a leading independent power generation specialist with more than three decades' experience in building, owning and operating solar and battery storage solutions as well as hydrogen-ready gas generation systems.
We specialise in delivering state-of-the-art generation systems that fully integrate with the sites they serve, investing millions in projects that help our clients on their way to net zero and support the UK's legally binding targets for tackling climate change and decarbonising the grid. To find out more about Ylem Energy, please visit https://www.ylemenergy.com/
Q. Why is it important to be a part of the Cold Chain Federation?
The cost of energy sourced from the National Grid is set to continue rising, driven by the significant cost of large-scale renewable energy developments necessary to meet increased demand as well as a range of non-commodity charges. These charges are unavoidable unless a business can generate its own energy or significantly reduce consumption.
Ylem Energy can deal with all elements of new onsite energy generation projects, from site surveys to design and installation as well as discussions with network operators and planning applications. Ylem's onsite generation solutions are already delivering guaranteed savings for businesses and large energy users across the UK.
That's why Ylem Energy is delighted to join the Cold Chain Federation and will work closely with members to help them navigate the challenges presented by rising costs in today's volatile energy market.
Q. What are Ylem's aspirations for the industry?
Businesses throughout the cold chain have an important role to play in the shift to a low carbon economy, supporting the UK's legally binding targets for tackling climate change and decarbonisation.
Ylem can help large energy users to position themselves, be ready to adapt and take those important first steps towards longer term sustainability, at the same time as offering guaranteed savings and creating budget certainty.
Find out more about Ylem Energy on their website HERE.
Comments are closed.