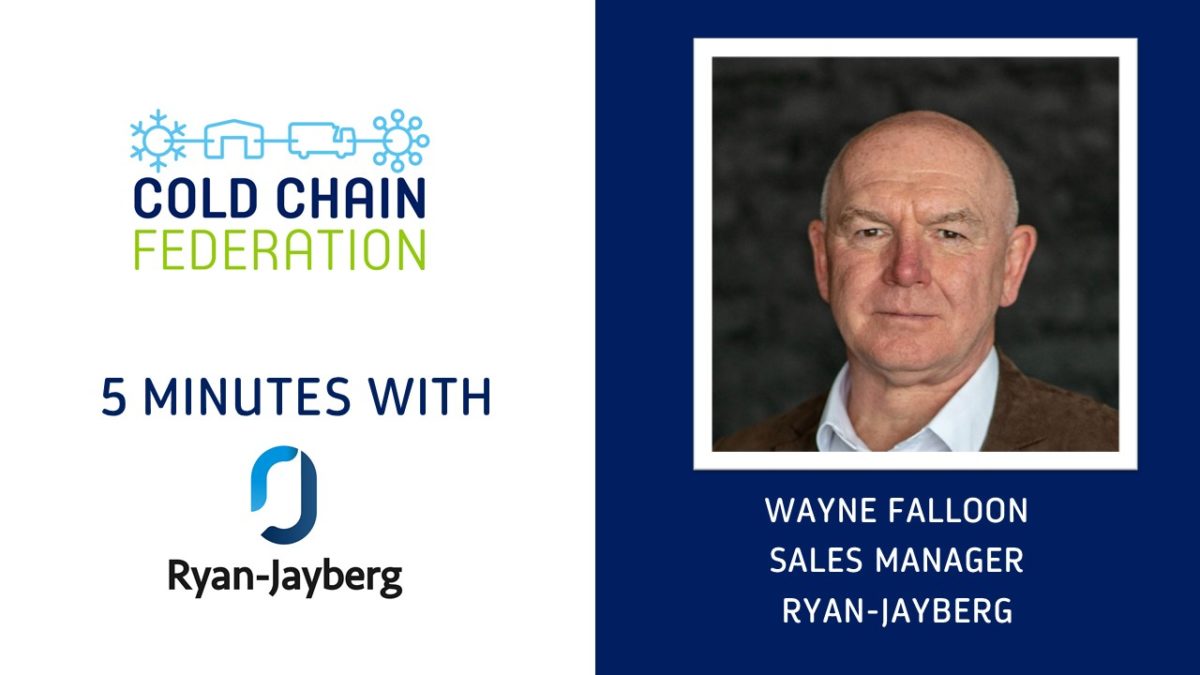 5 Minutes with Cold Chain Federation Member Ryan-Jayberg
Published on January 2 2022
We were delighted when Ryan-Jayberg joined the Federation in July last year and were able to join us at our golf day in July. Ryan-Jayberg are Refrigeration and Cooling specialists, and will also be joining us as a partner for our Compliance week later in January.
Here we find out a bit more about Ryan-Jayberg, their main contact and what they do.
Q. Who is the main person for members to contact?
Wayne Falloon , Sales Manager at Ryan-Jayberg.
Q. What do they do and contact details?
Wayne can be contacted either by Mobile 07979690116 or Email: Wayne.falloon@ryan-jayberg.co.uk
Wayne is the Sales Manager at Ryan Jayberg and the main contact for all enquiries and totally Customer focused. With over 15 years of experience with Manufactures and fixture specialists, he draws his experience from having been a business owner to a solution provider. Our focus is on your project with future proof solutions!
Ryan Jayberg are Refrigeration specialists, covering Design, Installation and Maintenance, they like to work closely with client to achieve a solution that is future proof, using the latest Technology and refrigerants with the lowest possible GWP (Global Warming Potential). Ryan Jayberg currently designs as many projects as possible using Natural gases such as Co2. Please contact Wayne for more details.
Q. Why is it important to be a part of the Cold Chain Federation?
Whilst Ryan-Jayberg has been established for many successful years, we know that we have the knowledge and ability to assist Cold Chain Members in Design, Installation and Service of your refrigerated areas of your business. It was obvious from our first meeting with the Cold Chain Federation is a two-way street and not all about a Membership fee and forget. For Ryan-Jayberg we feel being part of the Cold Chain Federation is the correct platform to share our knowledge!
Q. What are Ryan-Jayberg's aspirations for the industry?
We all have a responsibility to protect and sustain the environment. Ryan-Jayberg strives to reduce our operating impact on the environment. We advise our clients on the potential impact their refrigeration choices may have on the environment.
As an organisation we feel that, with our in-house expertise and knowledge, we can improve our customer's systems, whether this be through our energy efficient system design, energy efficient equipment ranges, quality installations and testing processes, through to advice on best practice on service and maintenance. In this way, we ensure our customers meet or exceed their carbon reduction targets.
Find out more about Ryan-Jayberg on their website HERE.