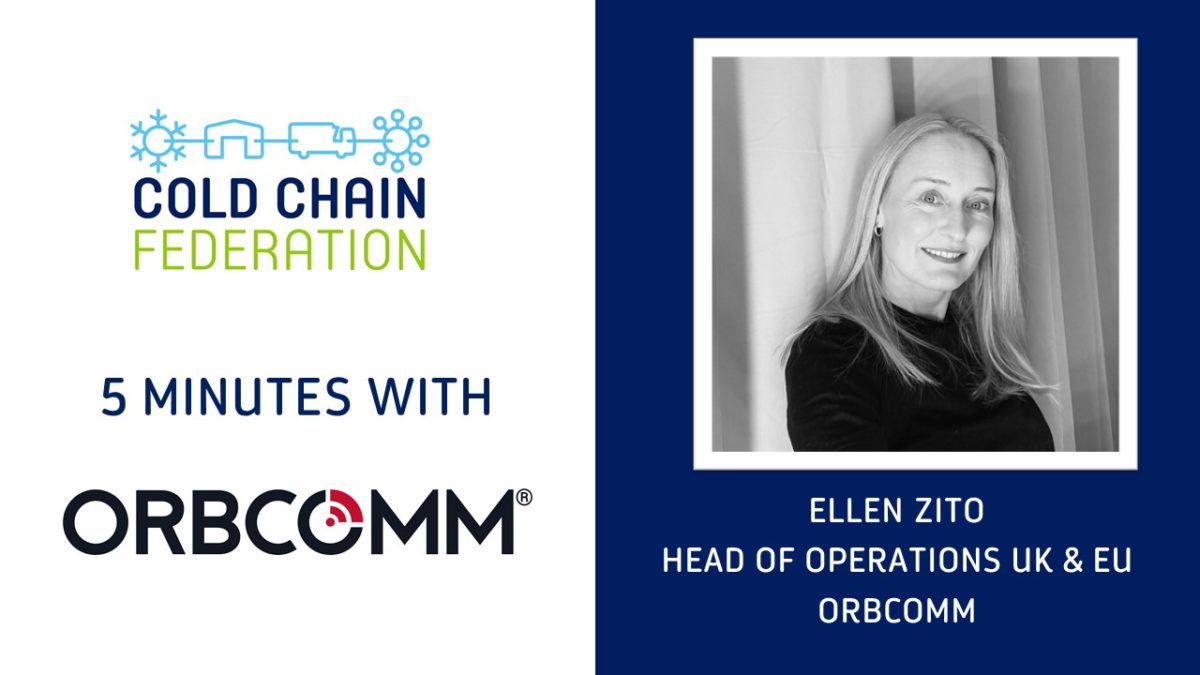 5 Minutes with Cold Chain Federation Member ORBCOMM
Published on May 1 2022
ORBCOMM have been with the Federation since August last year, they are a global leader in cold chain solutions, providing reliable monitoring from the place of origin to destination for food, pharmaceuticals, chemicals, live animals, electronics and other temperature-controlled goods.
Here we find out more about ORBCOMM and what they can provide.
Q. Who is the main person for members to contact?
Ellen Zito, Head of Operations, UK & EU at ORBCOMM.
Q. What do they do and contact details?
Ellen looks after relationships with our key UK customers. With over 20 years' experience managing technical, IT, assessment and support oriented teams, she gets the most enjoyment from deploying these skills to maintain relationships with clients and uncover mutually beneficial opportunities through a thorough understanding of her customers' business.
Ellen can be contacted either by mobile on +44 (0) 7879 620 119 or by email on zito.ellen@orbcomm.com.
Q. Why is it important to be a part of the Cold Chain Federation?
ORBCOMM can help Cold Chain Federation members meet their compliance, environmental, customer, reputational and efficiency goals by transporting food, pharmaceuticals and other products more safely using telematics. We offer peace-of-mind and transparency to manufacturers, shippers, wholesale distributors, hauliers and end customers, that products are and have been transported at appropriate, safe temperatures during their period of responsibility in the cold chain. With real time alerts and historical reporting, each party has the evidence to show that they have met their responsibilities. 
Q. What are ORBCOMM's aspirations for the industry?
ORBCOMM focuses on helping fleets turn data into decisions. When it comes to our aspirations for the cold chain, data can be used to improve sustainability through better route planning, fewer empty miles and optimised reefer usage, resulting in lower fuel consumption and fewer emissions.
Find out more on the ORBCOMM website HERE.
Comments are closed.