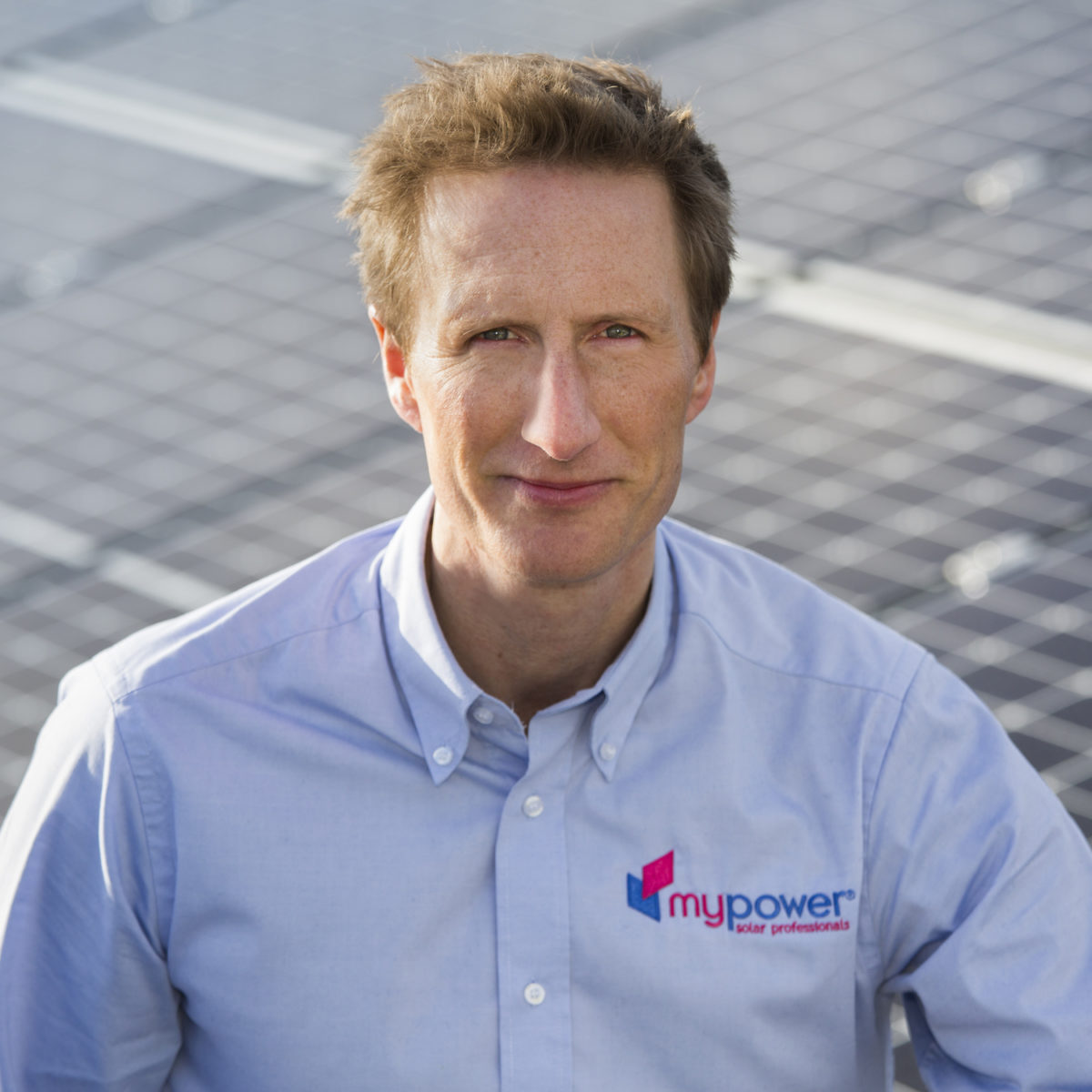 5 Minutes with Cold Chain Federation Member MyPower Ltd
Published on December 1 2020
MyPower Ltd joined the Federation in September 2019 and are based in Cheltenham, this year Neil has recently taken part in our Energy Week discussing the benefits of Solar Power to our members. We thought we would find out more about MyPower and here's what we found out.
Q. Who is the main person for members to contact?
The main contact for CCF members in the first instance is Neil Stott, Business Development Director at Mypower.  Neil can be contacted on 07825 902795 or email neilstott@mypoweruk.com
Q. What do they do and contact details?
Mypower designs and installs commercial solar PV systems, helping clients reduce their operating costs and carbon footprint.  We regularly design PV systems that generate around 1/3 of customers' electricity needs at between 60-70% less than buying from the grid.  
For enquiries, Mypower can be contacted on 01242 620894 or info@mypoweruk.com. Website: www.mypoweruk.com
Q. Why is it important to be a part of the Cold Chain Federation?
The Cold Chain is a significant consumer of electricity, so will play a key part in achieving the UK and Global carbon reduction targets to tackle climate change.  It is important to keep the Cold Chain members up to date with the latest solar renewable technology, dispel myths, and provide quality advice on the best technical, commercial and environmental solutions to meet individual businesses' needs.  The Cold Chain Federation provides a really valuable platform to be able to share this information in a succinct way, at events such as the 'Energy Innovation' weeks, as well as collaborate with other service and technology providers.
Q. What are MyPower's aspirations for the industry?
Our aspiration is to see a Net Carbon neutral Cold Chain.
The first step is to minimise consumption and lost/wasted energy, and the second, is to source green electricity in the most cost effective way. Solar PV is one of the most straight-forward and low cost (arguably the lowest cost) ways to generate local renewable electricity directly into a business's supply.
We aspire to see all of the huge cold store roofs covered in low cost, clean energy generating solar PV.
For further information on MyPower Ltd CLICK HERE