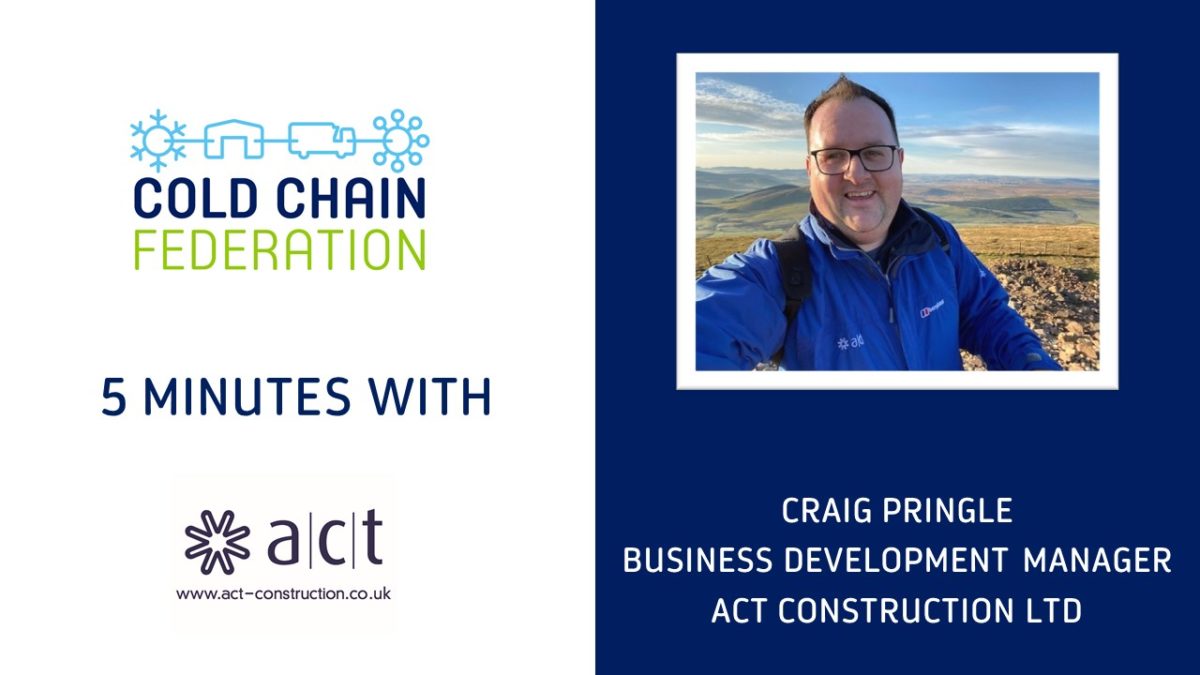 5 Minutes with Cold Chain Federation Member ACT Construction (Europe) Ltd
Published on July 30 2021
ACT Construction joined us in January this year and are a recognised market leader in the UK & Ireland for bespoke cold stores and specialist doors and associated accessories, here we find out a bit more about them & their Business Development Manager.
Q. Who is the main person for members to contact?
The main contact for ACT Construction ( Europe ) Ltd is Craig Pringle, the company's Business Development Manager. Craig has over twenty year's experience serving clients in the food and drinks industry.
Q. What do they do and contact details?
ACT Construction designs, supplies and installs temperature controlled environments, with a particuar emphasis on large scale commercial and industrial freezers, chill stores and walk-in cold rooms. Operations see us working across a variety of commercial sectors, including distribution, retail and food and drink.
Craig Pringle (Business Development Manager) can be contacted at: craig@act-construction.co.uk; tel: 07739 548819.
Q. Why is it important to be a part of the Cold Chain Federation?
The Cold Chain Federation enables us to stay up to date with the latest news in the ever-changing food industry. The platform also allows us to engage with the cold storage market in the UK and Ireland.
Q. What are ACT's aspirations for the industry?
As a recognised UK leader in bespoke cold storage, we are witnessing a big growth for cold stores in the UK & Ireland. We have invested in new offices in Glasgow and Dublin as we aspire to grow the business year-on-year. We look forward to engaging will all members of the Cold Chain Federation.
Find out more about ACT Construction ( Europe ) Ltd by visiting their website Cold storage – ACT Construction (act-construction.co.uk)