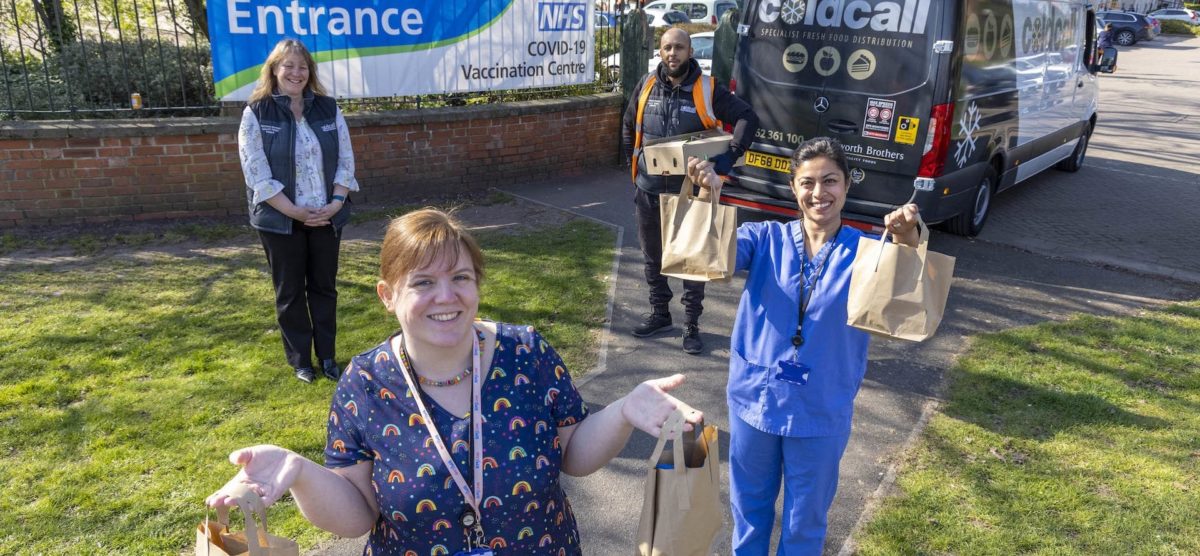 16,000 Lunch Bags For Vaccination Effort
Published on April 23 2021
Cold Chain Federation member Samworth Brothers is supporting Leicestershire's vaccination efforts with complimentary lunch bags being delivered for health care staff and volunteers working at eight vaccination centres across the county.
Since the deliveries started 15 weeks ago, more than 16,000 lunch bags have been provided in over 700 delivery 'drops' to vaccination centres in Melton Mowbray, Oakham, Leicester (The Kube, Peepul Centre and Prajapati Hall), Charnwood, Measham and Hinckley. The effort is being masterminded by Samworth Brothers' Coldcall delivery team. Coldcall Operations Head Paula Shaw said: "The team is delighted to be supporting the vaccination effort with this service. We have had fantastic feedback from the centres. The lunch bags provide staff and volunteers with a convenient lunchtime option, which they find very helpful. We are delighted to help out. We'll be continuing the service for a while yet as vaccinations continue."
The lunch bags include sandwiches, a bottle of water or soft drink, a healthy snack bar and crisps.
Heather Hoskins, Regional Site Manager for the vaccine centres, said: "We are overwhelmed by the support that Samworth Brothers has provided to the vaccination programme in our centres. They really do feed the entire workforce; vaccinators, administrators, doctors, site managers and volunteers. As the old saying goes, an army marches on their stomachs! Our 'vaccination army' are doing a fantastic job, vaccinating thousands of people a day and this support makes a big difference to them. From the great choice to the friendly delivery drivers – everything is very much appreciated. Thank you."