Featured Members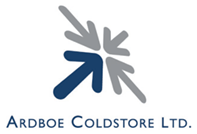 From blast freezing and tempering facilities, to warehousing and distribution services, Ardboe Coldstore is perfectly positioned to provide food sector clients of all sizes with a full range of logistical solutions.
Ardboe Coldstore provides a total-package storage and distribution solution for the entire food sector.

FreshLinc is a leading service provider throughout the UK and Europe to retailers, food manufacturers, growers and importers. We specialise in the total supply chain management of temperature controlled fresh, chilled and horticultural products. State of the art facilities and a modern fleet allow us to meet our commitment of providing a cost-effective, highly efficient service that meets the customer's individual needs.
Alphabetical Listings