Featured Members
Stratox Designs licences and manufactures Ultra-low temperature refrigeration systems to -140 °C. Designed for the most demanding areas in the Pharma / Life science cold chain. Capable of cooling a 20ft Reefer to less than -100 oC in 3 hours. Cascade™ systems energy foot print is 7 times lower than liquid nitrogen, and pack enough cooling power enough to keep dry ice shippers frozen. Principle advantages are  a sustainable low imput industrialised package. Low capital cost and exceptional energy conversion, and long service life.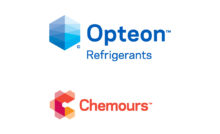 Refrigerants from The Chemours Company provide the optimal balance of sustainability, performance, safety, and cost in refrigeration applications, helping customers meet regulations while accomplishing their business goals.
Chemours Thermal and Specialized Solutions division has developed Opteon™ refrigerants that offer very low global warming potential while improving energy performance for end users reducing the overall climate impact of their refrigeration systems.
Alphabetical Listings