Featured Members
Polar Thermal Packaging Ltd manufacture a range of temperature control insulated systems. They include transport packaging for blood products, food, vaccines, pharmaceuticals, fine chemicals and many other specialist applications. Our entry in to the thermal control market came following a request by the Ministry of Defence to solve the problem of frozen food melting at the dockside. Since then our CEO Paul Harrison and the team, have put their design skills and entrepreneurial flair to good use, making applications for the National Blood Service, Van den Berg Oils, DHL, Excel Global Logistics, Marks and Spencer, Tesco's, Sainsbury's, Astra Zeneca and Pfizer to name but a few.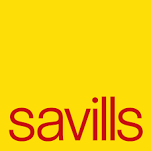 Savills is one of the world's largest real estate firms. Established in 1855, we now have over 39,000 employees in over 600 offices and associates throughout the Americas, Europe, Asia Pacific, Africa and the Middle East. Through our advice, our property management capabilities and our transactional services, we help our clients to fulfil their real estate needs. We work with companies throughout the food supply chain all over the world to help them understand their supply chains and therefore understand their property requirements. In the UK we have a team of over 40 people dedicated to warehouse and logistics real estate.
SCALA is a leading international consultancy specialising in Procurement, Supply Chain, Logistics and Customer Service. We provide independent, objective expertise to assist our clients in driving supply chain improvements, delivering real business benefits, and enabling business strategies and objectives to be successfully achieved.
Alphabetical Listings