Featured Members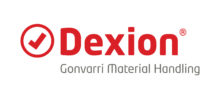 As a world leading provider of storage solutions, Dexion supports their customers through the complete lifecycle of their storage needs, from initial planning through to installation and ongoing service and support. Dexion delivers a wide product range, starting with innovative pallet racking and shelving technology and continuing with office and archive storage solutions, plus a complete package of services including consultancy, planning and maintenance.
Citation's mission is to support you to keep every single area of your business safe and legally sound. They'll provide you with all the tools you need to grow your business. This includes their core HR, Employment Law and Health & Safety service including a 24/7 expert advice line, 100s of model documents, contracts and templates, and a dedicated local consultant with annual site visits. Plus, they can support you with training, fire and electrical safety services, ISO Certifications, and SMAS Accreditation. CCF members are also eligible to preferential rates on their compliance solutions.
Descartes systems have developed the industry's most comprehensive range of Routing, Scheduling, Compliance and Transport Management software solutions for transport operations. We'll help you gain more from your existing fleet of vehicles whilst also keeping you legal; enabling you to increase safety & revenue, but reduce costs and miles driven.
Alphabetical Listings