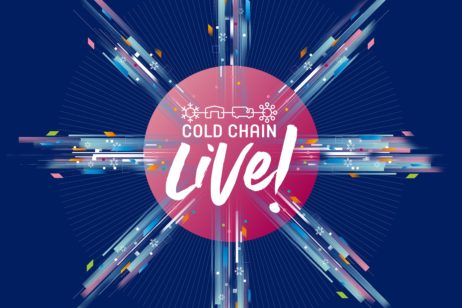 TOWARDS A NET ZERO COLD CHAIN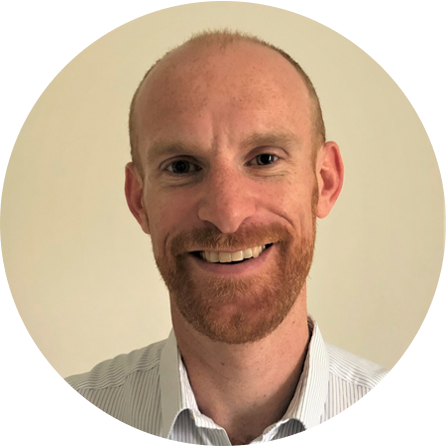 Tom Southall | Policy Director | Cold Chain Federation
Tom@coldchainfed.org.uk
@ColdChainTom
THE FUTURE OF TRANSPORT: DECARBONISING AND REDUCING CARBON EMISSIONS FROM TEMPERATURE- CONTROLLED DISTRIBUTION
October 2020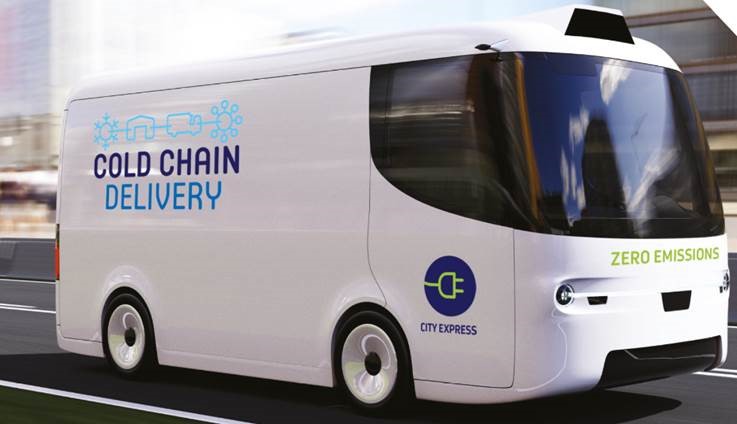 As identified in the Cold Chain Federation's headline Cold Chain Live! paper 'Road to Net Zero: Setting the Scene', decarbonising temperature-controlled distribution will be critical in the transition to a net zero cold chain. Mobile refrigeration equipment needs power. Smaller vans and mid-size 'rigid' trucks often utilise the power from the vehicles primary engine (often diesel, but increasingly in urban areas these are low emission alternatives) to power the fridge but larger articulated style trailers are reliant on high emitting diesel for powering Transport Refrigeration Units (TRUs). Alternatives to diesel are emerging however there is no clear pathway mapping out the technological, infrastructural or economic barriers to transitioning to emission free distribution.
An immediate policy problem is the lack of visibility to both Government and industry itself about the number of vehicles engaged in temperature-controlled distribution operating on UK roads. We estimate that there are around 40,000 temperature-controlled trailers and reefers using TRUs. Gaps in data present a major risk to effective policy making in this area.
DECARBONISING TEMPERATURE CONTROLLED DISTRIBUTION
Whilst some options exist for a fleet manager looking to reduce the consumption of diesel in TRUs, such as hybrid solutions taking energy from the vehicles main diesel engine, or solar and axel powered top ups, there are currently no widely available or viable emission-free alternatives to eliminate the need for diesel TRUs entirely. Electric or cryogenic solutions could be a long-term solution; however estimates suggest these could be 3 – 5 years or even longer from market. In addition, significant national investment will be required to provide the R & D and infrastructure (charging, refueling etc) needed to make them viable.
Market barriers to innovation also exist including the relatively small and specialist market for on-vehicle refrigeration.
AN OPPORTUNITY TO KICKSTART THE DECARBONISATION OF HGV FREIGHT AND SUPPORT NATIONAL AIR QUALITY OBJECTIVES
The key to a successful transition to low or zero emission refrigerated transport is an effective balance of regulation and incentives combined in a clear and dedicated road map for temperature-controlled transport.
A decarbonising temperature-controlled distribution roadmap should address specific and augmented challenges that come out of the transport decarbonisation strategy. The Cold Chain Federation is committed to working with Government and other partners to achieve this goal. Key elements of a road map should include:
A realistic and progressive framework for regulatory and fiscal policy
A level playing field of effective regulation is key to delivering change in transport, this is a key lesson from recent improvements in air quality from haulage like the transition to EURO VI engines. However, the key is clear timeframes for policy change that fit with investment and innovation cycles for operators. Interventions like a two-year window for the red diesel change create a shock in the market that knock confidence and cause slowdowns in investment decisions.
As a general rule, there should be minimum 5-year implementation periods for adoption of new product or vehicle standards.
Financial support for technology adoption, not just R&D
The Government's Energy Innovation Fund is the only current route through which industries can get support for shifting into lower emission refrigeration. However, it is clear that the Fund provides no direct support for the businesses adversely impacted by the extra diesel duty. At best it provides opportunities for research and product development.
Technology adoption incentives could be achieved through direct grants from existing innovation and green investment funding streams or through the effective use of capital allowances for approved technologies that provide an incentive to invest in more expensive equipment.
Headline Partners
Supported by