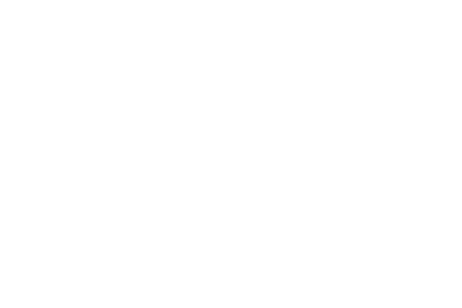 The bespoke webinar series for cold chain professionals. Join us to keep up to date with developments that affect your industry.
---
THE BENEFITS AND USES OF PROJECTED PRODUCT TEMPERATURE IN THE COLD CHAIN
TUES 10 NOV 12:30 – 13:15
In this session we are joined by Stephen Osman of Procuro Euro who will discuss the benefits and uses of projected product temperature in the cold chain.
PIMM continuous temperature monitoring
What happens when temperature violation occurs and the process of identifying how different products will be affected.
Explanation of the mean kinetic temperature (MKT) calculation and how we use it with our algorithm for projected product temperature.
Key features of PIMM PPT.
Frozen and chilled product profiling.
How our validation process is carried out to prove the PPT process.
Artificial intelligence for predicting product shelf life.
---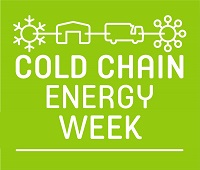 THE RENEWED CLIMATE CHANGE AGREEMENT FOR COLD STORES
TUES 17 NOV 10:30 – 12:00
This session is aimed at those businesses with facilities registered under the Climate Change Agreement for cold stores – although others are welcome to attend.
Claire Chaffer from Jacobs will introduce the renewed climate change agreement, including details of the new efficiency target for Target Period 5 and other important changes to the scheme. She will also update us on the future CCA as we start to look beyond 2025.
Tom Southall, our Policy Director will discuss how the Federation intends to step up to support businesses with a CCA, including information on new guidance and services we will be rolling out over the next year. Tom will be supported by our partners at Safety Culture, who will introduce an exciting new product designed to support businesses to assess their energy efficiency processes.
David Kipling from our partners for this session, Onsite Energy Projects will talk about what measures a business can take to meet their new CCA obligations.
---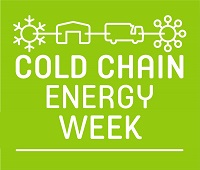 THE COLD STORE OF THE FUTURE
WEDS 18 NOV 10:30 – 12:00
This workshop will focus on the innovations which will shape the cold store of the future – specifically the key technologies which will support the transition to more energy efficient and integrated facilities.
Neil Stott of our partners for this session, MyPower will focus on how businesses can take control of their energy costs by investing in renewable solar power, and how solar panels will evolve in the coming years.
With contributions also from Styne Refrigeration, Evonic and Inspired Energy.
---
FREIGHTTECH – THE FUTURE OF LOGISTICS IS HERE
TUES 24 NOV 12:30 – 13:15
The term FreightTech applies to the use of new digital technologies that improve efficiency and transparency in logistics value chains. Taking centre stage are systems that focus on intelligence, automation and integration. One pioneer of digitilisation in the logistics industry is FreightTech company TIMOCOM, with its Smart Logistics System. Christer Ajaxson and Marc Kohlsdorfer talk to Shane about what this means for the cold chain.
---
To find out more about COLD CHAIN CONNECT and how you can get involved call 0118 988 4468 or email info@coldchainfed.org.uk