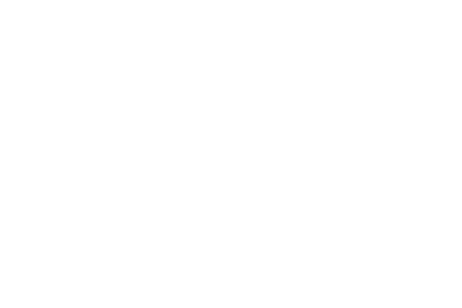 The bespoke webinar series for cold chain professionals. Join us to keep up to date with developments that affect your industry.
---
COLD CHAIN ENERGY WEEK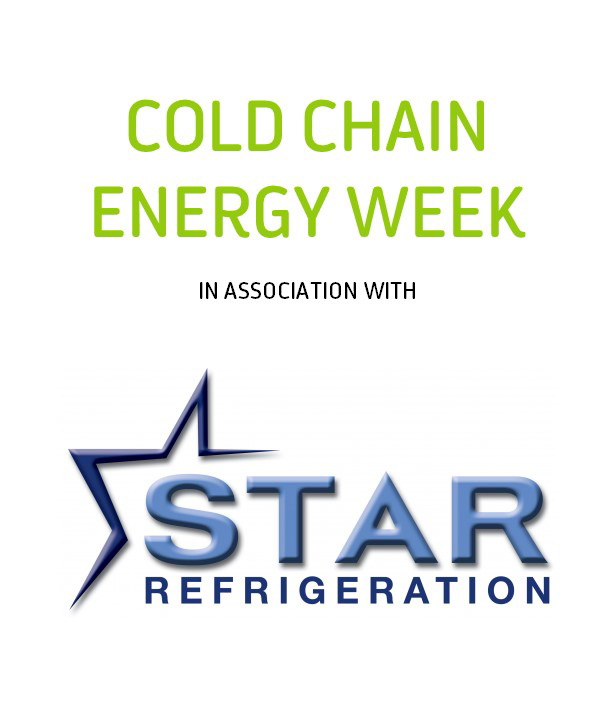 This week we should have been preparing for our COLD CHAIN ENERGY SUMMIT which was to be held on Thursday 18th June in Manchester, now re-scheduled to 18th November.
Instead, we will be holding a series of 3 webinars over 3 days, together with our partner for the Energy Summit, Star Refrigeration. The event will detail the current energy landscape in the UK as well as what this means for cold chain businesses and showcase the latest innovations for energy efficiency. Finally, Cold Chain Energy Week will culminate with a preview of the November Energy Summit.
Please use the links below to register for each session.
DAY ONE: THE ENERGY LANDSCAPE
TUES 16 JUNE 2020 – 10:00-11:00
Cold Chain Federation Chief Executive, Shane Brennan and Sales & Marketing Director of Star Refrigeration, Dr Rob Lamb introduce Cold Chain Energy Week.
They are joined by Claire Chaffer of Jacobs who will kick off this week of webinars with a look at what is happening with UK energy policy, the extension to the current Climate Change Agreement and what it means for cold store businesses.
---
DAY TWO: INNOVATIONS IN RENEWABLE ENERGY IN THE COLD CHAIN
WEDS 17 JUNE 2020 – 10:00-11:00
Today we are delighted to share with you some of the innovations in renewable energy happening in our industry.
Neil Stott, Business Development Director at Mypower opens this session with some insights about how to start a renewable energy project, followed by Jonathan Gagg, Engineering & Procurement Director at Magnavale who has first-hand experience of building the business case for renewables.
Finally,Dave Pearson, Director of Renewable Energy at our partners for Cold Chain Energy week, Star Refrigeration, shows us how cold stores can create and income stream from the waste heat generated from refrigeration plants.
---
DAY THREE: ENERGY SUMMIT DAY
THURS 18 JUNE 2020 – 10:00-11:00
Today we should have been in Manchester for the Cold Chain Energy Summit, so in this session Shane Brennan will look ahead to the re-scheduled event in November and preview some of the speakers and topics that will be covered.
John Clark, Director of Star Data Analytics at our Cold Chain Energy partner, Star Refrigeration shares some insight into how our industry can manage energy efficiency on site and drive energy improvements.
Closing this session, Tom Southall, Policy Director at Cold Chain Federation introduces new guidance on Energy Efficiency in the Cold Chain, to be officially launched at the Cold Chain Energy Summit.
WE LOOK FORWARD TO SEEING YOU ON 18 NOVEMBER AT THE MIDLAND HOTEL, MANCHESTER FOR THE COLD CHAIN ENERGY SUMMIT
---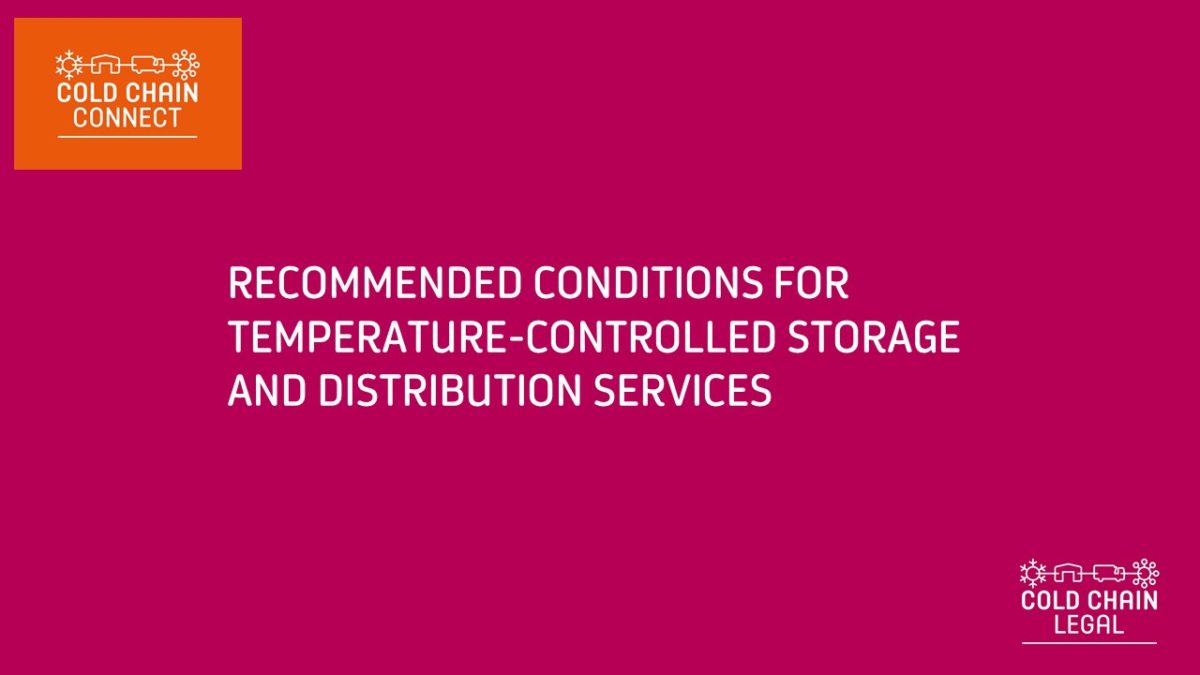 USING OUR RECOMMENDED CONDITIONS FOR TEMPERATURE-CONTROLLED STORAGE & DISTRIBUTION – DO'S & DON'TS
TUES 23 JUNE 2020 – 12:30-13:15
In June 2019, we published the updated Recommended Terms and Conditions for Temperature Controlled Storage and Distribution.
Many Federation members rely on these standards in their commercial agreements with customers.
In this latest COLD CHAIN CONNECT session, Brett Cooper, Head of Commercial at our legal partners Backhouse Jones Solicitors, will talk you though the changes that have been made and provide a refresher on what the main provisions of the terms are and how to use them.
If your new to the industry, or its been a while since you looked over the standard terms, this is a perfect overview of everything you need to know.
---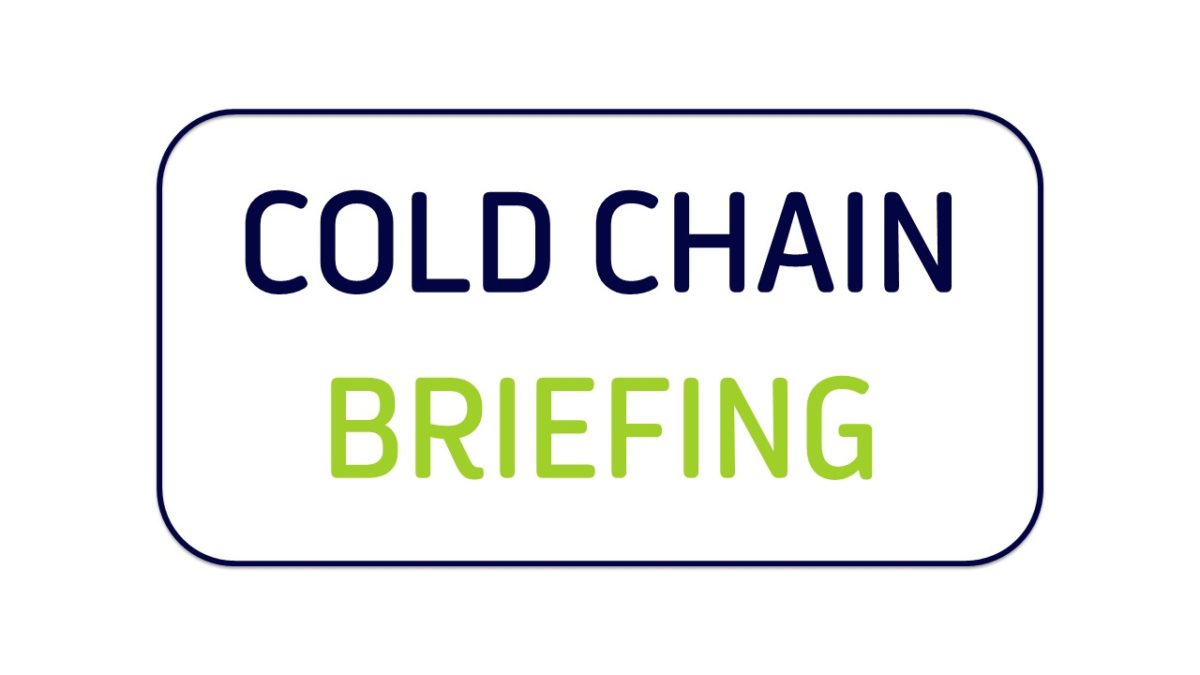 COVID 19 – COLD CHAIN BRIEFING
FRI 26 JUNE 2020 – 10:00-11:00
Our regular update on the latest advice from government regarding Covid-19. Open to everyone.
For previous briefings click here
---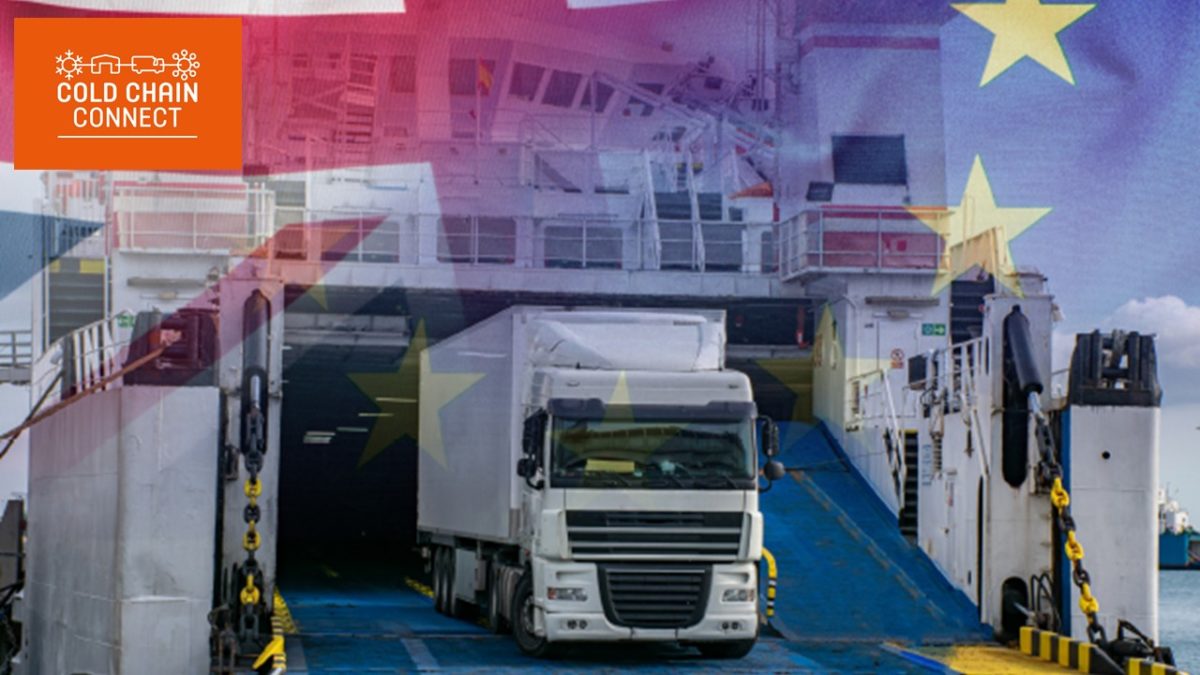 SUPPLY CHAIN & LOGISTICS IN A POST-BREXIT ERA – WHAT WILL A SUCCESSFUL COLD COLD CHAIN LOGISTICS COMPANY LOOK LIKE IN 2021?
TUES 30 JUNE 12:30-13:15
In this session Shane welcomes Martin Meacock, Director, Customs and Regulatory Requirements at Descartes Systems Group to discuss how technology is helping cold chain businesses prepare to meet their post-Brexit compliance obligations.
---
To find out more about COLD CHAIN CONNECT and how you can get involved call 0118 988 4468 or email info@coldchainfed.org.uk