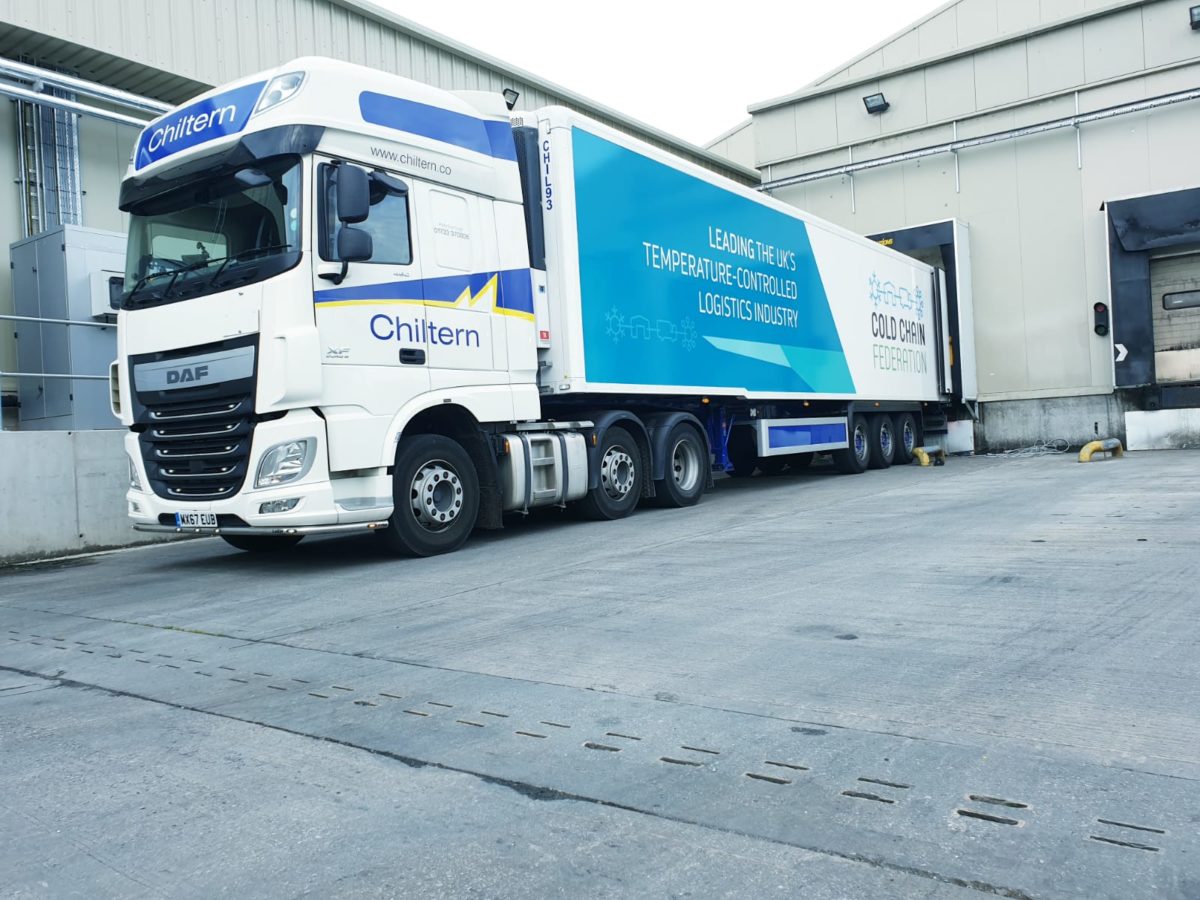 COLD CHAIN FEDERATION URGES GOVERNMENT TO FAST-TRACK GREEN TECHNOLOGIES FOR REFRIGERATED VEHICLES
Published on October 12 2020
The Cold Chain Federation is calling for Government to support the accelerated development of green technologies for refrigerating vehicles instead of simply imposing a short-sighted tax hike that will hinder investment in decarbonising cold chain fleets.
This week the Federation is bringing together cold chain hauliers to discuss a net zero future for the refrigerated transport of frozen and chilled food as part of its virtual events series Cold Chain Live! Towards a Net Zero Cold Chain.
A key point for discussion is how the industry can transition away from diesel as a power source for truck refrigeration units without compromising food safety, without increasing food waste and without significantly increasing the cost of chilled and frozen food for retailers and consumers.
Cold Chain Federation Chief Executive Shane Brennan said: "Refrigerated vehicles are fundamental to the role of the cold chain in tackling major global climate issues such as over-production and food waste. Cold chain hauliers want to transition away from diesel as a power source and there is great work going on to trial and adopt alternative technologies as they come to market, especially in smaller vehicle categories.
"But robust alternatives to diesel power are not yet widely available for the efficient, reliable refrigeration required for some types of the vehicles needed for the transport of chilled and frozen food. We want to work with Government to identify the gaps and assess the technological advances that should be fast-tracked so we can set out together an ambitious but realistic roadmap for decarbonising refrigerated vehicles.
"Removal of red diesel tax relief as announced in the March 2020 Budget will only hinder progress towards net zero, diverting money away from the cold chain's investment in the development, trialling and take-up of viable greener alternatives for refrigerated vehicles. The benefit will be to the Government's coffers now at the expense of the long-term environmental, social and economic benefits of a greener future for refrigerated transport."
This week's Cold Chain Live! theme of 'Future of Transport will be explored through:
Monday 12th October: a series of thought leadership papers and expert blogs published on the Cold Chain Federation website www.coldchainfederation.org.uk
Wednesday 14th October: an interview-style discussion between Chiltern Distribution Managing Director Paul Jackson, and Cold Chain Federation Chief Executive Shane Brennan on the Cold Chain Federation's YouTube channel
Friday 16th October: a virtual workshop featuring:

Justin Laney (General Manager – Fleet at John Lewis Partnership),
Brian Robinson (Commercial Vehicle Emissions Consultant at the Low Carbon Vehicle Project), and
Alan Hunt (Managing Director UK & Ireland at Schmitz Cargobull).
Sign up for the workshop at www.coldchainfederation.org.uk/events
Other areas for discussion during the Cold Chain Live! 'Future of Transport' week include the use of high global warming potential refrigerants in mobile refrigeration, and whether decarbonisation could be better supported through industry standards and protocols.