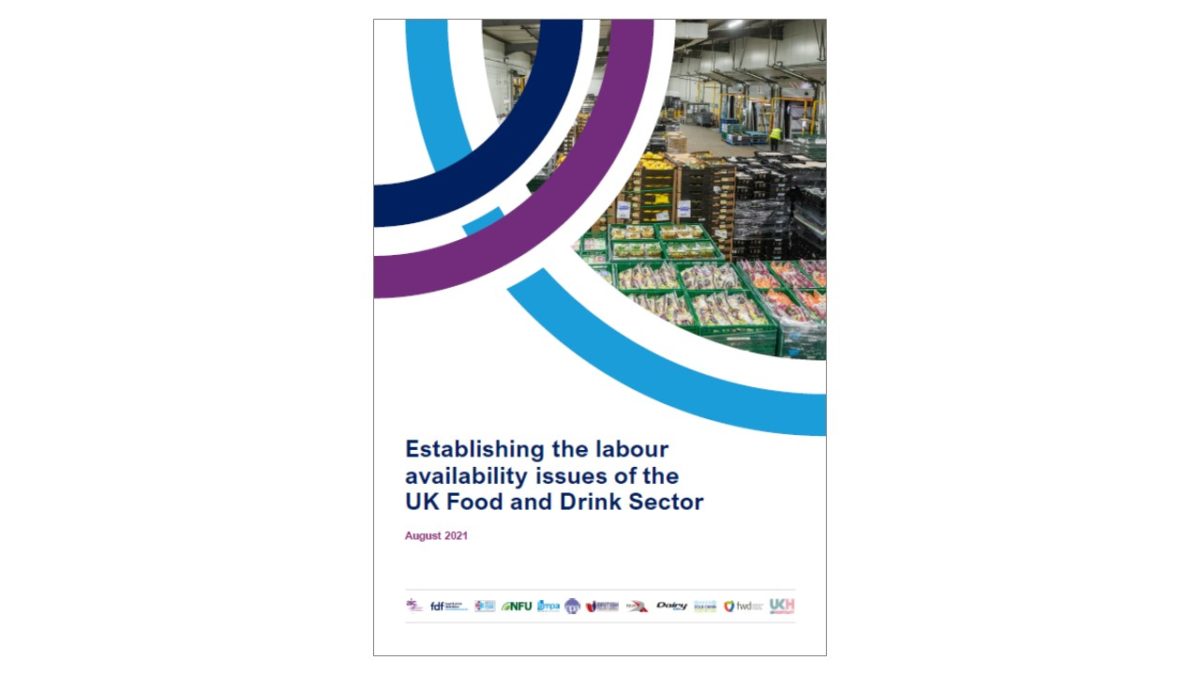 UK food chain calls for Covid Recovery Visa to address workforce shortages
Published on August 27 2021
In a new cross-industry report, the UK food and drink sector is calling for a 12-month Covid-19 Recovery Visa to help alleviate the workforce shortages that are causing serious disruption across the whole of the supply chain and significantly increasing the cost of getting food to the public.
The report, which is supported by the Cold Chain Federation, has been sent to government ministers today highlighting the impact the pandemic and the UK's post-Brexit immigration policy is having on the sector's ability to recruit key workers. The report highlights an average vacancy rate of 13% and estimates there are more than 500,000 vacancies across food and drink businesses.
In order to ensure continuity, quality and choice in our food supply both in the immediate and medium-term, the report sets out clear ways government can help the food and drink industry overcome the current workforce challenges. These include:
The introduction of a 12-month Covid-19 Recovery Visa which would enable all involved throughout the supply chain to recruit critical roles, such as HGV drivers, as a short-term response to labour shortages.
Commitment to a permanent, revised and expanded Seasonal Worker Scheme for UK horticulture to ensure it is flexible and large enough to meet the industry's workforce needs.
An urgent review by the Migration Advisory Committee (MAC) on the impact of ending free movement on the food & farming sector, in the same way it is doing for adult social care.