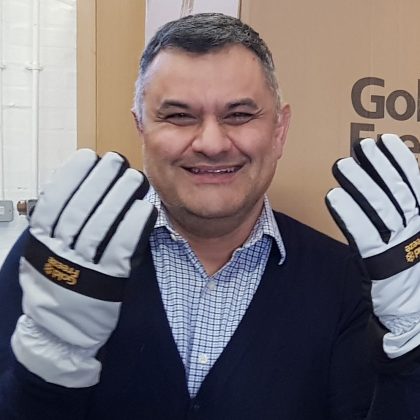 The Goldfreeze Challenge
Published on September 6 2019
Tarek Hayat, managing director, of Cold Chain Federation member Goldfreeze wants to shake up the coldstore PPE market.
Talking to Cold Chain News magazine, he explained how he has already taken it to the UK's second biggest specialist supplier of coldstore wear; the preferred supplier to Sainsbury's and Morrisons RDCs.
"Two years ago, we set out to challenge the market leader, which is not easy in any industry. Having a credible alternative offering has been our starting point and we have invested significantly in new product development. New materials and R&D have been at the centre of our thinking and development, Hayat says.
The development of the Caribou range of chill wear typifies Goldfreeze's approach. "A year ago, our chill offering was limited in range and at the end of its life cycle. We identified an incredible fabric used in skiwear for its breathability, tensile strength and water resistance and built Caribou around it. We redesigned our range to incorporate all we have learned from customer feedback and came up with something really special. We have been absolutely delighted with customers' responses & sales are well ahead of our expectations'," Hayat says.
"Throughout my career I have learned that business is about listening to people and understanding what matters to them. In many cases this is more important than simply product F&B's. Challenge change and being adaptable are the building blocks of success in this market," he says.
"We are convinced that value and innovation will be the drivers of change for our industry in the run up to and post Brexit. We have some new and exciting launches planned for Q4 and into 2020. Through our membership of the Cold Chain Federation we are raising our profile and knowledge base."
Source: https://www.globalcoldchainnews.com/the-goldfreeze-challenge/