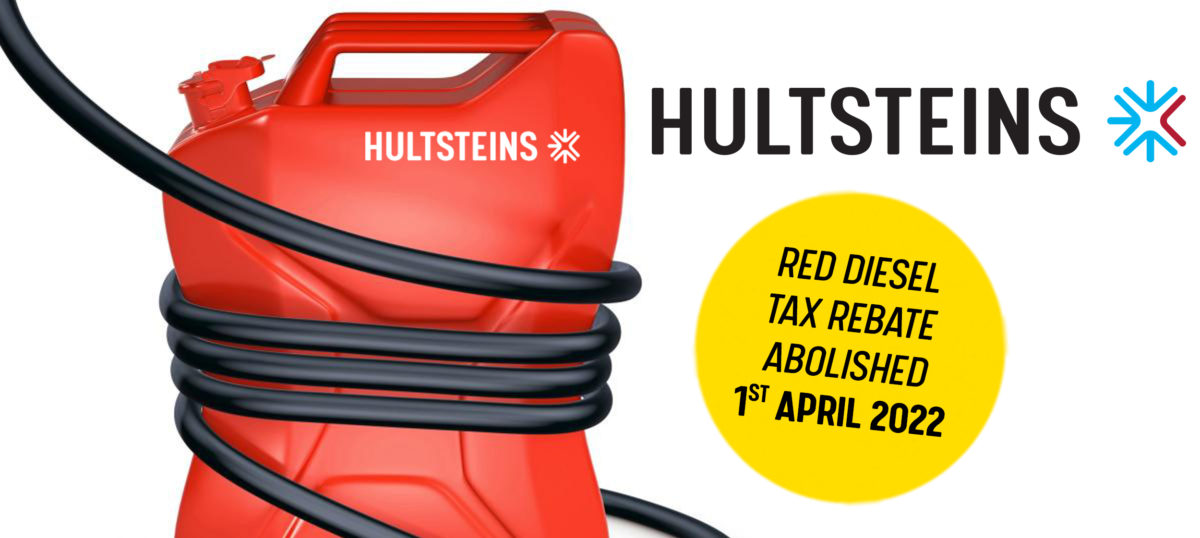 Sustainable Refrigeration Manufacturer Prepares Operators for Red Diesel Changes
Published on July 28 2021
Cold Chain Federation member Hultsteins, the British and Swedish hydraulic refrigeration & electric hybrid systems manufacturer is cautioning temperature-controlled operators to prepare early for the impending withdrawal of the tax rebate on red diesel and refers to a current  HMRC paper which states that all TRUs must be emptied of red diesel and re-fuelled with white from April 1st, 2022. 
Further, Hultsteins point to the detail regarding the replacement of white diesel by advising that while it is necessary to run down all the red diesel in each tank, it is not mandatory to first clean the system.
Hultsteins' UK Managing Director, Graham Usher, explains "Some operators may be of the belief that the existing red diesel in each tank can be used until empty from April 1st 2022 and thereafter that the tank should be cleaned. In fact, according to a white paper produced by HMRC – see https://assets.publishing.service.gov.uk/government/uploads/system/uploads/attachment_data/file/966132/Summary_of_responses_to_the_red_diesel_consultation.pdf – this is not so in both cases and continued use of red diesel from this date can attract a £250 fine for each unit, while the expense in terms of labour and downtime to flush out the system need not be incurred."
HMRC advice states: "…the Government expects users of vehicles and machinery losing their red diesel entitlement to ensure that they do not purchase red diesel for use from 1 April 2022 and run down their existing stocks before that date."
However, according to Hultsteins, while operators should plan to make these preparations ahead of the new price increase, they can avoid the inevitable and very significant cost burden by fitting an engine drive PTO, to power an on-board electrical generator which will drive their existing fridge. Alternatively, say the company, they can fit a Hultsteins hydraulic fridge system to any truck or drawbar system and stop using diesel altogether.
"There's no question," adds Graham, "anybody taking this easy and affordable course of action will benefit from reduced fuel consumption, lower carbon output, less noise and significant reductions in NOx and particulate emissions. Also, apart from the obvious environmental benefits, operators will be able to drive into the numerous clean air zones currently being identified by local authorities throughout this year and next."