Statement from Smart Graphics
Published on April 7 2020

Proud to be working with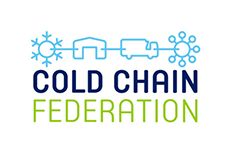 I hope that this finds our fellow Cold Chain Federation members well and healthy in the current climate. Firstly, a big thank you to all of the members who have played a vital roll in keeping retailers stocked with essential goods.
The circumstances of the past few weeks have proved to be challenging on both a business and personal level. I am sure that many of you have been working long hours in order to keep the supply chain to retail outlets flowing. As key suppliers of graphics to the transport industry, we understand that the need for striking visual communication is heightened. Therefore, we have decided to remain open during the Covid 19 outbreak.
In the past few weeks, we have been helping customers to communicate a variety of messages including details about "fresh produce being delivered daily" through to messages advising against "panic buying" as well as standard livery – many of our clients have put additional vehicles on the road to cope with increased demand. While I would like to use the phrase "business as usual", I have to say that it is not but we are very much open!
We are continuing to follow the sage advice of the government, HSE and WHO to keep our customers, staff and suppliers safe. We have introduced a series of stringent work guidelines as safety is of paramount importance but we are still fully operational and able to complete graphic installations across the UK. Under the current circumstances, we appreciate that many of our customers have also introduced new safety measures to combat the spread of the disease so we will work within your guidelines to minimise the risk to all parties.
Please remember that we are able to install out of hours at a time where minimising disruption to operations is critical. With over 30 years of experience in delivering vehicle livery, we are proud to work with other Cold Chain Federation members during the crisis and on hand to help you to communicate through your fleet.
Under the current circumstances, I am available to discuss your graphics requirements out-with conventional office hours and our team are available to install at your convenience.
Please keep safe.
Kind regards
Gary Shanks
National Sales Manager
Mobile 07596 329 860
gary@smartgraphics.co.uk