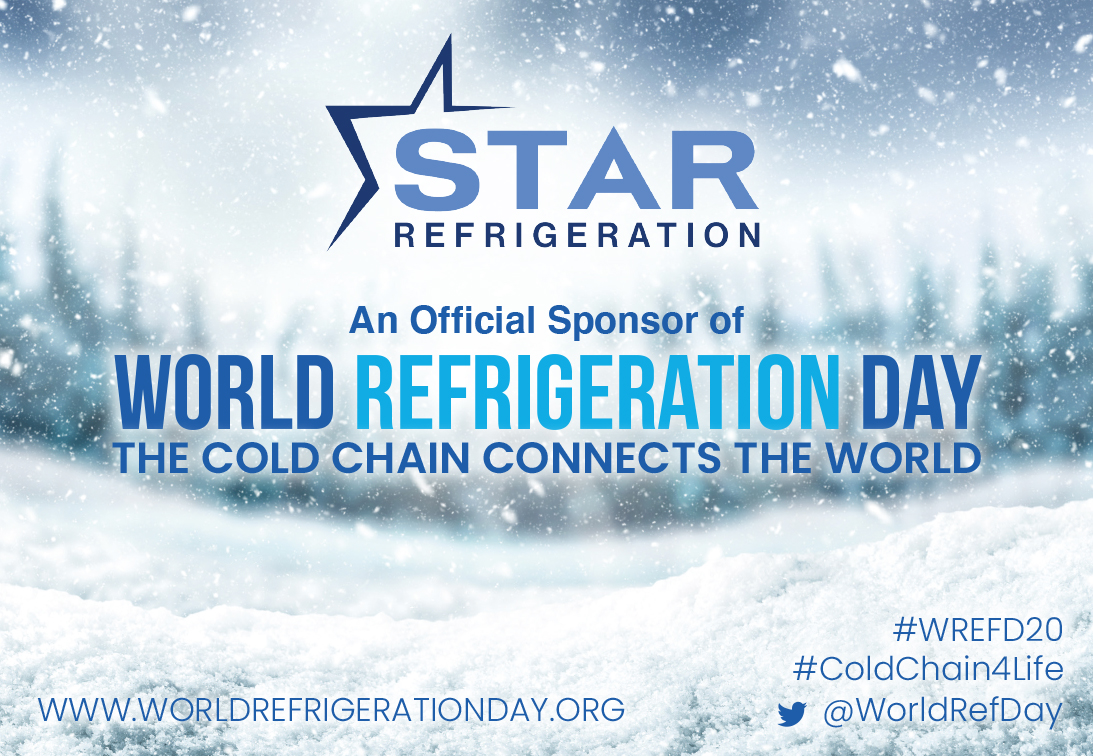 Star Set to Celebrate World Refrigeration Day as Official Sponsor
Published on June 24 2020
Cold Chain Federation member Star Refrigeration is proud to be one of the official sponsors of World Refrigeration Day, an international celebration of the industry – also called 'The Coolest Day of the Year'.
World Refrigeration Day is a global initiative created to raise the profile of the refrigeration, air conditioning and heat pump sectors. The annual event, which takes place on Friday 26 June 2020, focuses on the significant role the temperature controlled industry plays in modern life.
World Refrigeration Day recognises how cooling technology enables people to live, travel and work comfortably, as well as helping to save lives. The event also highlights how refrigeration plays an essential backstage role across many key industries, including the food and drink supply chain.
The theme of this year's World Refrigeration Day campaign is 'Cold Chain 4 Life'. The current COVID-19 pandemic has emphasised the importance of cooling technology to industries such as pharmaceutical manufacture, food processing and temperature controlled storage and distribution.
Star Refrigeration Sales and Marketing Director Rob Lamb says: "We are delighted to be supporting World Refrigeration Day 2020, which is the year of our company's 50th anniversary. We are one of a vast range of cooling-related businesses across the globe that will be actively promoting and celebrating their achievements."
Rob Lamb adds: "The COVID-19 pandemic has brought the vital role of our widely unrecognised industry into the spotlight. We hope that by promoting our day-to-day work in providing an essential service, we will raise the profile of refrigeration engineering and encourage more people to join our sector."
World Refrigeration Day will bring businesses together in dozens of countries for a series of refrigeration-related activities and events, promoted online and through social media. The annual celebration on 26 June is held to mark the birthday of Lord Kelvin (b.1824) who pioneered the international system of absolute temperature.
For more information visit: https://worldrefrigerationday.org/