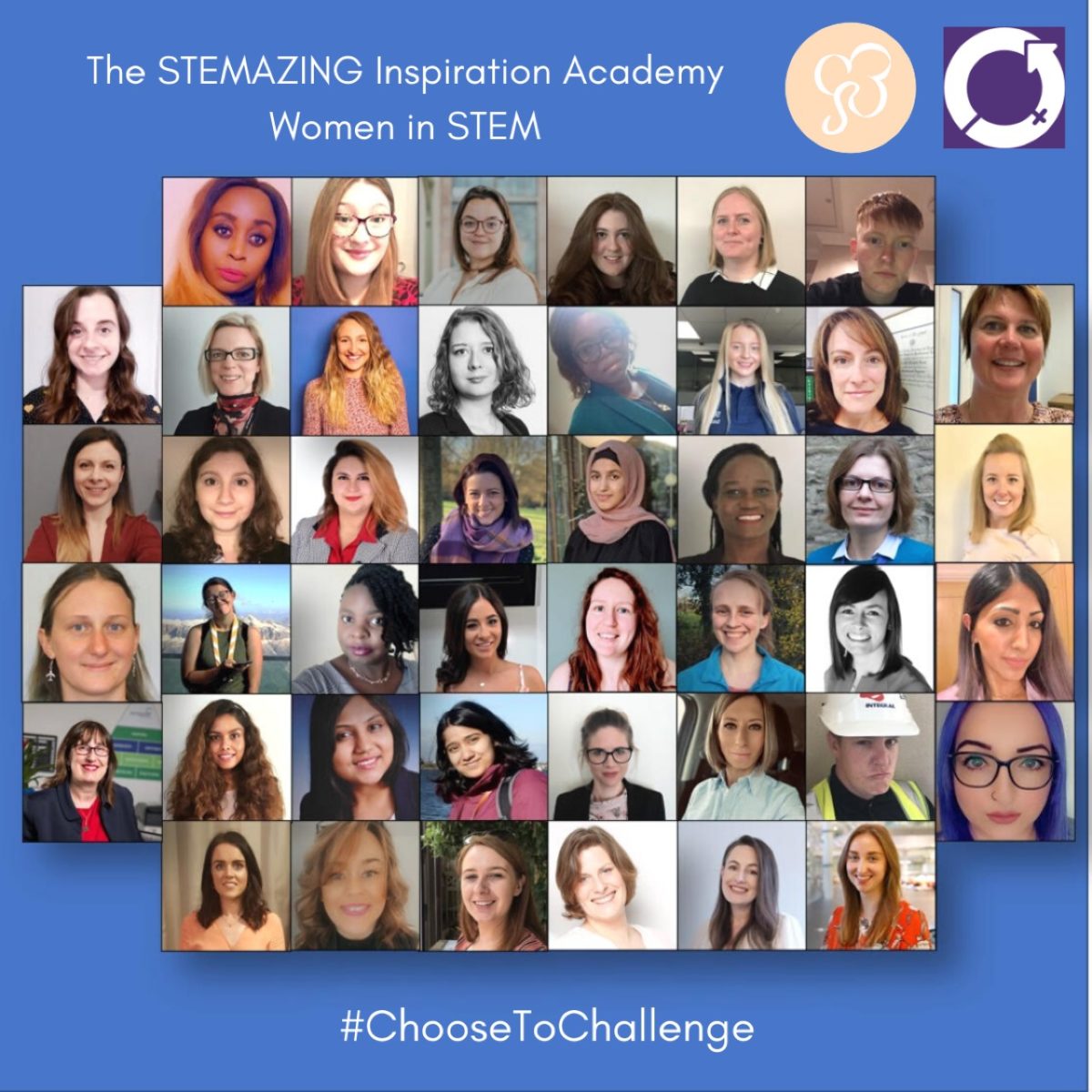 Star Refrigeration Supports International Training Initiative to champion Women in Refrigeration Engineering
Published on March 8 2021
Cold Chain Federation member Star Refrigeration is helping to fund women's access to STEMAZING , a pioneering international training programme to empower women working in science, engineering and technology and inspire the next generation.
Star Refrigeration is working in collaboration with STEMAZING and World Refrigeration Day (WRD) to create a network of STEM Ambassadors to help expand the horizons of children and young people by exposing them to wide range of opportunities available within the engineering sector.
Star is an official sponsor of World Refrigeration Day (WRD), an annual event to celebrate the role the temperature controlled industry plays in modern life. WRD organisers have now partnered with STEMAZING in an initiative to showcase women in Science, Technology, Engineering and Maths (STEM) and inspire young children in the UK, Europe and Africa.
The STEMAZING Inspiration Academy will support women working in STEM industries around the world and help promote the careers on offer to inspire the next generation of engineers and scientists. The programme will provide female participants with the skills and confidence to deliver a series of engaging STEM workshops for primary school children.
In partnership with STEMAZING, the WRD secretariat stepped in as a major sponsor of the Inspiration Academy for women and then promoted the programme to the refrigeration, air conditioning and heat pump (RACHP) industry in the UK and Europe.
Star's female engineers have also joined the programme. The successful applicants are Design Engineer Sophie Hoggan, from Star's Glasgow branch and Brooke McKenna, a Chemical Engineering Graduate who completed three Internships with the company whilst studying at the University of Strathclyde. Both women are looking forward to completing the STEMAZING programme and becoming unique ambassadors for Star and the refrigeration engineering industry.
After recently taking part in the STEMAZING Inspiration Academy's first online training session, Star Refrigeration Design Engineer Sophie Hoggan said: "This is a fantastic opportunity to learn and grow as part of a diverse global team of STEM ambassadors. It was great to see so many women taking part, who are eager to spread the message about what amazing industries engineering and science really are."
Star Refrigeration's Brooke McKenna said: "I feel very fortunate to have been selected to participate in the programme, which is all about STEM outreach to inspire the next generation. Many young children might not have a female role model in a STEM career within their immediate family or close circle of friends. The STEMAZING Inspiration Academy will allow us to show them that there are no boundaries to the type of career girls can pursue in the future."
Alexandra Knight, Founder and Director of not-for-profit organisation STEMAZING said: "We are extremely grateful to everyone at Star for their generous support with the programme and are delighted to welcome Sophie and Brooke to the STEMAZING Inspiration Academy. By empowering women in STEM to excel at public engagement, we are inspiring the next generation and investing in our collective futures."
Dr Rob Lamb, Group Sales and Marketing Director at Star Refrigeration, said: "Supporting STEMAZING forms part of Star's ongoing commitment to showcase women in engineering and help change outdated perceptions of what a scientist, engineer or technologist looks like."
"This is just one of the initiatives that Star is involved in to promote the great opportunities that a career in engineering can offer to girls and women. Star has a strategic aim to educate young people, to help address the gender balance and the looming skills shortage in many engineering sectors."
Star has also provided additional funding support to guarantee places for five women from Africa on the STEMAZING programme. The selected participants are refrigeration and air conditioning engineers working across African continent, who will gain the skills and confidence to become role models for local school children.
Steve Gill, Head of the World Refrigeration Day Secretariat said: "We are thrilled that Star's donation has enabled us to include five female refrigeration engineers from Africa in the programme. There is no doubt that without this additional funding, we would not have been able to offer training to empower these women and reach school children in Africa. This is a real, tangible, monumental step change for our industry."
Steve Gill adds: "I don't recall seeing such a significant increase in female engineers from our sector becoming STEM ambassadors ever. This initiative doesn't just double the number of women from the RACHP sector providing STEM sessions, it increases the number many times over."
A total of 45 female STEM professionals from the UK, Europe and Africa will take part in the STEMAZING Inspiration Academy webinar training programme, which runs from March to June 2021. The selected participants will benefit from expert coaching in communication and presentation skills, enabling them to shine when they deliver inspiring STEM workshops for school children.
After completing their online training, each STEMAZING Ambassador will link up with a local primary school to deliver a six-week series of interactive STEM workshops. The STEMAZING Kids Club sessions will give children aged 5 to 9 years the opportunity to engage in simple and fun STEM-based activities.
For more information, visit: https://www.stemazingltd.com/inspiration-academy