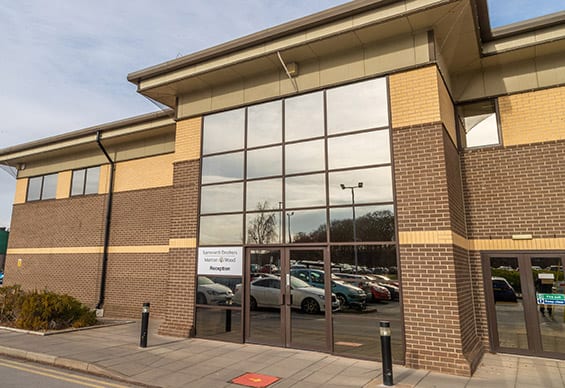 Samworth Brothers Achieves Health & Safety Gold Award
Published on August 27 2019
Cold Chain Federation member Samworth Brothers Manton Wood has received a prestigious Royal Society for the Prevention of Accidents (RoSPA) Gold award for the second year.
The internationally-renowned RoSPA Health and Safety awards are the longest running industry awards scheme in the UK and attract entries from organisations around the world. They recognise achievement in health and safety management systems, including practices such as leadership and workforce involvement.
Manton Wood Safety, Health and Environment Manager David Evans said the site was delighted with the award and it demonstrated the great commitment to health and safety from everyone in the business. "We are very clear on the messages and expectations around health and safety in the business", said David. A RoSPA expert judging panel scrutinises a comprehensive written submission from award applicants before making gold awards. An award for a second year is a particular accolade and it can be tough to sustain the very high standards required for a gold award. David Evans said: "Once you have got a gold award, it can be maintained but over a year there can be a lot of change in our systems and procedures so it is a challenge."
Samworth Brothers Group Health and Safety Director Jackie Woodridge said: "We are delighted with the success of Manton Wood in achieving this award. It shows great team effort and how excellent standards are being sustained and improved further over time." The Manton Wood team will receive their award at a RoSPA ceremony in Glasgow in September.