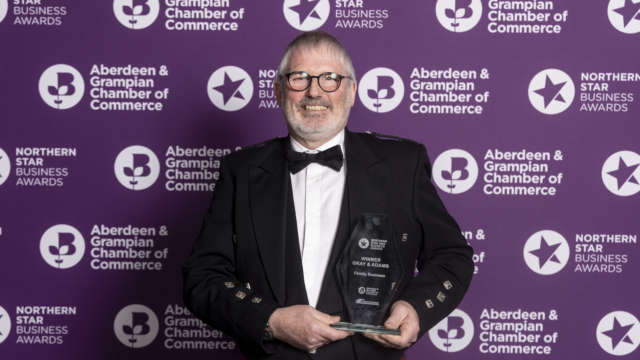 Reaching for the Stars! Gray & Adams Achieve a Double Win at Northern Star Awards
Published on April 28 2022
Market leaders in the manufacture of temperature-controlled vehicles & Cold Chain Federation member, Gray & Adams attended the glittering finale of the Northern Star Business Awards, hosted by Aberdeen & Grampian Chamber of Commerce on Friday 22nd April. The purpose of the awards is to celebrate businesses in the North East of Scotland, paying special recognition to innovation, culture, developing young talent and contributing economically to the region in a significant way.

The night proved to be a success for the Fraserburgh based firm, who scooped two awards on the night, Family Business and Business of the Year 2022.
Joint Managing Director James Gray shares his thoughts on the success,
"In August last year, I shared my delight at being recognised in two categories and now I'm pleased to announce that we have won both of the awards, which is especially poignant as we are also celebrating our 65th anniversary this year. I would also like to extend our thanks to the team at Gray & Adams, our customers, and our suppliers, as without their commitment to the business, this would not have been achievable. We would also like to extend our congratulations to the other businesses who won an award on the night"


Founded in 1957, Gray & Adams is a long-established, family-owned business with 750 employees, based out of a head office and main production facility in Fraserburgh, Aberdeenshire and have operational sites throughout the UK and Ireland. The business was established by Jim Gray Snr and is still run by the Gray family today. As well as staying true to the values they were built on, Gray & Adams employ a significant number in the Fraserburgh area.

Peter Gray, Joint Managing Director is especially pleased at the Family Business win. He tells us,
"Family values are at the centre of our operations, and it is what the business has been built on. I have been fortunate to work with several members of my family, including the founder, my father, Jim Gray Snr. As well many other members of the team who have been with us so long, that they feel like family. The award win means that we are recognised for this in the region externally as well as internally in the team, which is a great achievement."
To find out more about Gray & Adams and their products, please visit: https://www.gray-adams.com/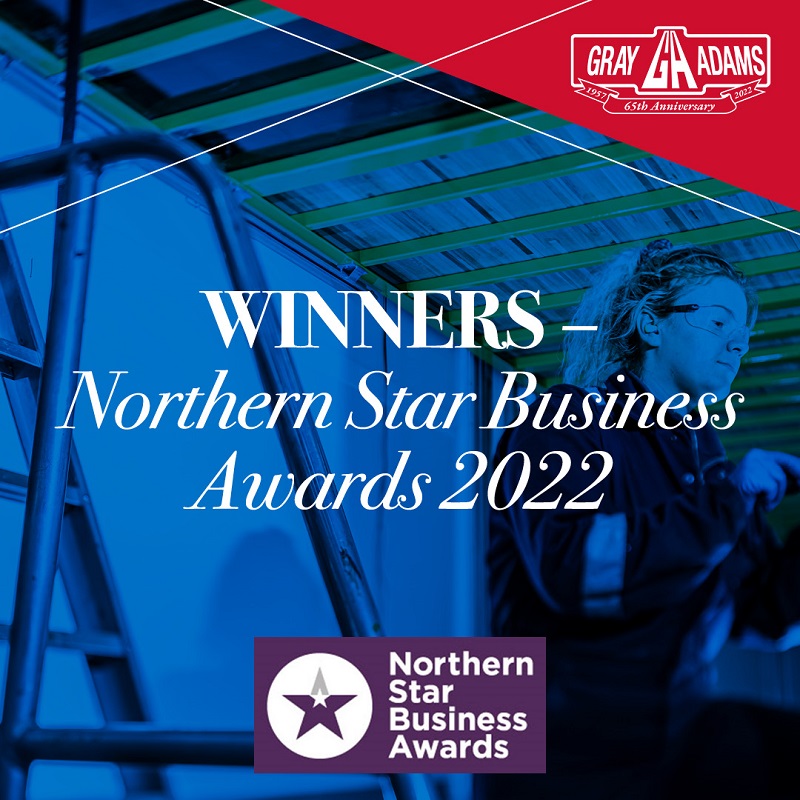 Comments are closed.