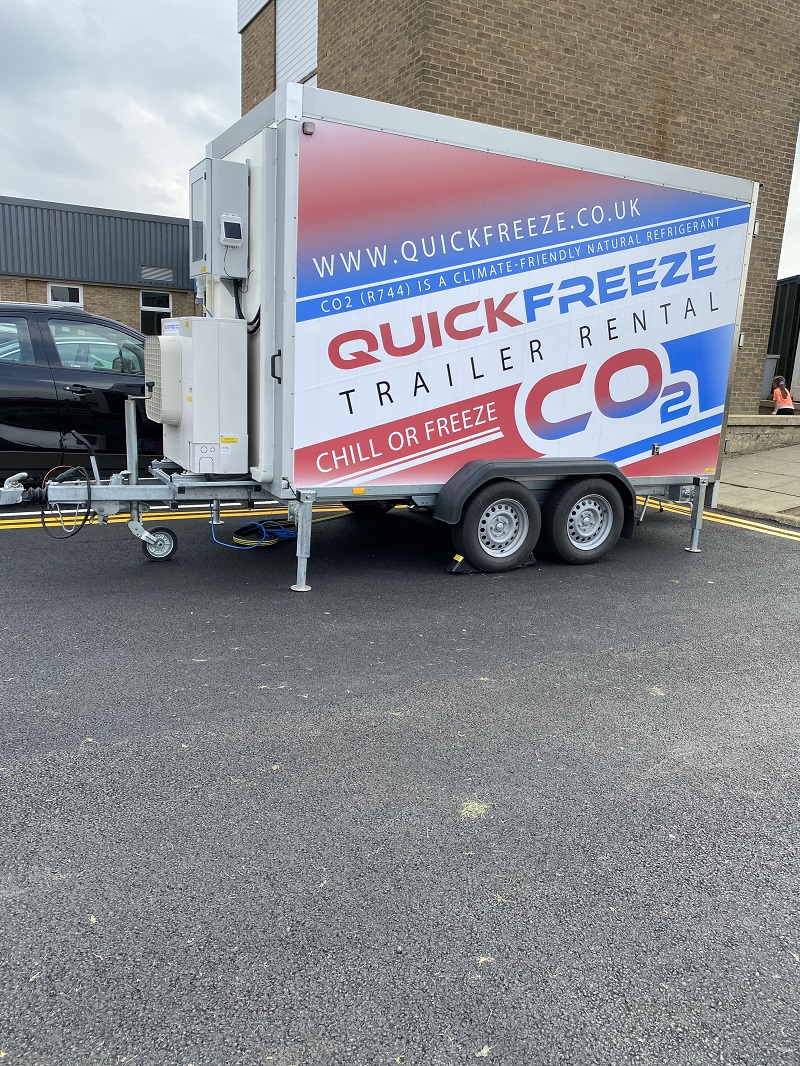 Quickfreeze – Helps Out Local Youth Football Team with Temporary Chill Solution
Published on September 9 2021
Quickfreeze were delighted to have helped out a local youth football team at the weekend with temporary chill storage solutions.
The team (Rothwell FC Aztec) were hosting a youth football team pre-season tournament at their local football ground and the catering facilities required extra chill storage capacity for the event.
Our solution was to offer them our well proven low GWP CO2 (R744) Refrigerant cooled trailer that can be used either in chill or freeze configuration.
The event was a success and the club were very pleased with the rapid response from Quickfreeze, sister company to Cold Chain Federation member Greencold late on Friday.
The trailer is also fitted with a 24/7 remote access temperature monitoring unit to offer peace of mind.