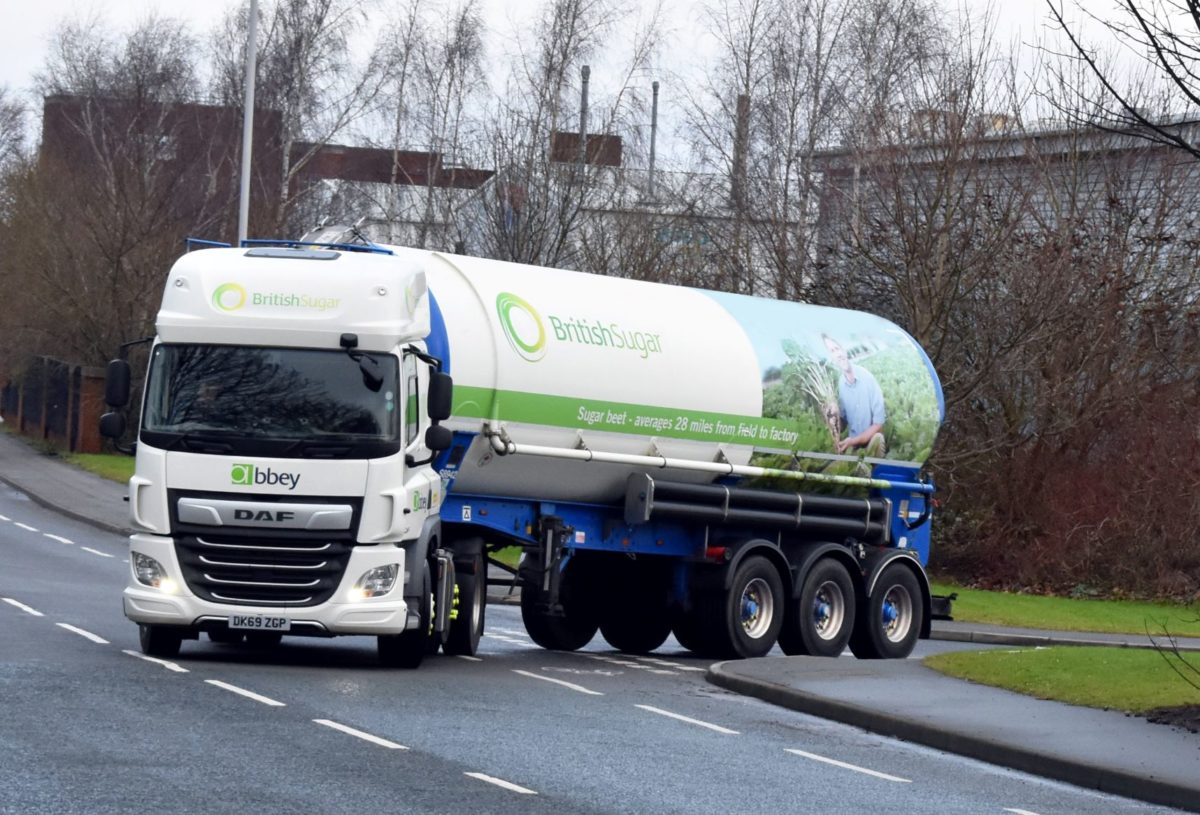 Prohire Supplies Additional Bulk Tractor Units to Abbey Logistics
Published on January 15 2020
Cold Chain Federation member, commercial vehicle contract hire and fleet management company, Prohire Limited has supplied Abbey Logistics with a further eleven tractor units.  The vehicles will support Abbey's contract with British Sugar, distributing bulk liquid and powder products throughout the UK on a 24/7 basis.
The DAF Space Cabs have been supplied on a 72-month contract term by Prohire. They are FORS silver compliant and include numerous features for operational safety and driver comfort including luxury air-suspended adjustable highbacked driving seats, refrigerators and superior sleeping and storage facilities.
Abbey Logistics Group is a leading provider of bulk road tanker logistics and the UK's largest liquid and powder food transport operator, serving some of Europe's largest manufacturers. It also supplies transport and logistics services to many other sectors including plastics, non-hazardous chemicals, animal feed, minerals, cement and aggregates, as well as warehousing, bag to bulk reformatting and intermodal logistics through its fleet of ISO tank and silo containers.
Matthew Male, Abbey Logistics' Finance Director said, "Bulk road tanker logistics is a very specialist area and our ability to recruit and retain the very best drivers is crucial for us to deliver the highest levels of service to our customers. Prohire has worked together with our fleet management team to source the most appropriate vehicles for our drivers and this critical contract. They have collaborated to understand our usage requirements and address a number of challenges specific to this contract which has enabled us to future-proof this fleet."
Andrew Morley, Group Sales Director at Prohire who concluded the deal with Abbey Logistics commented, "Prohire is delighted to continue its relationship with Abbey. Sourcing bespoke commercial vehicles is very much our area of expertise and it is excellent to have that recognised by one of the leading brands in the bulk transport sector."
Prohire supplies commercial vehicles and full fleet support services to a wide range of business sectors including foodservice and catering, temperature-controlled, builders' merchants, leisure retail and the brewing industry as well as to specialist logistics companies.
For further details about Prohire Limited's services please contact: 08432 909 089 or email hello@prohiregroup.co.uk