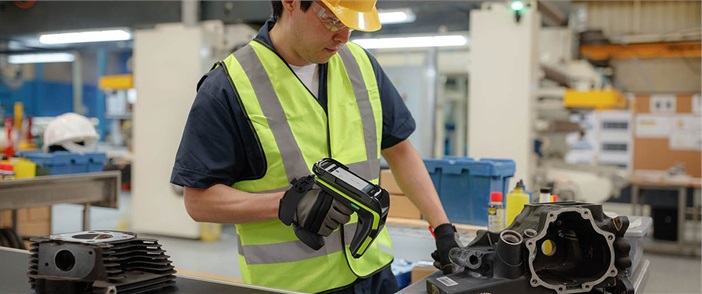 Principal Logistics Technologies and Kestronics Partnership Offers Total Supply Chain Solutions
Published on May 19 2023
Warehouse management and ERP solutions provider and Cold Chain Federation member Principal Logistics Technologies and supply chain management technology provider Kestronics have signed a partnership contract that will enable both companies to offer integrated solutions incorporating each other's products. Principal Logistics Technologies' products include ProSKU cloud-based warehouse management software, ProWMS enterprise-level warehouse management software and ProERP enterprise resource planning software. Kestronics, experts in technology solutions, offers a wide range of hardware devices, aftercare support, and services. The company works with many well-known brands supplying label printers, barcode scanners, mobile computers & tablets, and vehicle mounted computers, as well as specialist RFID readers and machine vision cameras to support retailers, warehouse & logistics operators and manufacturers across the UK, Europe, and North America.
"Most solutions needed to support modern supply chains combine applications and hardware," says Joe O'Shea, Sales Director at Principal Logistics Technologies. "As a result of this partnership customers of both companies will benefit from integrated solutions aligned to their business requirements and which deliver innovation, performance improvement, and added value."
"We are excited to be exhibiting together for the first time at the IWLEX, Inside Warehouse Logistics Expo, taking place at Telford International Centre in May 2023, stand C34. Here we will be offering live demonstrations of Principal Logistics Technologies' ProSKU software on the newly launched Kestronics Packing Bench Solution. This innovative, state-of-the-art equipment can increase frontline efficiency by 33% faster packing, minimising human error, reducing return fraud, and improving overall inventory accuracy," says Mark Shirran, Managing Director at Kestronics.
As modern supply chains become more complex and costs continue to rise, integrated solutions will play a pivotal role by driving efficiency, visibility and optimising warehouse and supply chain operations. This exciting partnership will allow customers of both Kestronics and Principal Logistics Technologies to leverage these solutions to drive modernisation and deliver exceptional customer experiences.
Comments are closed.