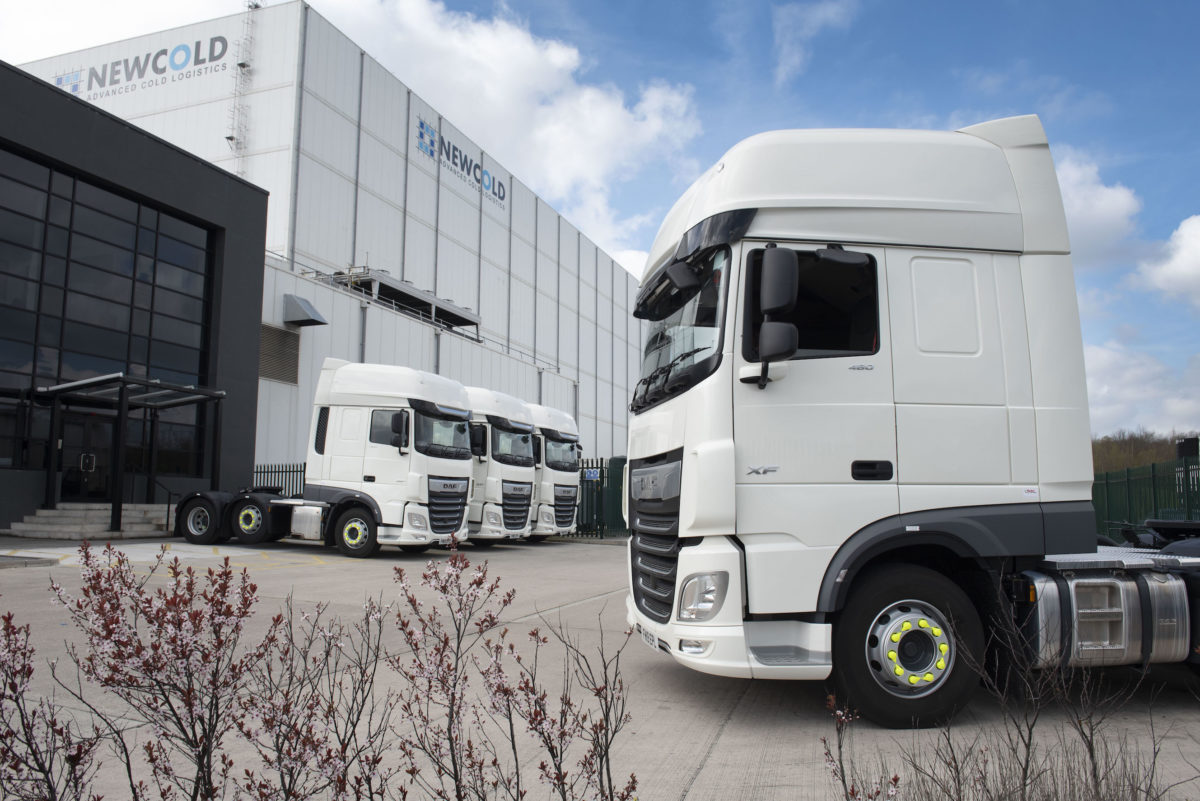 NewCold Advanced Cold Logistics takes on new tractors from Ryder
Published on June 27 2019
Cold Chain Federation member NewCold Advanced Cold Logistics, the fast-growing deep frozen storage and logistics specialist, has taken on 15 new DAF XF480 tractor units on contract hire from Ryder, a leading independent provider of commercial vehicle rental, contract hire, and maintenance services in the UK.
One of the key requirements for NewCold when specifying the new tractor units was enhanced driver comfort. Jon Miles, NewCold UK Director, said: "Having reviewed the truck's details and after consultation with our drivers, we decided the XF was the right choice for us. It's economical and offers reliability and safety along with a focused driver environment: driver comfort is paramount as our drivers spend many hours in the cab and the Superspace cab offers a better sleeping area."
The tractors will operate from NewCold's highly automated, 40m-high cold storage plant in Wakefield seven days a week, so reliability and backup are also important. "When something goes wrong, we need reliable repairs and servicing – and that's something we always get from Ryder. To us, this is all about a partnership," Miles said.
Ryder first partnered with NewCold two years ago, supplying a fleet of Gray & Adams double-deck trailers with Carrier-Transicold refrigeration units on lease, and supporting NewCold during peak volume periods with rental trailers. Miles noted: "Ryder has always provided value and quality options in the past, so it seemed logical to continue the partnership."
NewCold's Wakefield plant has a total volume of more than 4 million cubic metres and can store 143,000 pallets at a constant minus 23 degrees. At the location, 175 pallets come in and out every hour, and just five minutes is required to unload trailers.
NewCold also has state-of-the-art cold stores in France, Germany, and Poland, meaning it is able to provide full pan-European frozen food supply chain services for its customers, including Unilever and Froneri.
Jim Agnew, Area Sales Manager at Ryder, said: "It's a pleasure to partner with an innovative business like NewCold. Since 2017, we've come to a thorough understanding of NewCold's operation and their vehicle requirements, and are always looking for new ways to enhance their business as they continue to grow."